Quarantine
MacClean helps scan and clean potential risk files in Security Issue. Instead of cleaning the infected files directly, putting files in Quarantine can prevent them from infecting other files and get your computer protected. Please follow guide below to make good use of MacClean.
Step 1:

Preparations.

Do as following:
Open MacClean from your Dock or Application List
Select Quarantine (1)
Once you launch MacClean successfully, you will see the interface below: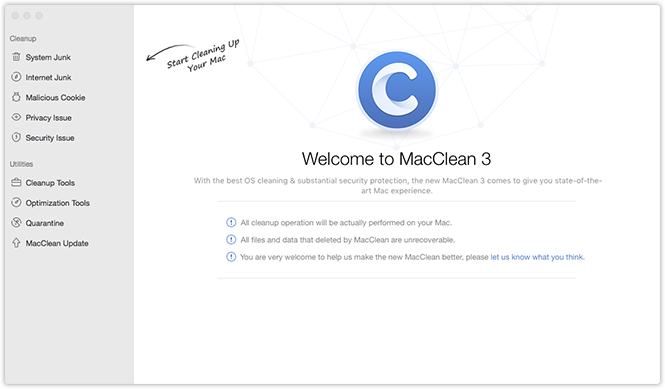 Please select Quarantine under Utilities. Then, you will see the interface as below: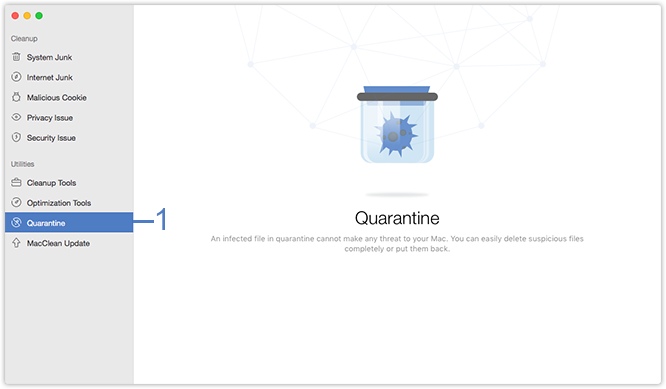 Step 2:

Management.

Do as following:
Check the name and path of the infected files
Put the infected files back to normal
To put infected files into Quarantine, you need to add them manually from Security Issue function. After that, you can check the file list in Quarantine by name in ascending/descending order (2). Or you can check the location of these files. You also can remove the file out of Quarantine list by Clicking

button (3).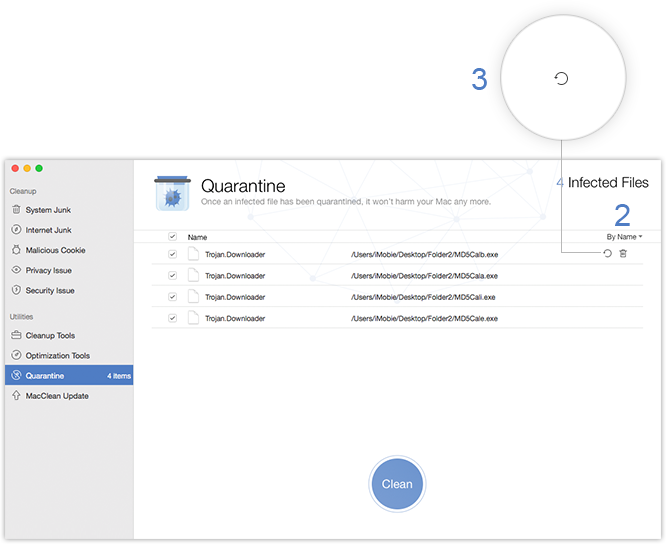 You need to scan and add files in Security Issue function again if you want to get infected files back to Quarantine List.
Step 3:

Cleanup.

Do as following:
Tick files (4) you want to clean
Click Clean button (5)
Click Yes (6) to reconfirm the cleaning process
Please simply tick the box in front files you want to clean. Then, please click Yes to confirm the cleaning. To abort this process, please click Cancel button (7).
After finishing cleanup, you will see the Cleanup Complete page. To go back to the previous page, please click Start Over button(8).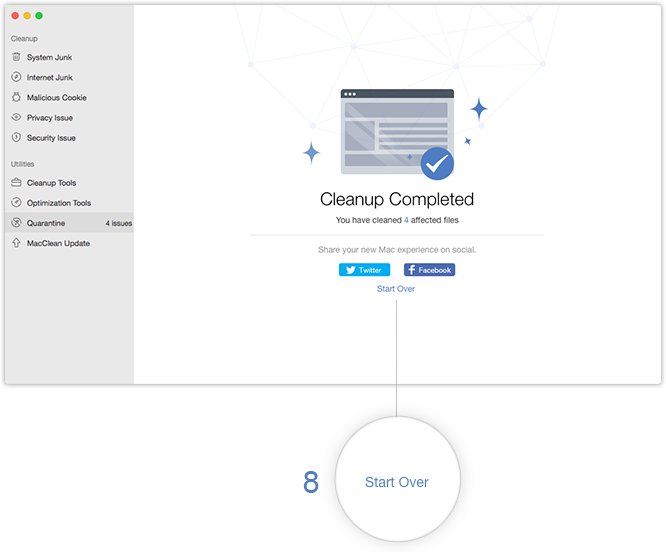 Ask for Help or Contribute to This Guide