iPhoto Clean
When you import photos to your iPhoto, it will automatically rotate the photos to fit your viewing angle. This process will create duplicate copies for the same photo. Removing these staff doesn't affect your actual photos. Please follow the guide below to make good used of MacClean.
Step 1:

Preparations.

Do as following:
Open MacClean from your Dock or Application List
Select Optimization Tools (1)
Once you open MacClean successfully, you will see interface below: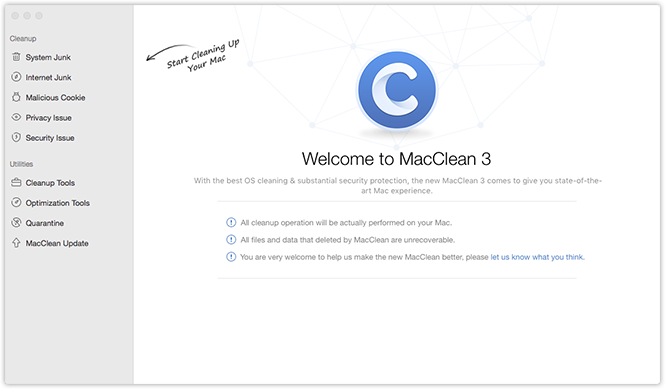 Please select iPhoto Clean (2) under Optimization Tools. Then, you will see the interface as below: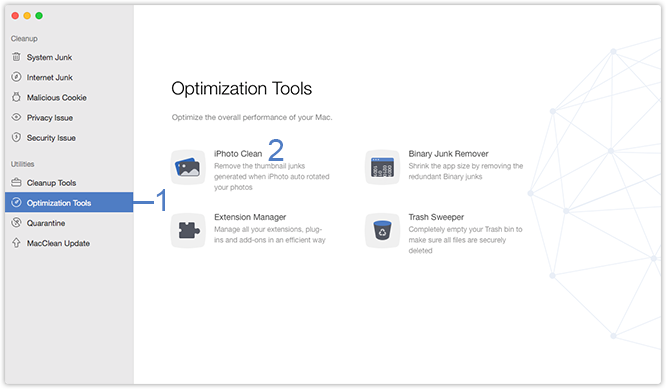 Step 2:

Analysis.

Do as following:
Tick photos you want to delete from Original Version (3)
Check total photo items (4) you tick
MacClean scans and lists photos on your iPhoto library automatically, including the original verison and the adjusted version by date. The adjusted version will be unable to to delete. Please click the Original Version to delete items as your need.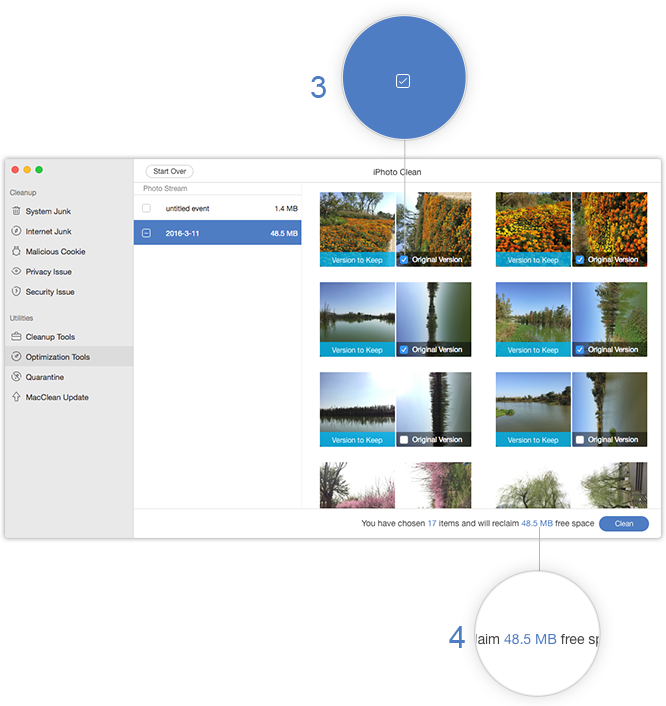 Step 3:

Cleanup.

Do as following:
Click Clean button (5)
Click Remove button (6) to reconfirm the cleaning process
For your data safety, please confirm the cleaning process again before clicking Remove button. To abort the cleaning process, please click Cancel button (7).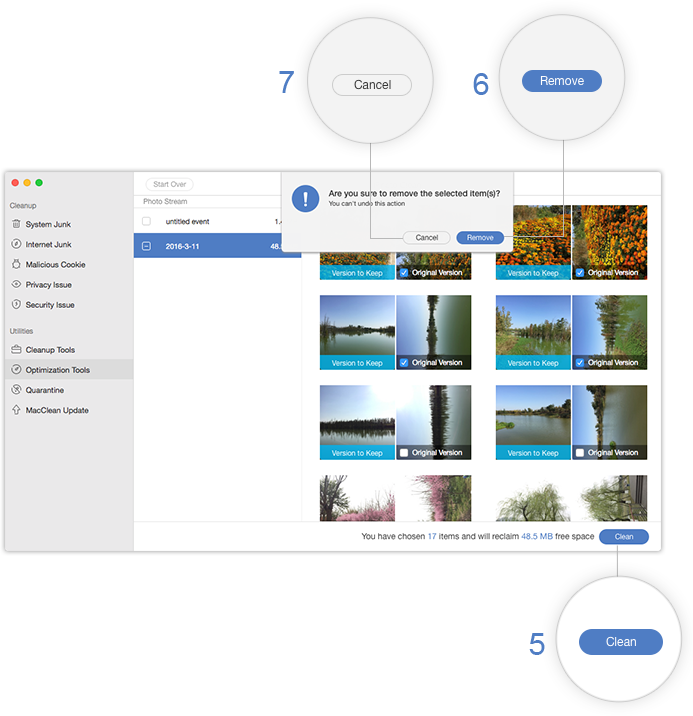 Please notice that once you delete the data with MacClean, it will be erased permanently. Please be cautious before starting the cleaning process.
After cleanup completes, you will see the Cleanup Completed page. To go back to the previous page, please click Start Over button (8).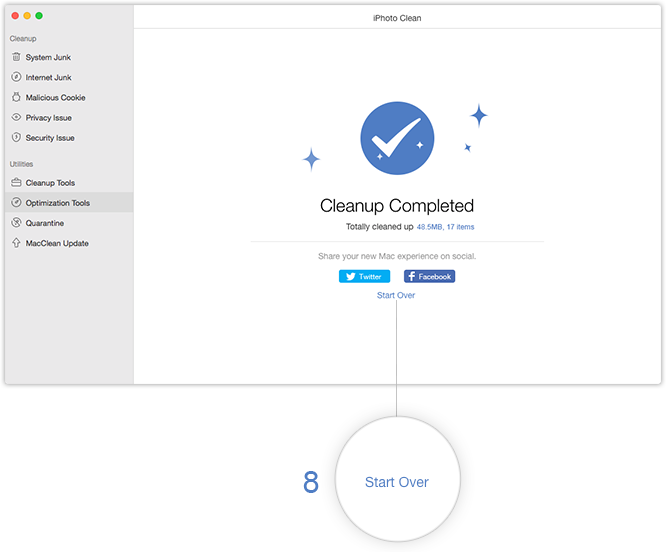 Ask for Help or Contribute to This Guide