System Junk Cleanup
With MacClean, you can remove all unneeded data generated by your system and applications, including User Junk, OS X Junk, Development Junk and App Leftover.
Step 1:

Preparations.

Do as following:
Open MacClean from your Dock or Application List
Select System Junk button (1)
Once you launch MacClean successfully, you will see the main interface as below: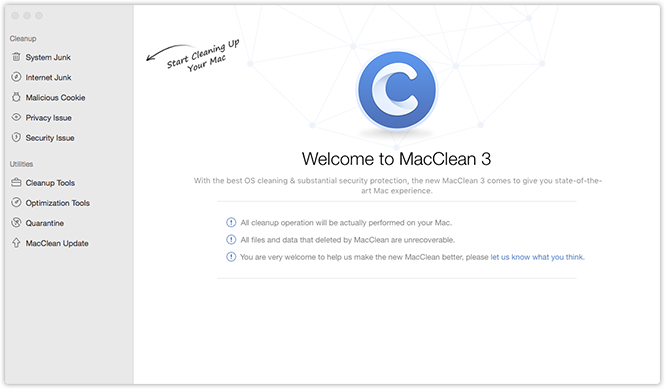 Once you select System Clean, you will see the interface below: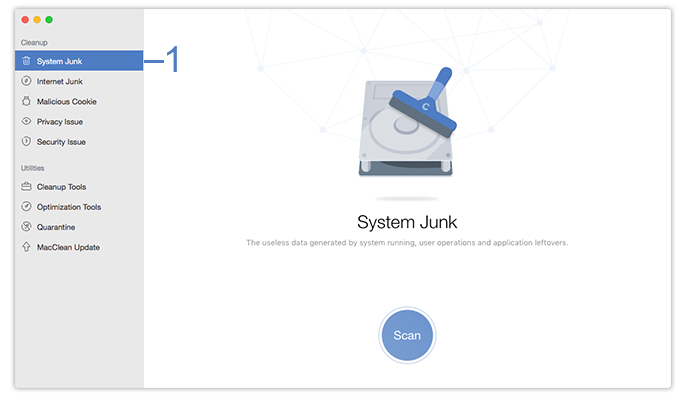 Step 2:

Analysis.

Do as following:
Click Scan button (2)
Wait for the scanning process
MacClean will analyze System Junk files automatically after clicking Scan button.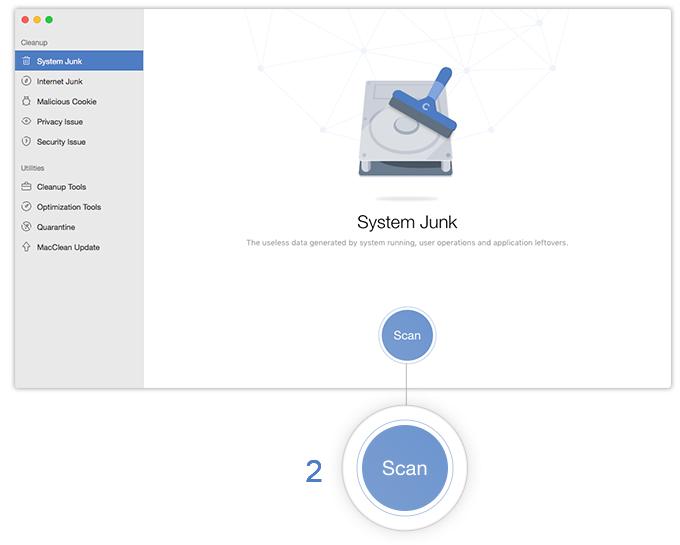 You can abort the process at any time by clicking Stop button (3). Meanwhile, the analyzing time varies based on the size of junk files. Please keep patient.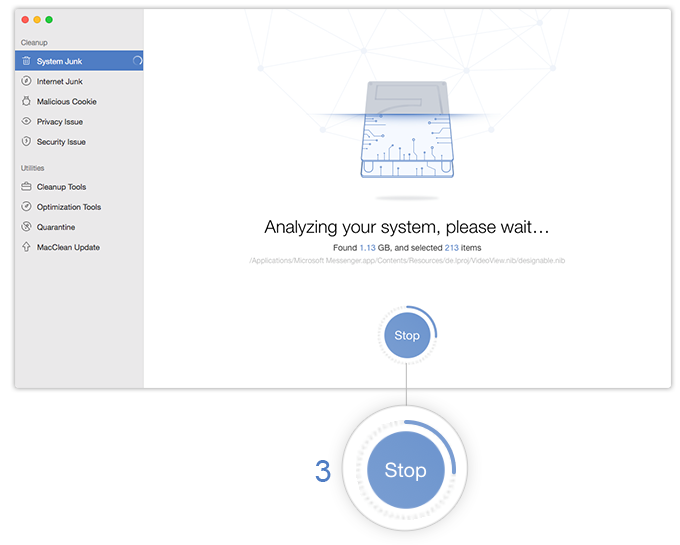 Step 3:

Cleanup.

Do as following:
Review the junk list before cleaning
Start the cleaning process
When the scan process is complete, the total amount of junk files will be displayed. To keep files you may need, you may click Review Details (4) to view all scanned files before cleaning.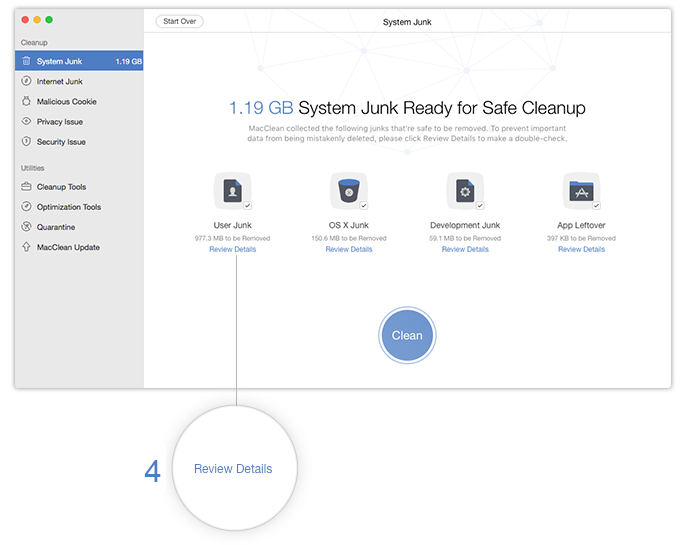 You can choose all or parts of the junk files that you want to clean by checking the boxes (5) in front of them. To go back to the previous page, please click Back button (6).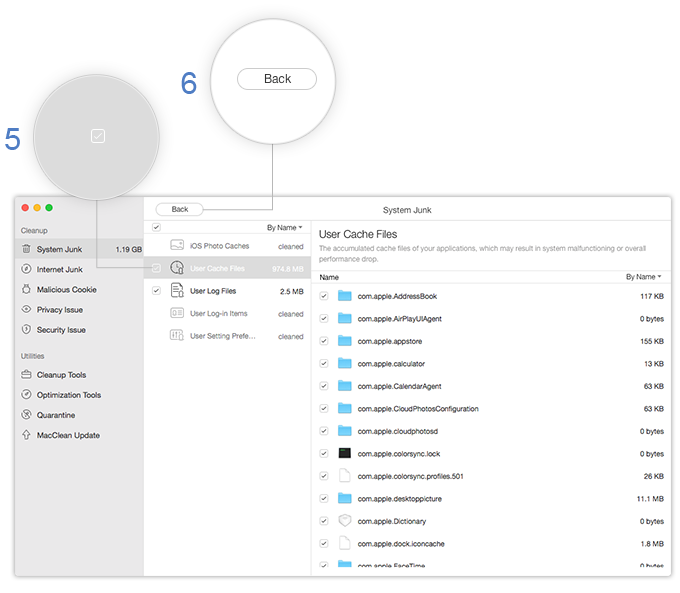 After finishing checking process, please click Clean button (7) to continue and click Yes (8) to reconfirm the cleaning. To abort the clean process, please click Cancel button (9).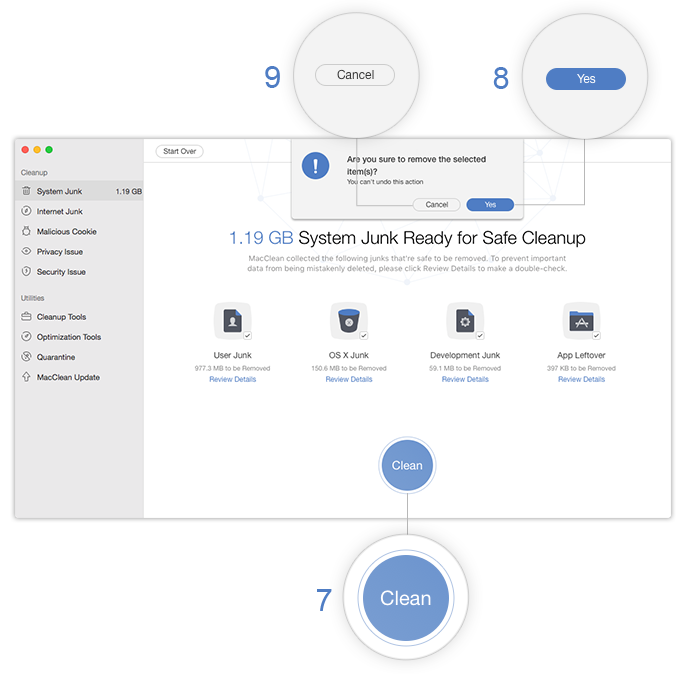 After finishing removing process, you will see the Cleanup Complete page. To go back to previous pages, please click Start Over button (10).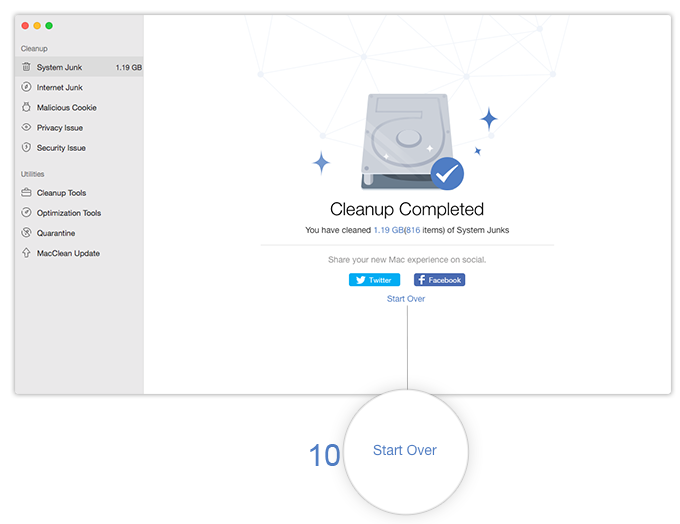 Ask for Help or Contribute to This Guide