iPhone Apps Stuck on Waiting and Greyed Out in iOS 9/10/8 - How to Fix
Summary
Are your iPad or iPhone apps grayed out and stuck on the "Waiting" status after updating to iOS 9.3.5 or iOS 10? Take it easy and try the methods below to fix the problem. Suitable for iPhone 6/6s/5/5s/SE/4s.
Download AnyTrans to free up your iPhone storage by deleting unwanted apps, synced photos, and duplicate songs before/after updating to iOS 10.
"I upgraded my iPhone 6 to iOS 10 final version, and it seems successful, but my snapchat and some other apps are freezed to 'waiting', I can't cancel it in app updating section, can't delete and re-install them, and I can't install any apps as well".
— One iPhone 6 user questioned
You iPhone apps may be stuck at "Waiting" when you install or update them after restoring your iPhone or updating to iOS 10. And even worse, all of these "waiting" apps greyed out and can't be removed. In this situation, how can you get ride of the "waiting" status on your iPhone? In this post, we offers some basic tips below to help you out of this app problem, and it applies to most of iPhone 6/6s/5/5s/SE/4s/7 and even iPad/iPod touch.
Don't Miss: How to Force Restart Frozen Screen iPhone 7 >
How to Fix Apps Stuck on "Waiting" after Restoring or Updating to iOS 10/9/8
1. Check Your Network Connection and Retry
The bad connection may result in "Waiting" apps. So check your network and make sure that it is stable. And you are suggested to connect your iPhone to WIFI when updating/installing a large number of apps at one time.
2. Check Your iPhone Storage
You may have no enough storage to update or install these apps on your iPhone 6. Just check how much iPhone space you have used by going to Setting > General > About. Of course, you can try to delete unwanted apps/games by tapping Setting > General > Usage > Manage Storage (Storage), finding the app > Delete App.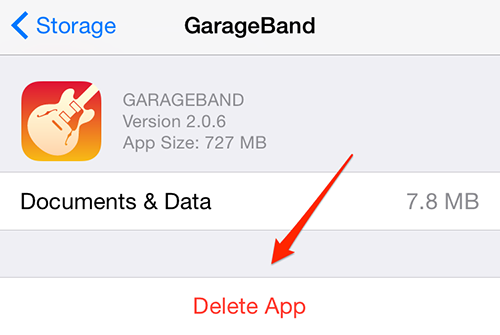 Fix Waiting Apps - Delete unwanted apps on iPhone 6
3. Restart or Force Restart Your iPhone
Restarting is one good way to release most of temporary memory caches and turn off unknown "background apps" on your iPhone, which may be helpful for you to make your iPhone run faster and solve your app "waiting" issue.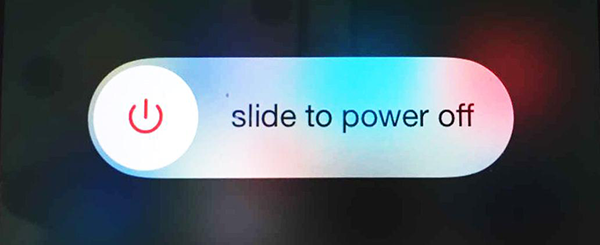 Fix Waiting Apps - Slide to power off your iPhone 6 and restart it
Restart iPhone: Hold Sleep/Wake button > Slide to Power off > Turn on iPhone Again.
Force Restart iPhone: Hold both home and sleep buttons for 15 seconds > Turn on iPhone.
4. Be Patient and Retry Sometime Later
The "waiting" problem may be related to server overload, especially when large numbers of users update their iPhone/iPad to a new iOS operating system and reinstall all of their apps by using Apple App store. So just wait for some days when the server gets its breath back.
You May Like: How to Update iPhone to iOS 10
The Bottom Line
Besides the above tips, there are some other solutions you can try to fix your iOS 10 waiting apps' issue. For example, you can have a try to reset network settings on your iPhone, which may be helpful. If all of these methods can't solve your iPhone apps problem, comment the details below in the comment section to discuss it.
More Related Articles You May Like
Share Your Thoughts With Us