Summary
We write this article to help you fix iMessage app not working on Mac When you fail to send iMessages from your Mac.

iMessage Tips & Issues
iMessage Recovery Tips
Clean up iMessage
iMessage Transfer Tips
iMessage Trouble Shootings
AnyTrans - Best iOS Content Transfer
Download this best iTunes alternative to sync kinds of iOS content like photos, music, videos and more from computer to iDevice without losing existing data.

Free Download
Q: Hi, my iMessage isn't working on my MacBook. My ID is fine and network is also good. I can sue iMessage and Facetime on my iPhone. What should I do?
——A user from Apple Communities
You know that iMessage is a chat and instant messaging service provided by Apple, which is considered a free alternative to text messages or SMS. With iMessage on your Mac, you can send unlimited messages to any Mac, iPhone, iPad and iPod user who uses iMessage. However, many users encountered the issue of Mac iMessage not working sometimes. Well, what is the mean of iMessage not working on Mac, it may stucking on a display, it may won't receiving messages, or it may saying Not Deliverd, etc. No matter which situation you may meet, you can try following methods to see if they're work for you.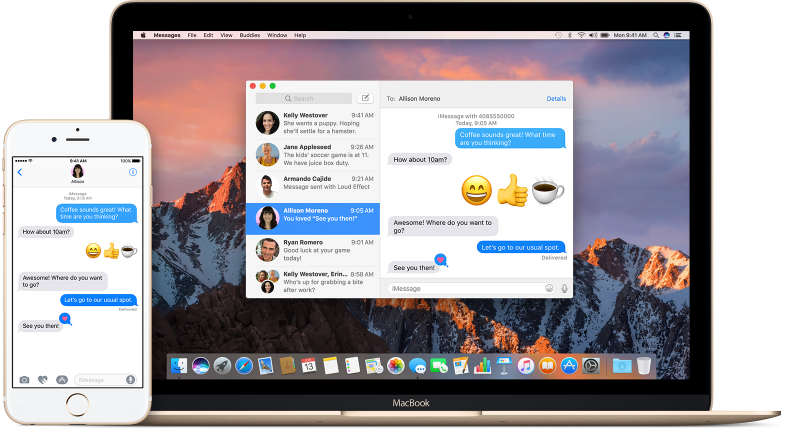 Potentinal Fixes to iMessage Not Working on Mac
First of all, you need to check your network condition, if it's working normally, then try out following solutions one by one.
1) Check iMessage settings
Make sure that you haven't disabled iMessage on your Mac. You can check it by launching imessage, and going to Messages > Preference > Accounts, ensure that "Enable this account" is ticked or your status will be displayed as Offline.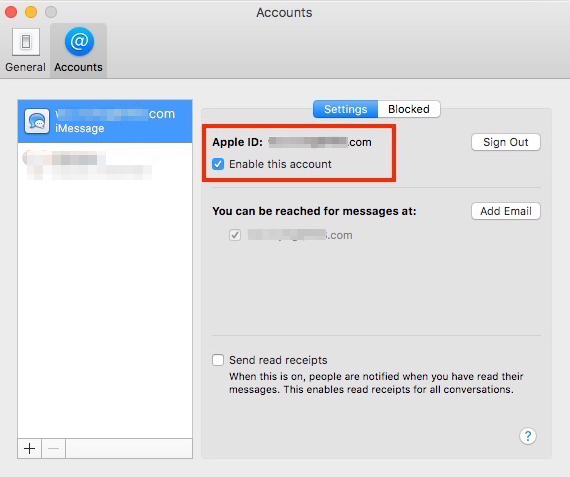 2) Force quit iMessage and reopen it
Sometimes, iMessage app is just going to stuck, you can force quit it and reopen it to see if it works again.
3) Restart your computer
Restarting can solve lots of annoy issues, and it may works well with "iMessage on mac not working" case. So, turn off your computer, and turn on it to try again.
4) Sign out and sign back in
This is another solution you can have a try to fix "Mac iMessage not working" issue, and in most cases, it works well. Open iMessage and click on Preference, come to Accounts display, click on Sign Out and confirm it. After that, it's beeter to wait for a while or just restart computer, then sign in with you Apple ID.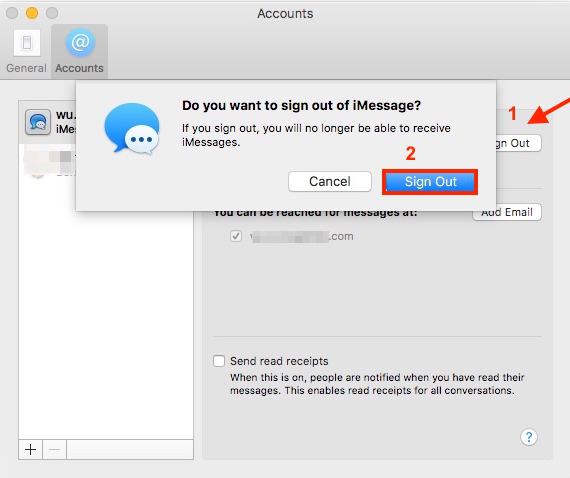 5) Update Your Mac
If probem remains, you can have a try on updating your Mac to the latest version to get the latest iMessage. Go to App Store to download and install the latest version.
Don't Miss: How to Delete iMessages on Mac Permanently >
Bonus Tip: Export iPhone Messages to Computer in Readable Format
Sometimes, you may want to preserve some meaningful messages forever, or you may want to print messages for some reasons. To do this, you can export messages from your iPhone to computer, well, how? In this part, we're going to tell you how to export messages from iPhone to computer in some readable format. After that, you can check and print messages at anytime. What you need is an iPhone transfer tool named AnyTrans. It has many outstanding features, like:
Enables you to export SMS messages and iMessages from iPhone to computer so that you can view them on computer directly.
Allows you to save iPhone text messages in PDF, TEXT or HTML format.
Besides messages, it also supports transferring other kinds of iOS data including photos, videos, songs, ringtones, notes, contacts, and more from iPhone to PC or Mac.
Here is a screenshot of AnyTrans on Mac: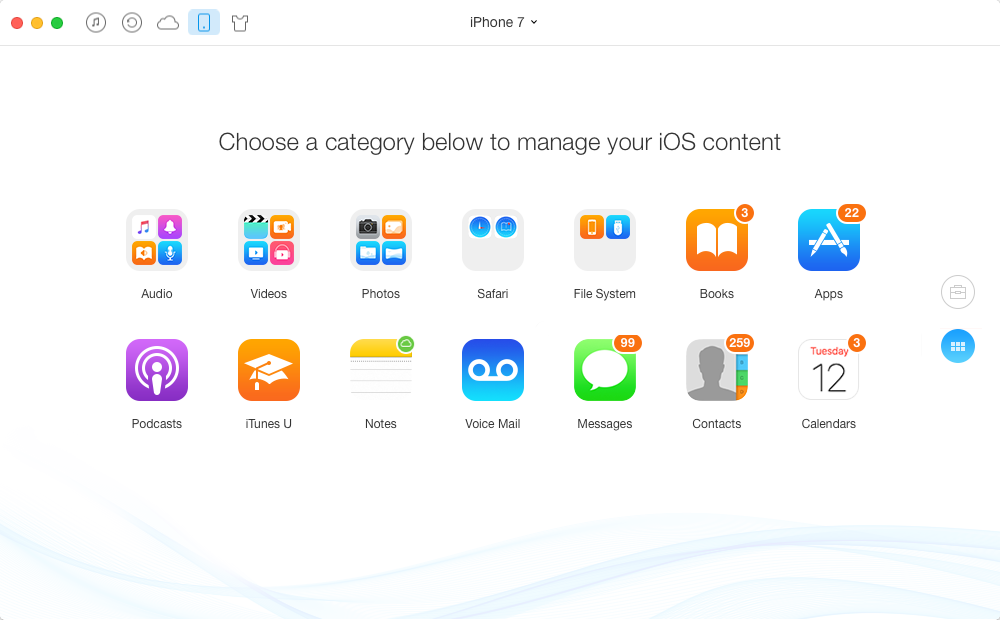 The Bottom Line
That's all for how to fix "iMessage not working on Mac" issue, the methods have been listed above, and hope one of them can work for you. By the way, if you want to export text messages or iMessages from your iPhone to computer, no matter on Mac or PC, you can have a try on AnyTrans.