Summary
If your iMessages stopped synchronizing across your iOS devices, you can find some quick fixes in this iMobie guide.

by Joy Follow @iMobie_Inc
AnyTrans – No.1 iOS Message Transfer
Download AnyTrans now to sync SMS and iMessages between iDevices freely. Now read on this guide to learn some quick fixes to the iMessage not syncing between iDevices issue.

Free Download
If you own multiple iOS devices, say, an iPhone as well as a latest iPad Pro, you will want to sync iMessage threads across them. However, some iOS users have reported that iMessage not syncing correctly between iOS devices after updating their devices to iOS 11 or iOS 11.0.1. If your iMesssage is not syncing either, try these quick fixes in this guide to solve the issue.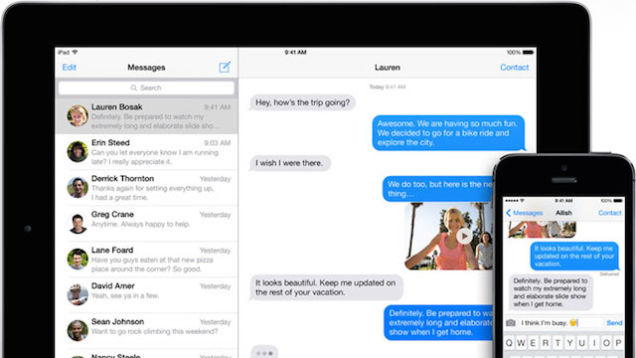 How to Fix iMessages Not Syncing Between Devices
Also Read: How to Fix iMessages Not Syncing Between Mac and iPhone >
How to Fix iMessage Not Syncing Between iDevices
Make sure iMessage is enabled on both iOS Devices in: Settings > Messages > iMessage.
Try turn off iMessage and turn it on again.
If iMessage is on, Tap on "Send & Receive" > Select your phone number and email address that you want to sync to that device.
Check your network settings and Wi-Fi Proxies to make sure your iDevices connected to network correctly and steadily.
Delete previous iMessage conversations: It has been reported that deleting iMessages threads may fix this problem.
You should know that only new iMessages will sync, the old chats will not.
Also Read: How to Transfer Text Messages from iPhone to iPhone >
A Better Way to Sync iMessages/Messages Between iDevices
If your iMessages is still not syncing between devices after performing the above steps, we also offer you an alternative solution to solve the problem with AnyTrans. It is an iOS file transfer that meets all your needs on syncing data:
Sync messages and iMessages between any two iDevices (iPhone/iPad/iPod touch).
Save iMessages from iPhone to Mac or PC in PDF, TEXT or HTML format.
Besides iMessages, it also copies contacts, notes, music, photos, videos and more between two iOS Devices freely.
Now Download AnyTrans to Have a Free Try >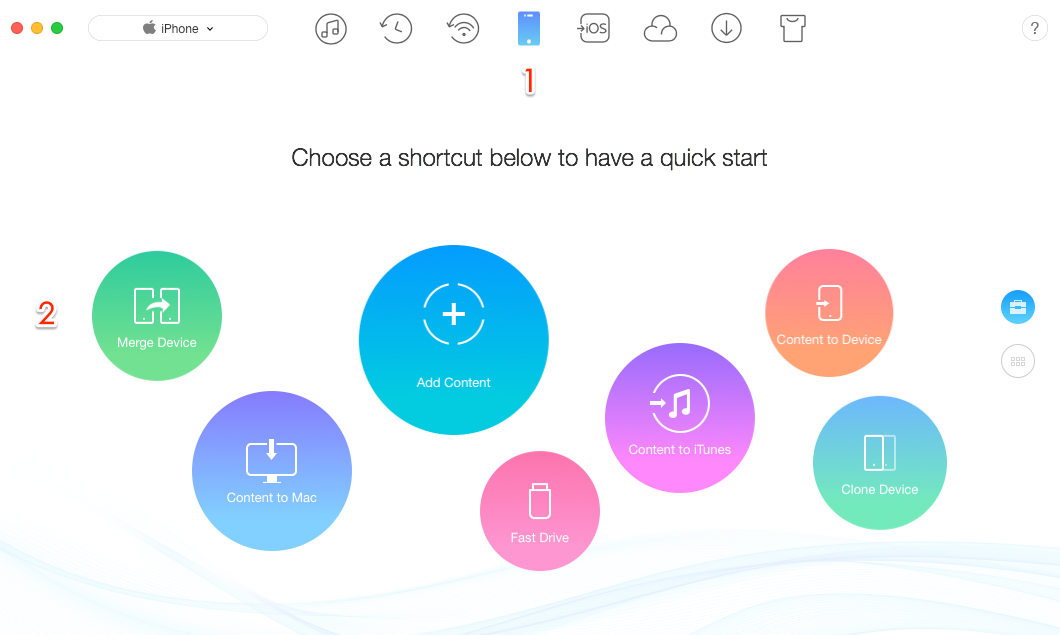 A Better Way to Fix iMessage Not Syncing Between Devices
Also Read: How to Retrieve Lost Messages on iPhone >
The Bottom Line
If you have any good suggestion to fix the iMessage syncing issue, don't forget to share it with us on the comment section. Meanwhile, you can download AnyTrans to try it for free.