How to Clone an iPhone to New iPhone 6/6s/7/8/X
Summary
How to clone an iPhone? Read on this guide to know an easy way to clone your iPhone to new iPhone, including contacts, messages, call history etc.
Download AnyTrans on your PC/Mac to manage your iPhone data as you want after reading this guide on how to clone iPhone data.
Q: "I just upgraded from an old iPhone 4s to an iPhone 6 Plus. I love my new phone, but there is the question: How can I clone everything from my old iPhone to new iPhone, such as contacts, messages, call history, photos?"
— A User from Yahoo Answer
If you are a big fan of Apple iPhone, you might always get yourself the latest iPhone every year, and this September Apple brings you new iPhone 7/iPhone 7 Plus. Some of you might want to clone iPhone to new iPhone 6s/7 for convenient use, so how do you clone an iPhone? Is there any way to directly clone an iDevice to another even customized settings like wallpaper, iCloud account, and sounds?
Also Read: Common iOS 10 Issues and Fixes >
Now the answer is absolutely Yes. Here in this guide, we will show you an easy and fast way to clone an iPhone. Keep reading to find the answer.
The Tool We Will Use
What you need is an iPhone data management program – AnyTrans. It allows you to transfer almost everything from your iPhone to iPhone, including Music, Playlists, Movies, Ringtones, Voice Memos, TV Shows, Music Videos, Home Video, Camera Roll, Photo Library, Photo Stream, Albums, iTunes U, Notes, Message, Contacts, Calendar, Call History and App. In addition, AnyTrans also manages to clone your iPhone data to iPad or iPod, so you can clone everything to any iDevice as you want.
Related Reading: How to Back Up Your iPhone Before Updating to iPhone 6 >
How to Clone an iPhone with AnyTrans
First of all, download and install AnyTrans on your computer. There are two versions of AnyTrans for your, Windows & Mac.
Step 1. Open AnyTrans, and connect two of your iPhones to computer via USB cables. Go to the manage page of the source iPhone (the iPhone with data you want to clone).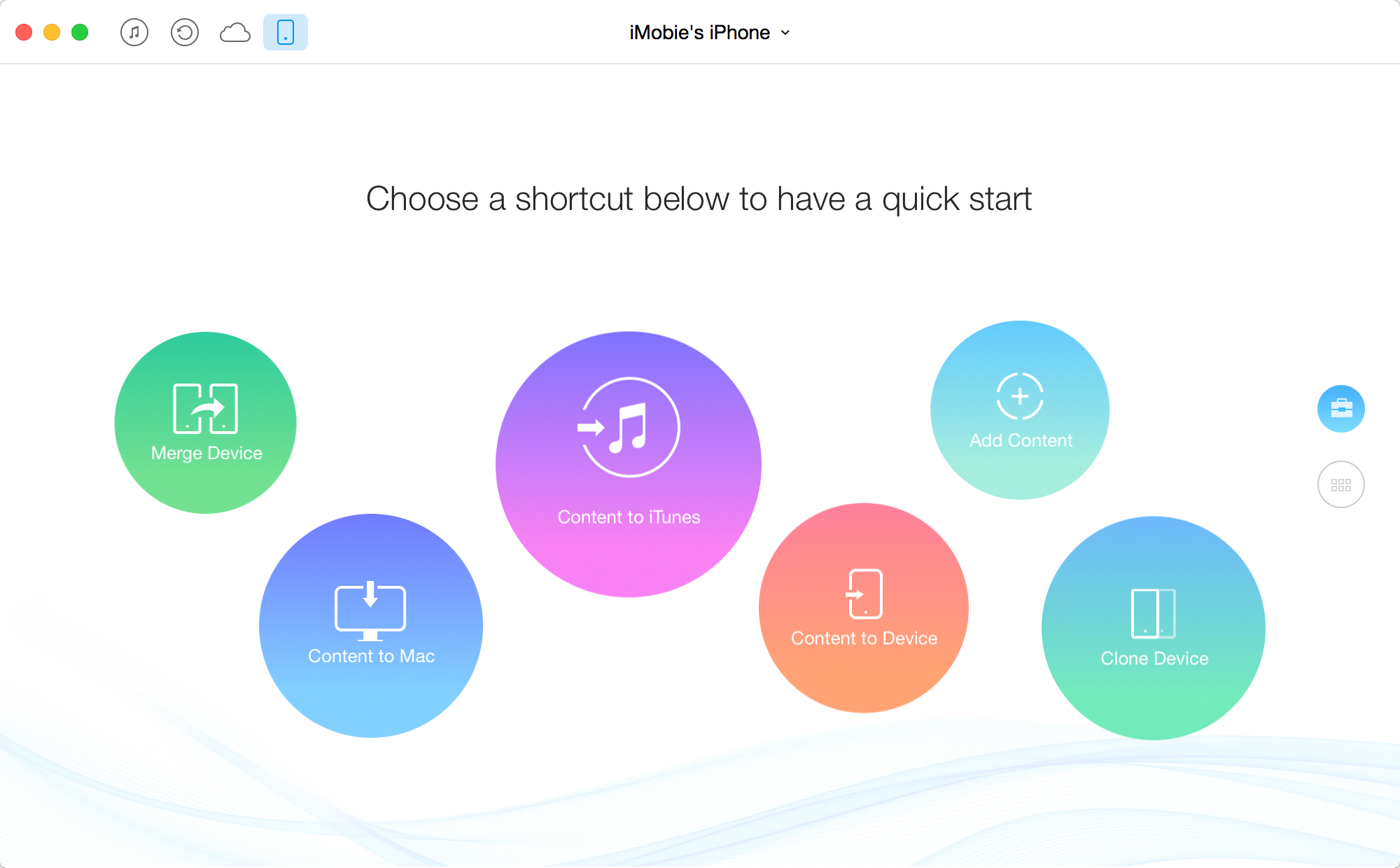 Clone iPhone to New iPhone with AnyTrans
Step 2. Click on the Clone option, and choose Next.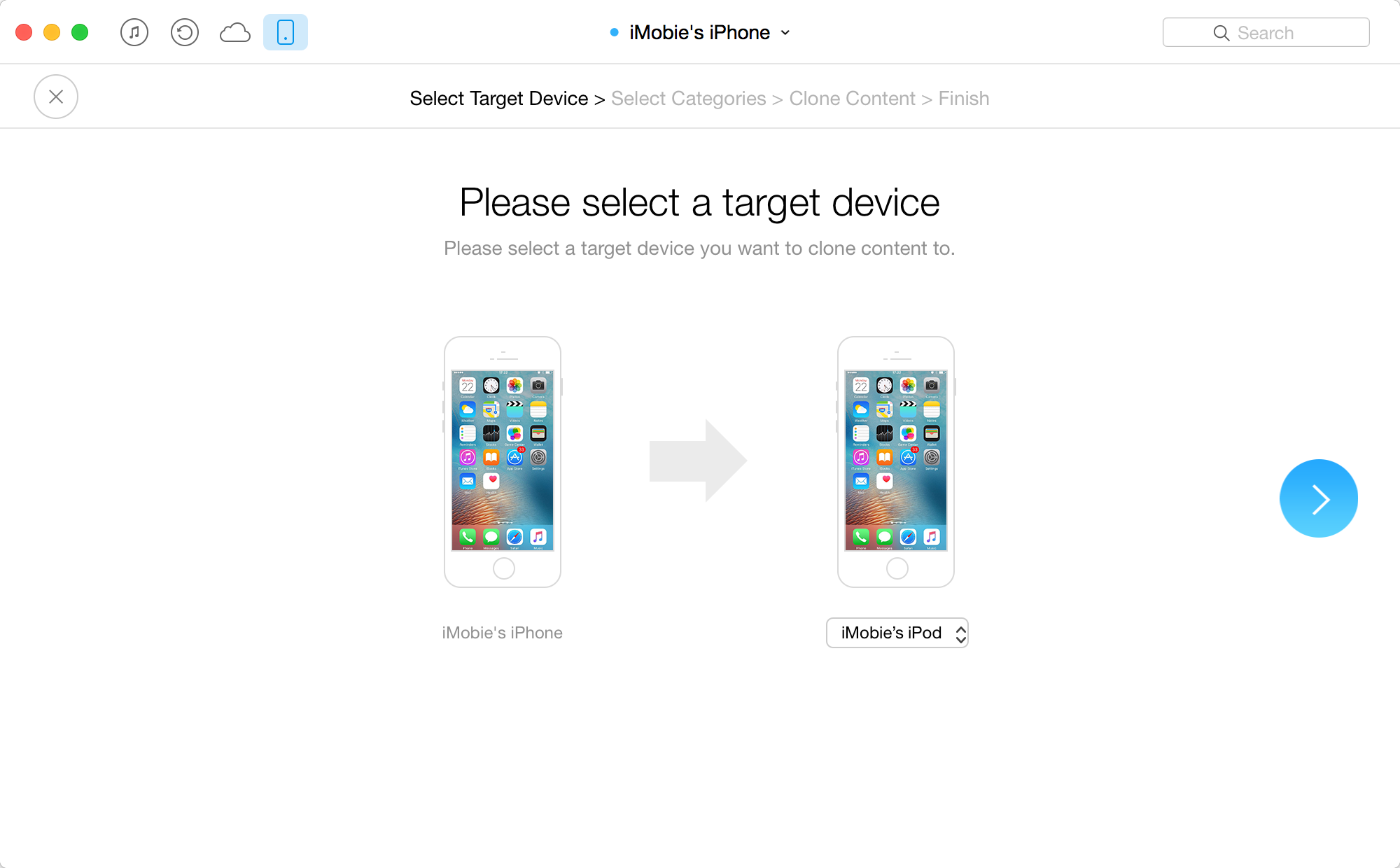 How to Delete Apps from iPhone iPad with AnyTrans
Step 3. Select the content you want to clone > Click Start. Wait for few minutes, and let AnyTrans to finish the clone process.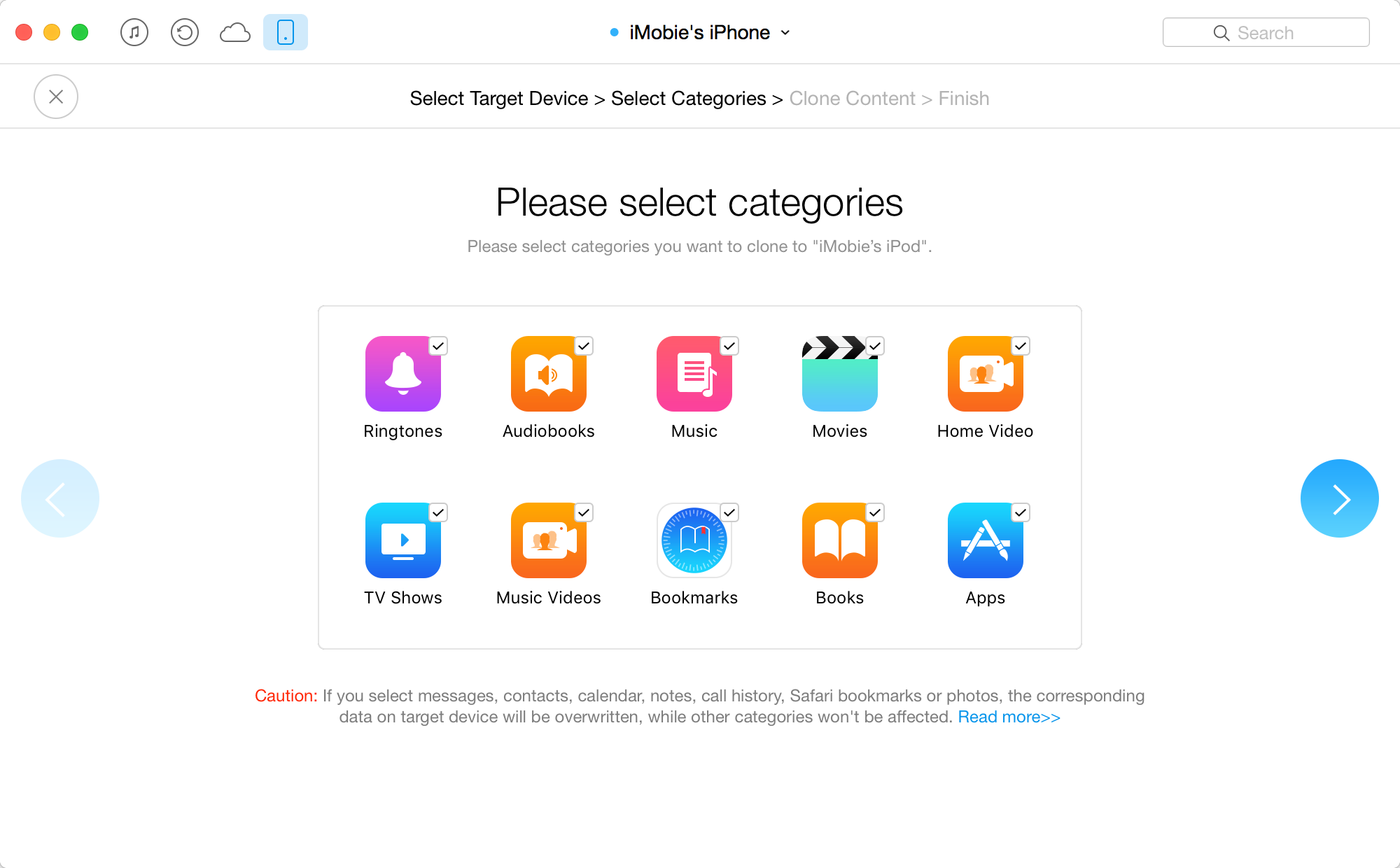 Clone iPhone to New iPhone with AnyTrans
Important Note:
– To finish the clone process, you need to turn off Find My Phone option on both of your iPhones.
– After you cloning the old iPhone content to the new iPhone, the existed data on the new phone will be erased.
The Bottom Line
Cloning an iPhone is no longer an impossible task with the help of AnyTrans. If you just upgraded to a fire-new iPhone 6, you can try AnyTrans and let it clone the content to your new iPhone. Take a tour with AnyTrans now >
Share Your Thoughts With Us