For many Samsung users, deleting files on phone by mistake happens sometimes, or even often for minority. So are many users of the other devices. When this situation happens, the point is not how regretful and frustrated for our carelessness we are, but how to recover those deleted files from Samsung phone memory.
Some of you maybe wonder and question whether the deleted files can be recovered from Samsung on earth. Don't doubt this. The answer is one hundred percent YES. The logic is that when we delete some files, which are saved in Samsung phone memory, the phone memory will instantly seem blank. However, as long as the phone memory is not overwritten by other data, the previous deleted files can still be found and recovered.
With Samsung phone only, we definitely cannot retrieve the deleted files. We need to get help from some professional Samsung recovery software. To make sure of recovering deleted files from Samsung phone memory quickly and successfully, we nominate PhoneRescue, designed by iMobie team, to help you with it. And keep reading this tip with the reason why.
Also Read: How to Recover Deleted Text Messages on Galaxy S6/S5/S4 >
The Tool We Use
As the first iOS recovery tool in the market, PhoneRescue is now improved with its another new skill – Android data recovering, moving on to perfection. With PhoneRescue – Android data recovery, you can,
1.Scan all deleted files from Samsung phone memory in a very short time. You can preview these deleted files before selecting which one(s) you would like to retrieve.
2.It can recover any type of Samsung phone data, such as messages, WhatsApp messages, contacts, music, video, calendar, photos, etc.
3.Besides retrieving data on Samsung devices, you can also recover data from Sony Xperia, Huawei, HTC, and other 6000+ Android device models.
How to Recover Deleted Files from Samsung Phone Memory with PhoneRescue
Step 1. Click here to go to PhoneRescue download page > Choose Download for Android > Install and run it > Connect Samsung phone to computer.
Step 2. Select which data you plan to recover > Click the Next at the right side to scan your device.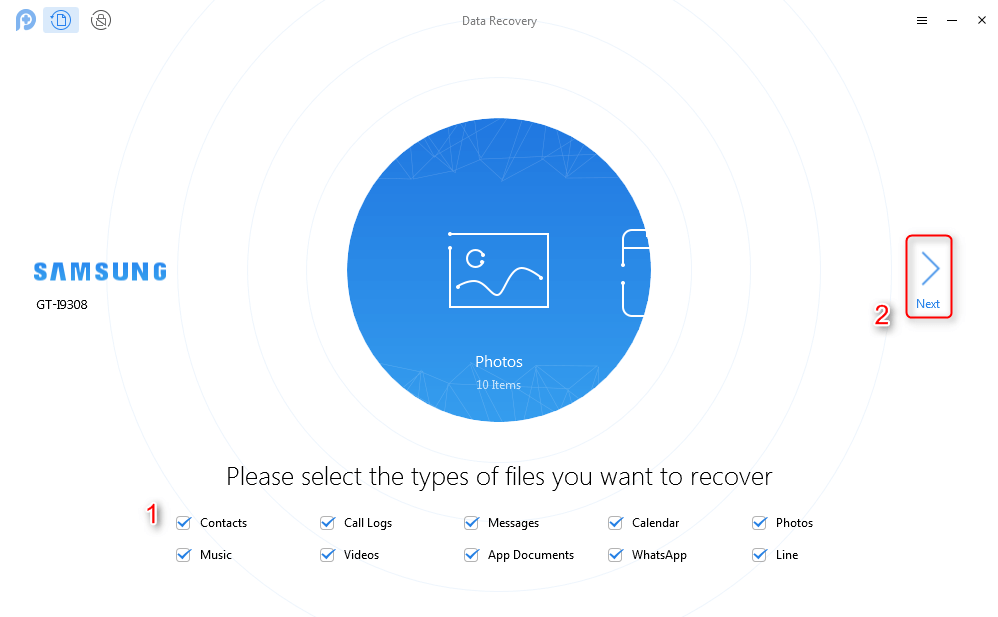 How to Recover Deleted Files from Samsung Phone Memory with PhoneRescue – Step 2
Step 3. After scanning process finish, all deleted files on Samsung phone memory will be displayed. Choose deleted files you would like to recover, and then click the button at the right corner to rover them to your computer, or Samsung Galaxy directly.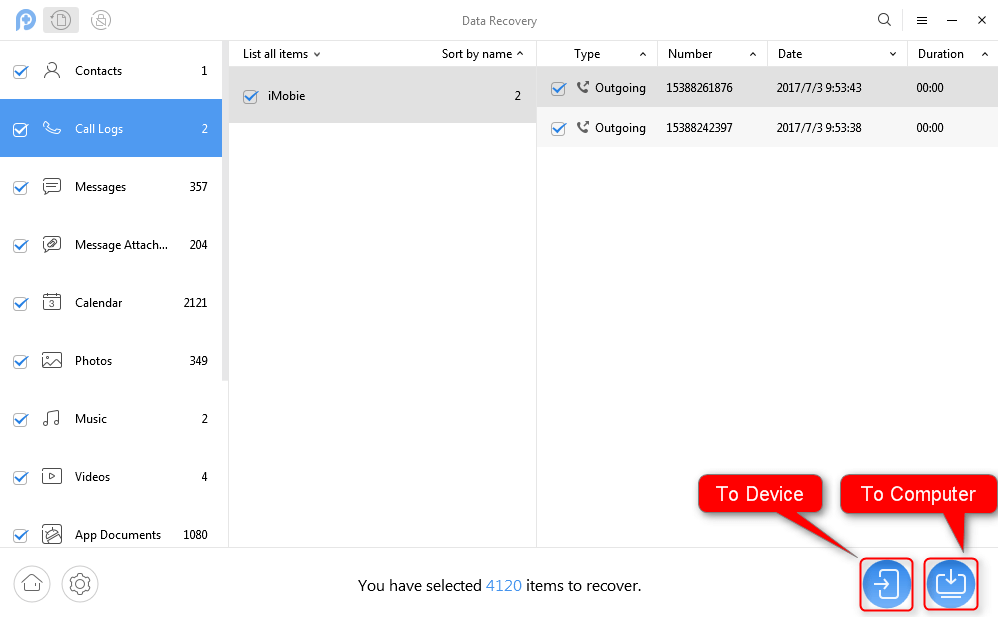 How to Recover Deleted Files from Samsung Phone Memory with PhoneRescue – Step 3
You May Like: How to Recover Deleted Photos from LG Phone >
The Bottom Line
To get back those deleted files from Samsung phone memory smoothly, please don't operate the phone any more, like installing apps, taking photos, etc. after deleting files by mistake. The good way is to turn to PhoneRescue to recover them all right away. Take A Tour with PhoneRescue – Android Data Recovery Now >