How to Sync Google Contacts to iPhone 6s/7/8/X
Get one new iPhone 8 or iPhone X and want to sync Google contacts to your iPhone with ease? Just read this post to easily make it.

Joy Taylor
Last Updated: Dec. 31, 2019
iPhone Contacts Tips
"I uploaded all of my contacts to Google Contacts, and now I want to know how to move these contacts from Google to my new bought iPhone 6s."
– An iPhone user asked.
Google Contacts is a free service for Google users to store and organize contacts online. And each contact contains basic info, including names, phone numbers, emails etc. And these contacts can be exported to CSV or VSF files that you can transfer to computer and Apple supported devices, no matter MacBook or iPhone/iPad. In addition, you can also sync Google Contacts to iPhone directly without the 3rd-party app.
Don't Miss: How to Transfer iPhone Contacts to Google Gmail
Part 1. How to Sync All Google Contacts to iPhone 6s/7/8/X
Step 1. Unlock your iPhone and go to "Setting" app
Step 2. Click "Mail, Contacts, Calendars" > "Add Account".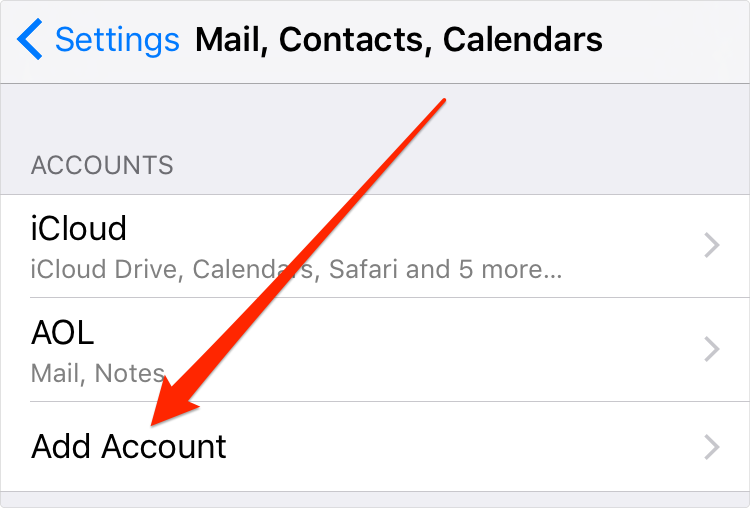 How to Transfer Google Contacts to iPhone 6 – Step 2
Step 3. Tap Google and login Google account.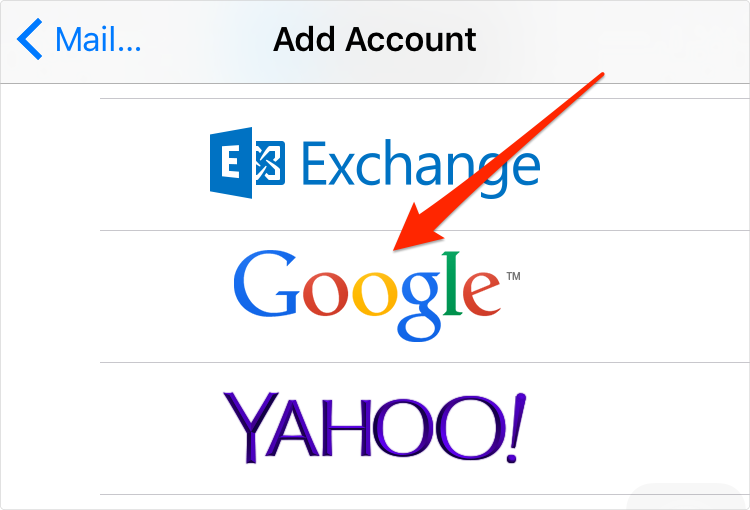 How to Transfer Google Contacts to iPhone 6 – Step 3
Step 4. Turn on Contacts and click "Save". Okay, all Google Contacts items would be added to your iPhone Contacts app. Just open your app and check them.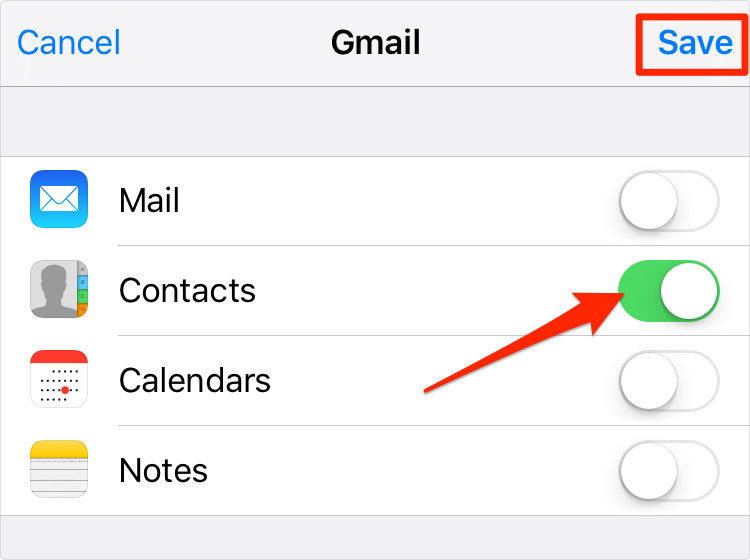 How to Transfer Google Contacts to iPhone 6 – Step 4
Part 2. How to Transfer Specific Contacts from Google/Gmail to iPhone
Step 1. Export Selected Contacts to Computer. Google offers you the method to export contacts to your computer. Just select some contacts you want and export them to your computer after logging into your Google Contacts.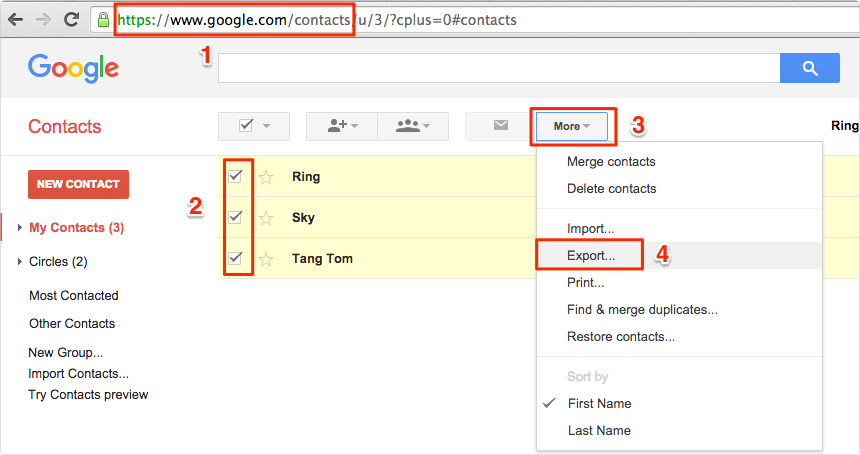 Download Specific Contacts from Google to Computer
Remember to set export format to V-Card.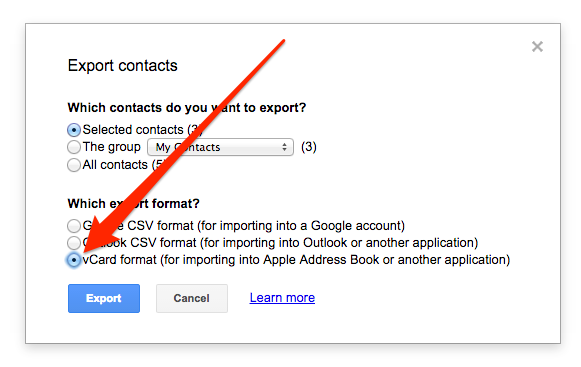 Set Export Format to vCard – Google Contacts
Step 2. Transfer vCard Contacts from Computer to iPhone. After downloading contacts from Google to your computer, use iTunes to sync contacts to your iPhone or free try our products to directly transfer vCard contacts to iPhone.
The Bottom Line
That's all about syncing Google contacts to iPhone with ease. If you have any other ideas or suggestions, please leave your comment below and we'll reply to you as soon as possible.