[Oct. 17, 2017]
There's nothing worse than data loss on mobile phone. We rely on our smartphones just like we rely on oxygen and electronic products. It contains all the data for everyday use. No matter your are an iPhone user or Android phone user, you definitely want to get the lost data back as soon as possible – with the most efficient and safest way.
Then you find PhoneRescue, says that it can help you recover all the phone data or just specific one. However, doubt appears in your mind immediately: Is PhoneRescue safe to download? Is PhoneRescue a virus? To save the puzzle, here you can get everything you want to know, PhoneRescue detailed info, its reputation, its safety, its customer service etc.
Part 1. Basic Information of PhoneRescue Part 2. Evaluation of PhoneRescuePart 3. Guarantee from PhoneRescuePart 4. Customer Service of PhoneRescuePart 5. The Amount of Users Benefiting from PhoneRescue
Part 1. Basic Information of PhoneRescue
1. What is PhoneRescue
In brief, PhoneRescue is one Mac/PC based iOS & Android data recovery tool, which can help users get back lost data on mobile phone like contacts, messages, photos etc.
PhoneRescue – iOS Data Recovery
For iPhone, iPad and iPod touch users, PhoneRescue – iOS Data Recovery offers 3 recovery models to get the lost data back: from device, from iTunes Backup, from iCloud Backup. PhoneRescue lets you extract the data you want from iTunes/iCloud backup or device directly, so there is no need to restore the whole device. Besides that, it also helps in iOS repairing, which can bring your frozen iPhone back to life.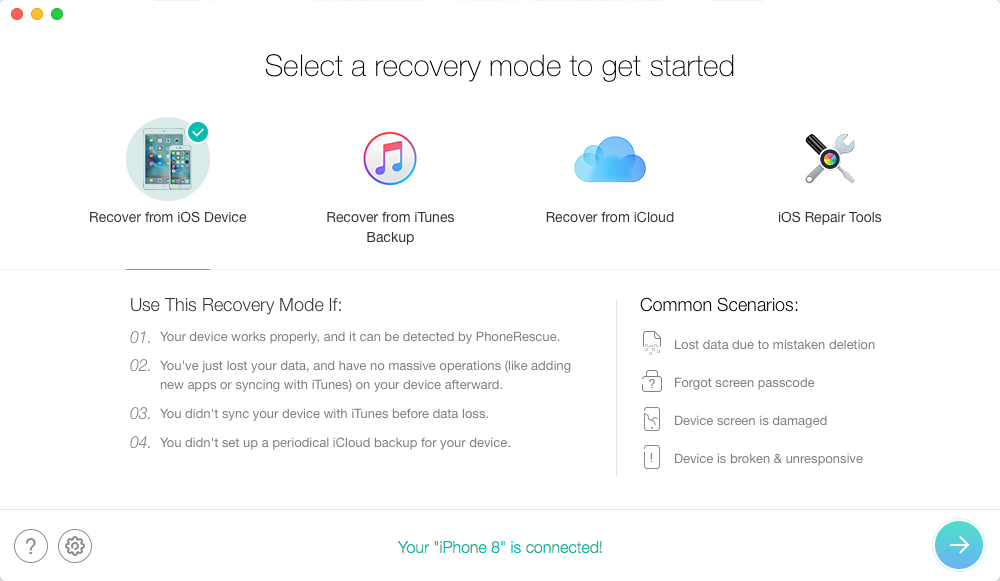 PhoneRescue – Android Data Recovery
For Android phone users, no mater you are using a SAMSUNG, SONY, Google, hTC or LG phone, you can recover the lost data without effort. It also helps you unlock screen when you forget the password.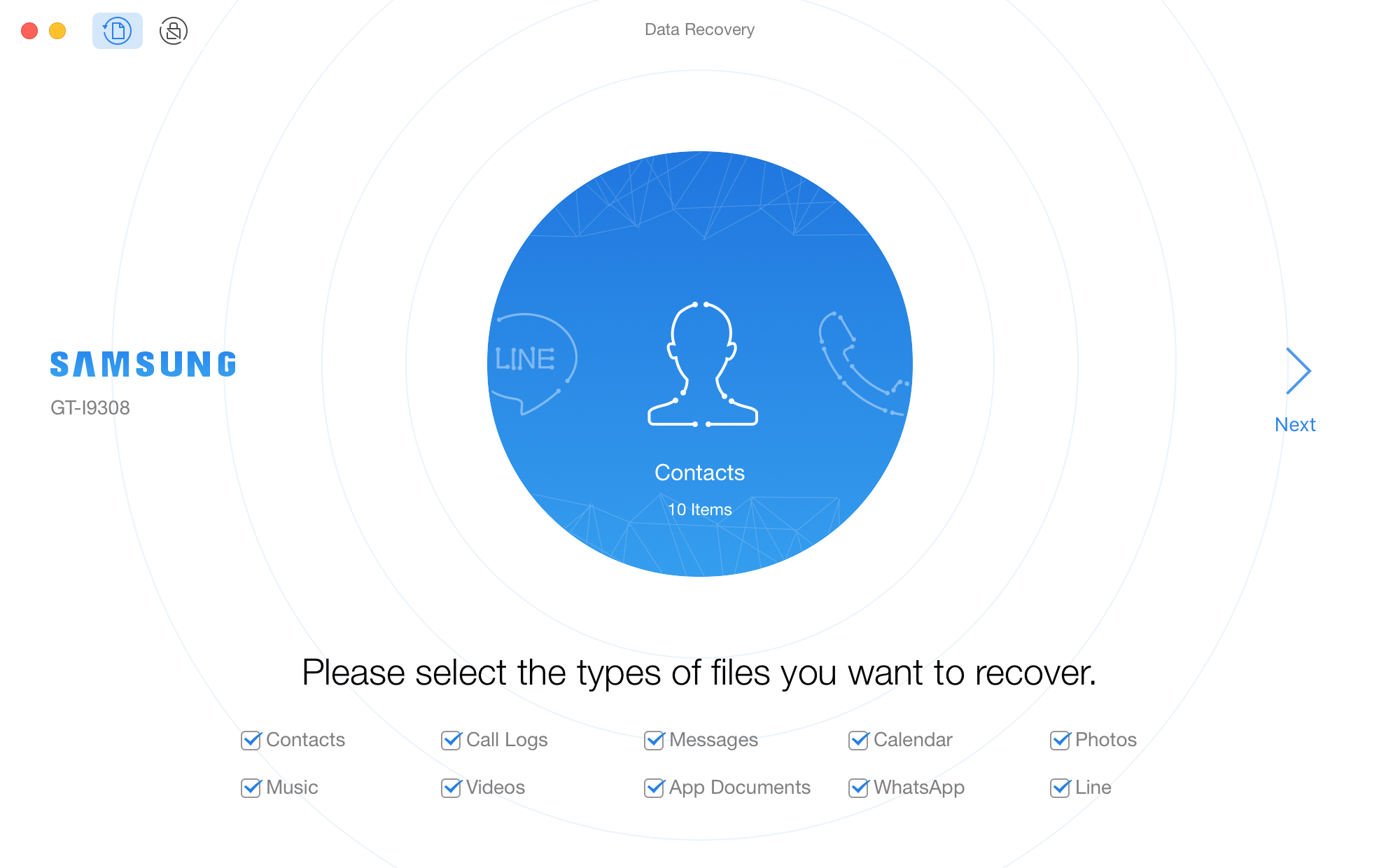 Why PhoneRescue isn't a mobile app? Any operation like installing new app on phone can overwrite the lost data, and then you are not able to get the lost data back anymore.
2. How to Use PhoneRescue
PhoneRescue lets you recover lost data in just a few clicks. Only three steps: scanning your device > preview and choose the data you want to recovery > recover to device or computer. For more detailed, you can refer to PhoneRescue Online Guide.
3. Basic Information of the Company
PhoneRescue is designed by iMobie Inc., which was established on 2011, located at Tianfu Software Park, Chengdu, China. The company's name is inspired by I'M Optimistic, Brave, Independent & Efficient, which represents the main characters of this young, passionate and promising team.
Since its founding, we focus on developing iPhone, iPod, iPad content management, iOS data recovery and iPhone/Mac maintenance utility software. We believe that all our efforts are worthwhile since over 8 million happy users have been served by iMobie products and services.
Don't Miss: Is PhoneRescue Free and How to Get PhoneRecue Free Trial >
Part 2. Evaluation of PhoneRescue
1. International Certification
PhoneRescue is one program that received international certifications, proves that PhoneRescue is safe to download and have no virus.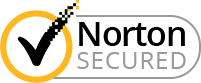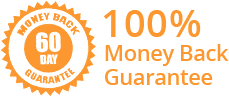 2. Evaluation from Media
When buying something, the reviews of the product is an important part to take into consideration. We can know whether the product is worth or not from the users' actual experience. As for PhoneRescue, it always receives various reputations from media with every new update. Here are four media say about PhoneRescue.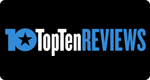 "PhoneRescue allows you to sift through your files and select only the ones you need, resulting in less time and storage space wasted in the recovery process."
- TopTenReviews Team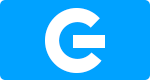 "PhoneRescue could be useful whenever you accidentally delete data on the iPhone or other iOS devices, especially photos, which appears to be a problem for iOS users."
- BGR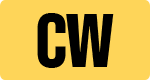 "PhoneRescue could be a very useful tool for any iOS device user... if you're looking for a data recovery tool for your device, this may be worth a look."
- Computerworld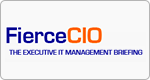 "Available for the PC or OS X platform, PhoneRescue promises to recover lost messages, videos, photos and other files from your mobile device"
- FierceCIO
3. Users' Feedback
The above part are reviews from media, then how about the users' feeling? Actually, quite a few users also give good evaluation for PhoneRescue:
PhoneRescue saves my iPhone Photos, and Messages, Notes, or other iOS content. – Jim Thomson
A useful program and more than gorgeous and worth a download and experiment. Thank you for your valuable program. –Sultan
PhoneRescue is an awesome iPhone forensics tool. – Phil Kernick
Part 3. Guarantee from PhoneRescue
When you first know a software named PhoneRescue and search it on Internet, you probably find that quite a few users have the doubts just like you:
1. Is PhoneRescue safe?
2. Is PhoneRescue a virus?
3. Is PhoneRescue reputation good or bad?
If you still have such worries, keep reading to find the answer.
1. Is PhoneRescue a Virus? – No
PhoneRescue is known as a safe and stable software all the time. Norton – the world-class certification authority has certified it to 100% guarantee that PhoneRescue is free from virus. In addition, it also means that the imobie.com is 100% clean, without any spyware, malware or virus.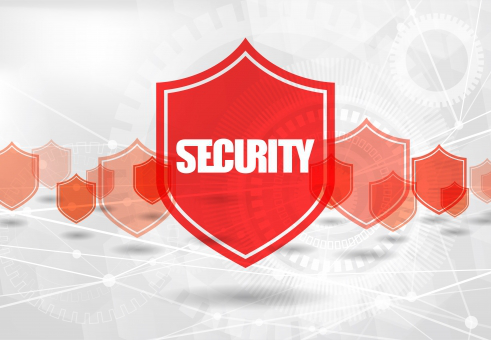 2. Safe Payment Guarantee, No Credit Card Information Stealing
McAfee SECURE protects the online orders and payment. All data exchanged during the payment process is SSL-secured. There is no leakage of personal information, no virus stealing credit card information. Your credit card and information would be in 100% safe.
Part 4. Customer Service of PhoneRescue
Now you know that the PhoneRescue is a safe software that have no virus, then how about its customer service?
24/7/365 Customer Service
60 Days Money Back Guarantee
Free Life-time Upgrading
Part 5. The Amount of Users Benefiting from PhoneRescue
Since its release, PhoneRescue has successfully saved over 5,700,000 iOS and Android users from data disasters. It requires no technology, you can easily recover lost data with intuitive UI, straightforward workflow, and step-by-step wizard.
To get PhoneRescue – iOS Data Recovery:
To get PhoneRescue – Android Data Recovery:
The Bottom Line
Theses are all for "Is PhoneRescue safe" and "Is PhoneRescue a virus". As you can see, PhoneRescue is one 100% safe data recovery tool that helps find lost data on iPhone and Android phone. So why not give it a try? Any question about PhoneRescue is warmly welcomed, you can leave a comment or email to us and we will reply to you as soon as possible.
Is PhoneRescue Safe? Is PhoneRescue a Virus? Here Are Answers