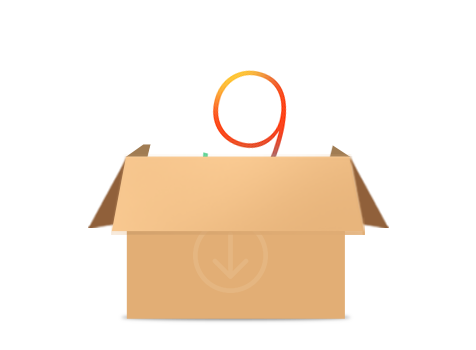 How to Install iOS 9 on iPhone/iPad/iPod touch
[Last Updated: May. 18, 2017]
Apple has released the latest iOS operating system iOS 11 for iPhone iPad and iPod touch. If you are working with an iDevice that is iPhone 5S latter (like iPhone 5s/5c/6/6s/7), iPad Air 2/iPad mini 2 latter and iPod touch 6, you also can install iOS 10 or iOS 11 on your device.
Although Apple has released iOS 10/iOS 11, and most iDevice users are busy with getting the new iOS on their iPhone iPad, some users whose iPhone iPad is still running with iOS 8 need to upgrade to iOS 9 firstly before updating to iOS 10/iOS 11. If you are one of them, you can read this guide to install iOS 9 on your iPhone iPad and iPod touch.
When it comes to installing new iOS on iPhone iPad iPod touch, normally, there are two basic ways to make it. One way is to downloadd and install iOS 9 OTA (Over the Air), and the other is using iTunes. Before installing iOS 9 on iOS devices, you need to check whether your devices are eligible to install iOS 9, and make preparations before performing the iOS 9 update like creating backup in case of data lose.
Must Read: Apple iOS 11: Top 10 New & 5 Hidden Features You Worth Having >
Here we would like to provide you a complete upgrading guide for iPhone 7 (Plus), including how to back up old iPhone data, how to activate new iPhone 7, how to transfer data to new iPhone 7, top tips for saving battery life on iPhone 7, etc.
1. How to Install iOS 9 on iPhone/iPad/iPod touch Over The Air
When the update is released, you should see a pop-up notification on screen of your iOS device telling you that a software update is available. If you want to manually check if the update is available and then install iOS 9 on device, you can follow the steps below.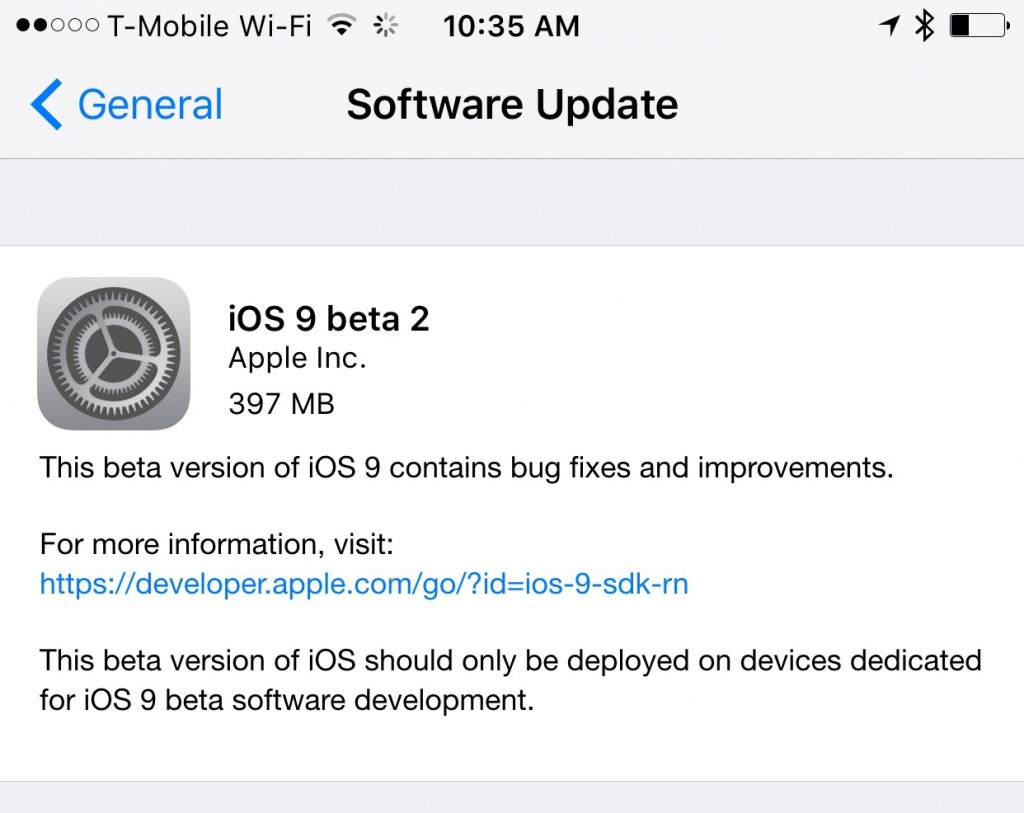 Image Credit: khmerseoboard.com
Step 1. Launch Settings app on your iPhone/iPad/iPod Home screen, and then locate and tap on the General.
Step 2. Tap on Software Update button. If the update is available, you can choose Download and Install. Before installing iOS 9, you need to download it on your iOS device.
Step 3. Enter Passcode when your device asks for it, tap on Agree to the Terms and Conditions, and then tap on Agree again to confirm.
Step 4. At last, tap Install Now to install iOS 9 on your devices. Wait for the installation of iOS 9.
Notes:
1. Make sure you have the enough power of your battery to support the installation for iOS 9, or your can plug your device to a power source during the installation process.
2. Make sure there is available Wi-Fi connection to download the installation files of iOS 9 on devices.
Also Read: How to Fix iPhone Update Erased Everything & Recover Files via 3 Methods >
2. How to Download iOS 9 on iTunes for iPhone/iPad/iPod touch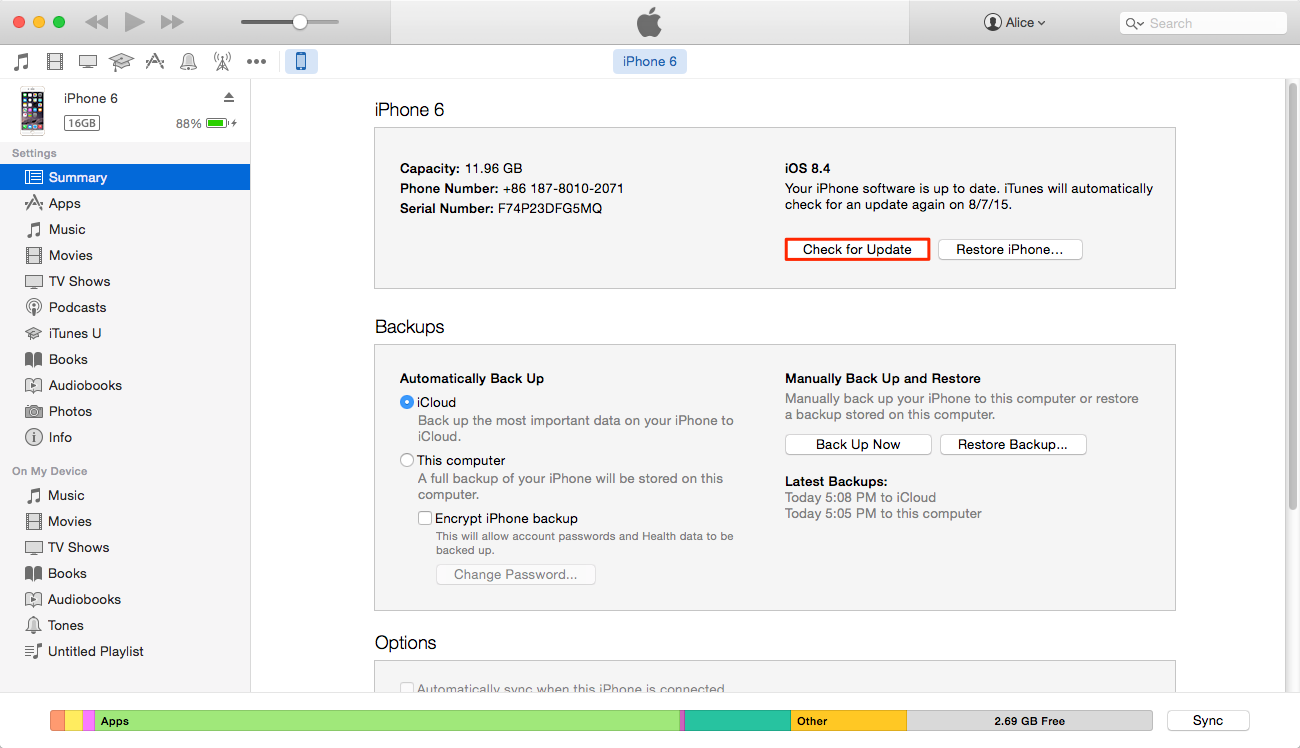 How to Download iOS 9 on iTunes
Normally, you can easily decide to whether to upgrade iOS with iTunes or not, but you have to, if you meet any situation below, Wi-Fi network is not stable, upgrading from iOS 7 or former, or upgrading from a jailbroken device.
Step 1: Open iTunes on your Mac or Windows PC. Make sure your have downloaded the latest version of iTunes on your computer. To do this, launch iTunes and from Help menu, click Check for Updates of iTunes.
Step 2. Connect your iPhone, iPad, or iPod touch to your computer via a USB cable.
Step 3. Click on device icon at the top left to go to the device tab.
Step 4. Click on Summary and then click on Check for Update under the Summary pane.
Step 5. Click on "Download and Update", and next Agree to confirm the Terms and Conditions.
Step 6. Enter the Passcode on iPhone/iPad/iPod touch, if prompted.
Like many other users, you have a chance of encountering some common problems like don't have enough room for iOS 9, Wi-Fi doesn't work after update or other troubles. At this situation, it seems like that iOS 9 doesn't work well on your device, and you want to go back to the previous iOS version, you can refer to this How to Downgrade to the Previous iOS Version.
If you have other problems or issues about iOS 9, you can leave comments here. it's a pleasure for us to reply to you and offer help to you.
Join the Discussion on iOS 9 Upgrade