Add Content to Device
Computer is used for education, business and entertainment, which stores all of your documents, apps, personal files, music, photos, etc.. With AnyTrans, you can add data from computer to your iOS device directly with a few clicks. Please refer to the following guide to make good use of AnyTrans.
Step 1:

Preparations.

Do as following:
Open AnyTrans on your computer
Connect your iOS device to computer via the USB cable
By default, AnyTrans will detect your iOS device automatically. If you don't connect your iOS device to computer or your iOS device isn't recognized, you will see "Connect your iPhone, iPad or iPod to start" on the interface.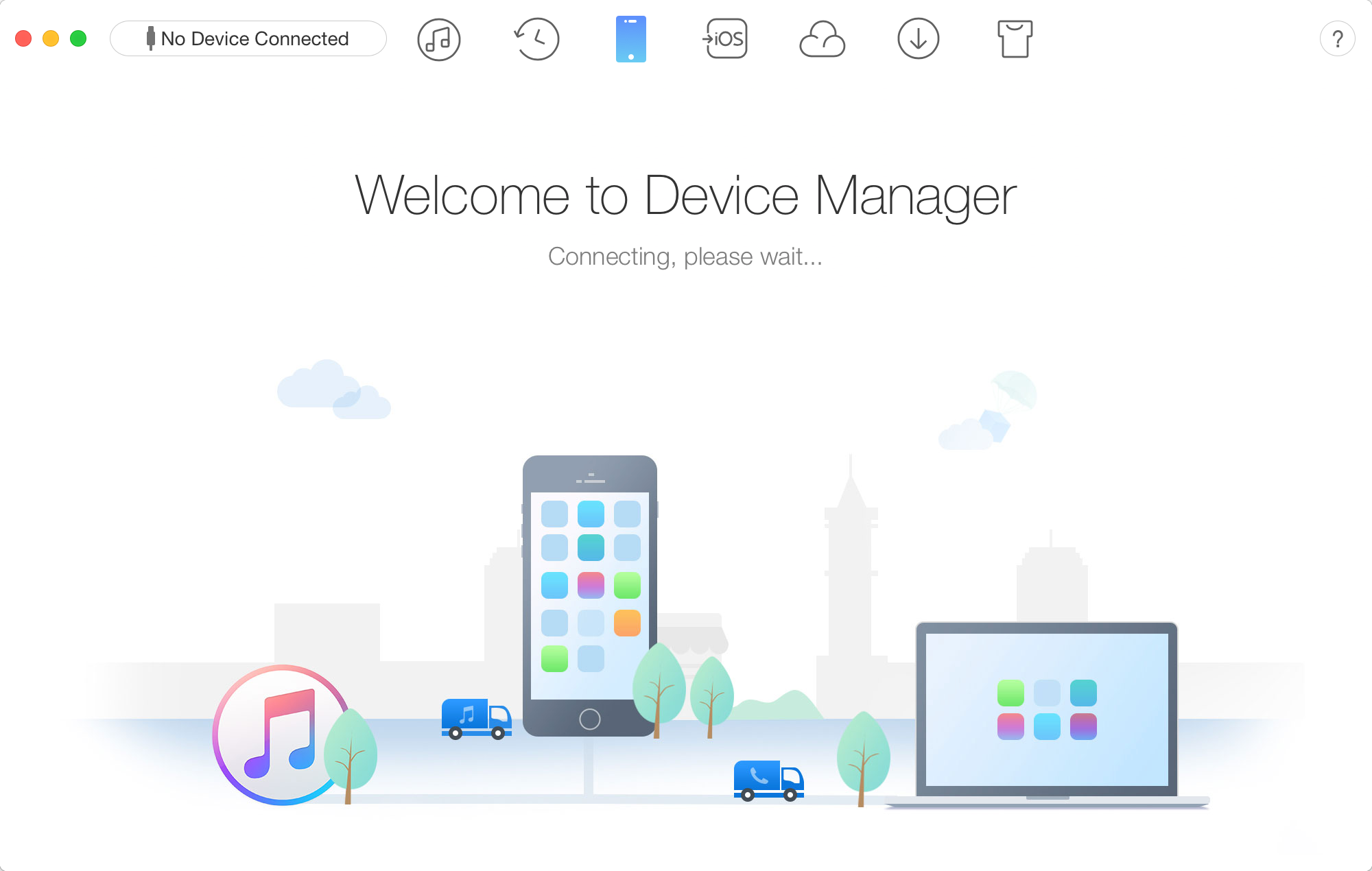 Once your iOS device is recognized, the interface below will display.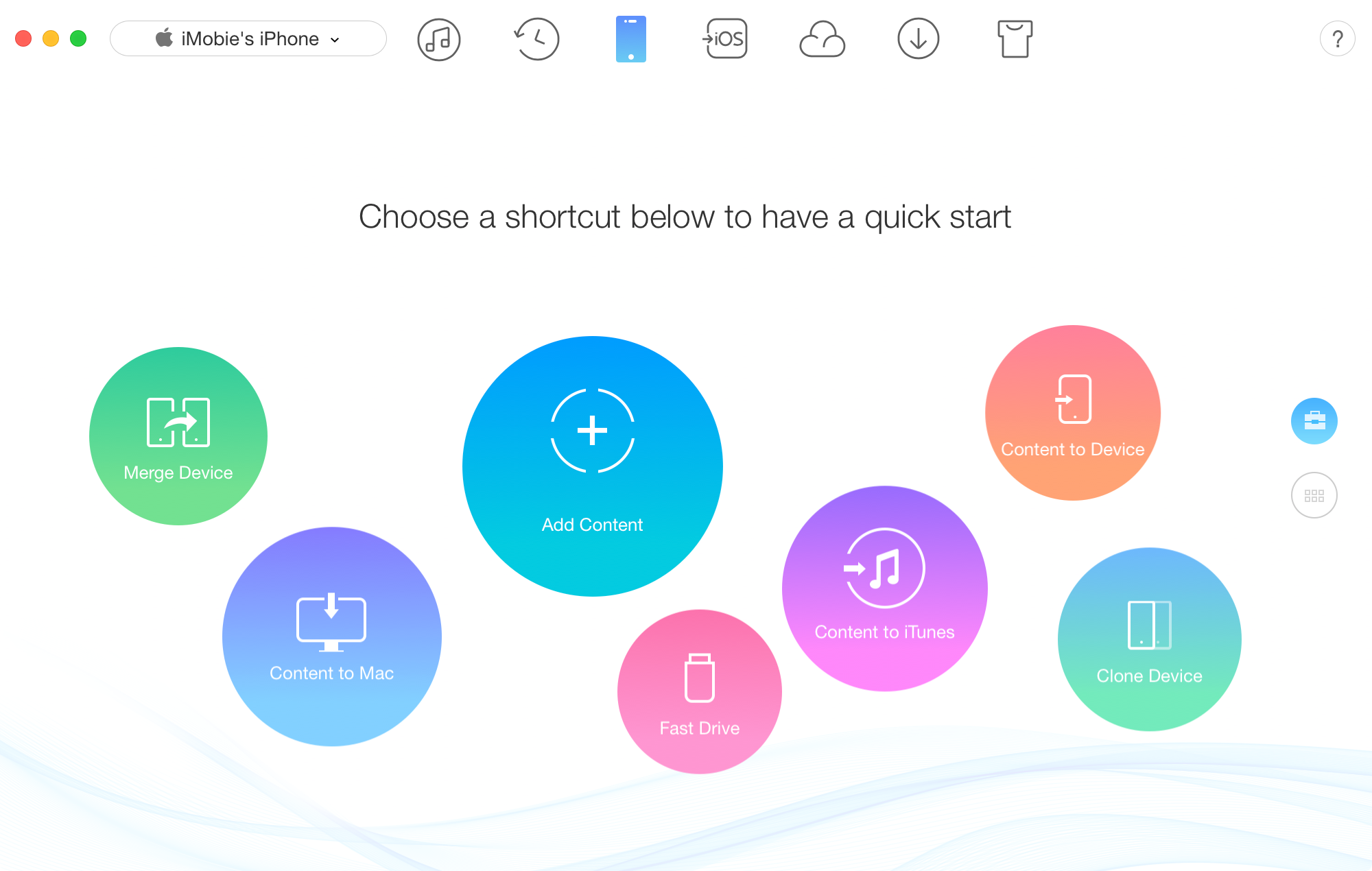 If AnyTrans fails to recognize your iOS device, you can try to fix this issue by the following troubleshooting steps:
① Please download the latest version of AnyTrans.
② Check whether your USB cable is loose. If it is, please reconnect it. If USB cable is broken, please give new one a try.
③ Reinstall iTunes.
④ Please log in your computer as Administrator account.
⑤ If problem persists, please contact our Support Team for further diagnosis.
Step 2:

Selection.

Do as following:
Click Add Content button
Choose files you want to add from computer
After clicking Add Content button, a window will pop out for you to add files from computer to your iOS device. If the files can be transferred, they will show as selectable. If not, the files will be greyed out.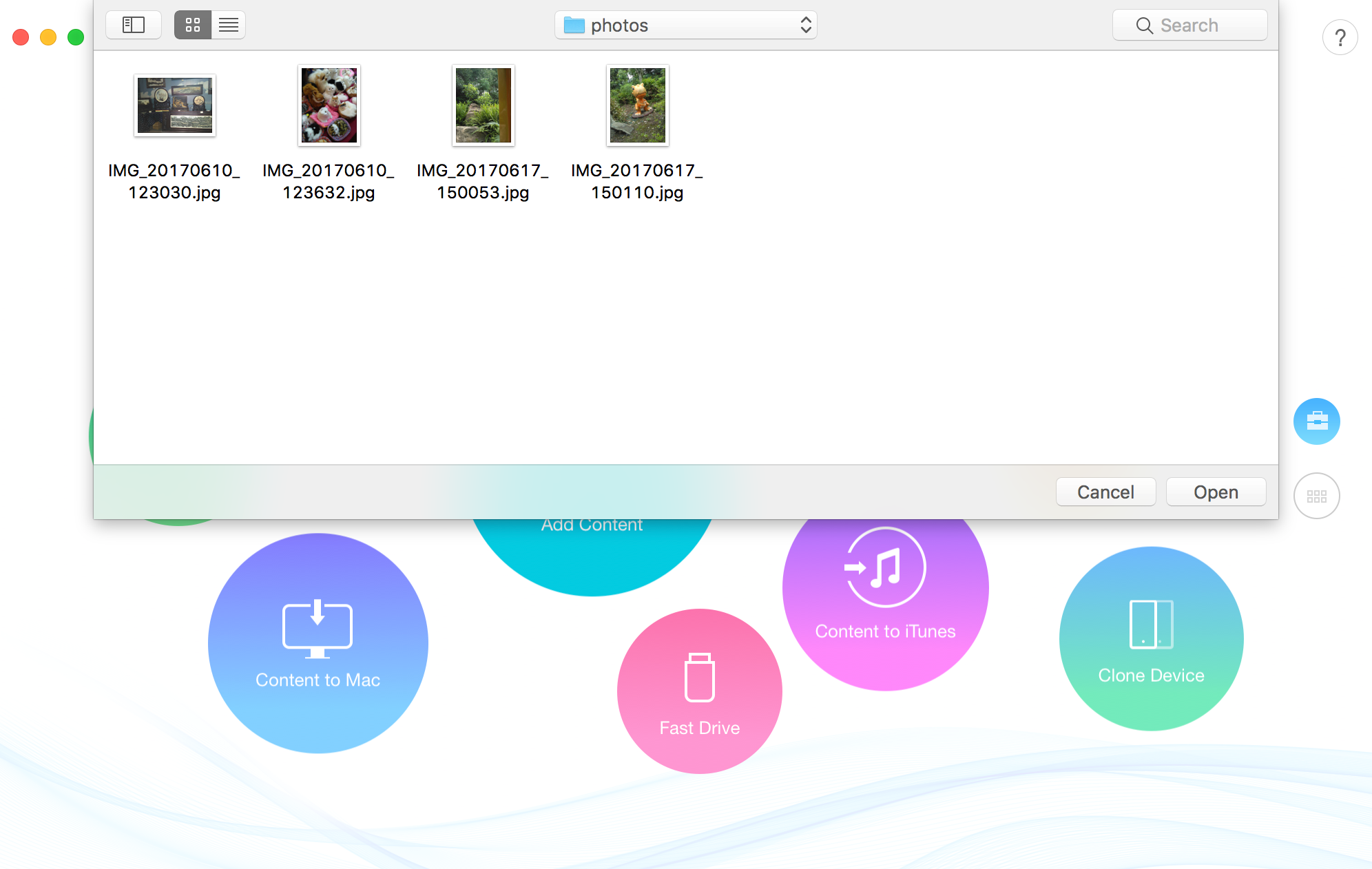 Step 3:

Transfer.

Do as following:
Click Open button
Wait for the transferring process
The time to transfer contents varies based on the size of your contents. Please keep patient. Meanwhile, given the importance of your data, please do not disconnect your iOS device before finishing transferring process.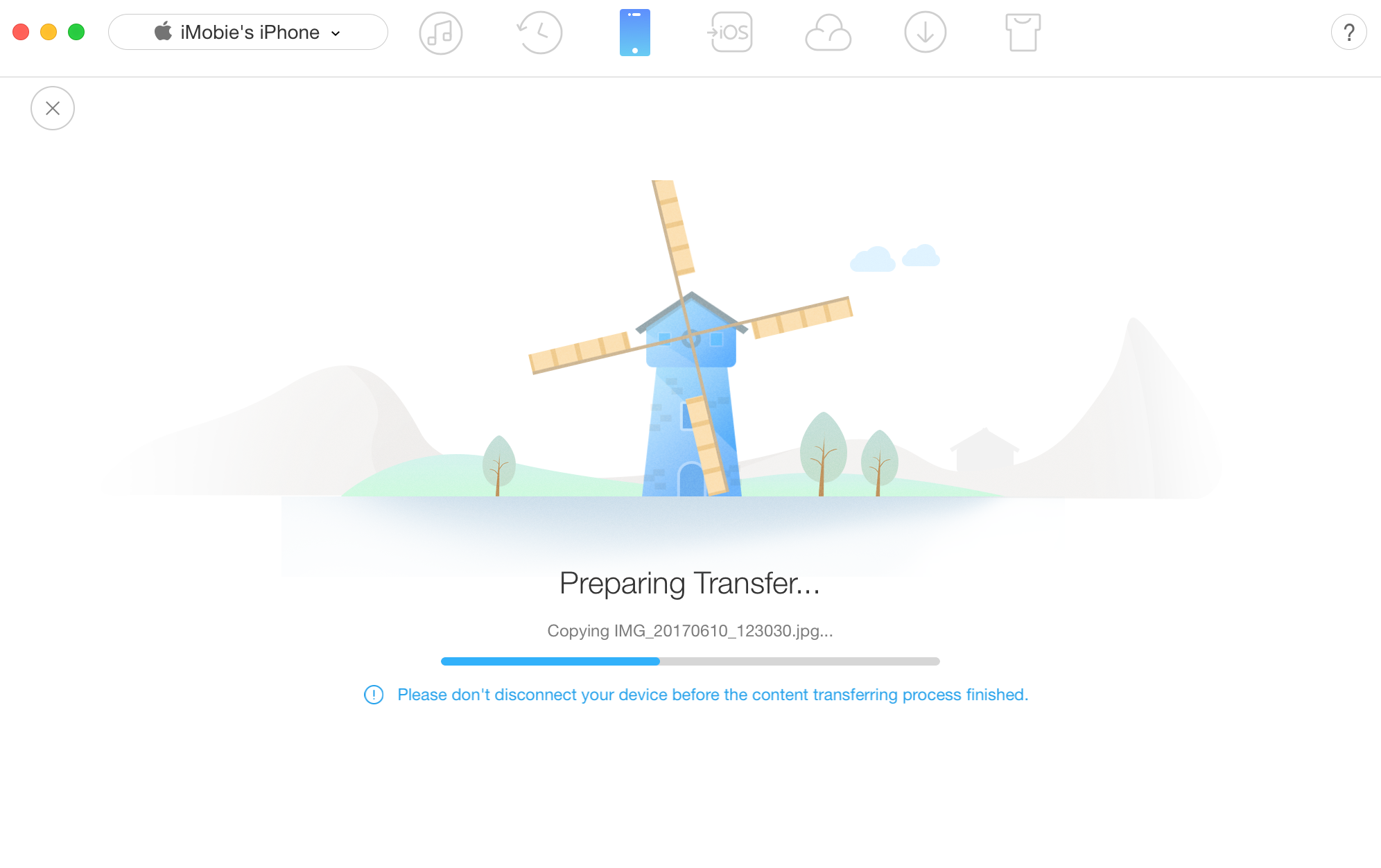 Once the transferring process is completed, you will see Transferring Completed Page. To locate files exported from computer, please click "view files". To go back to the previous page, please click "transfer more items".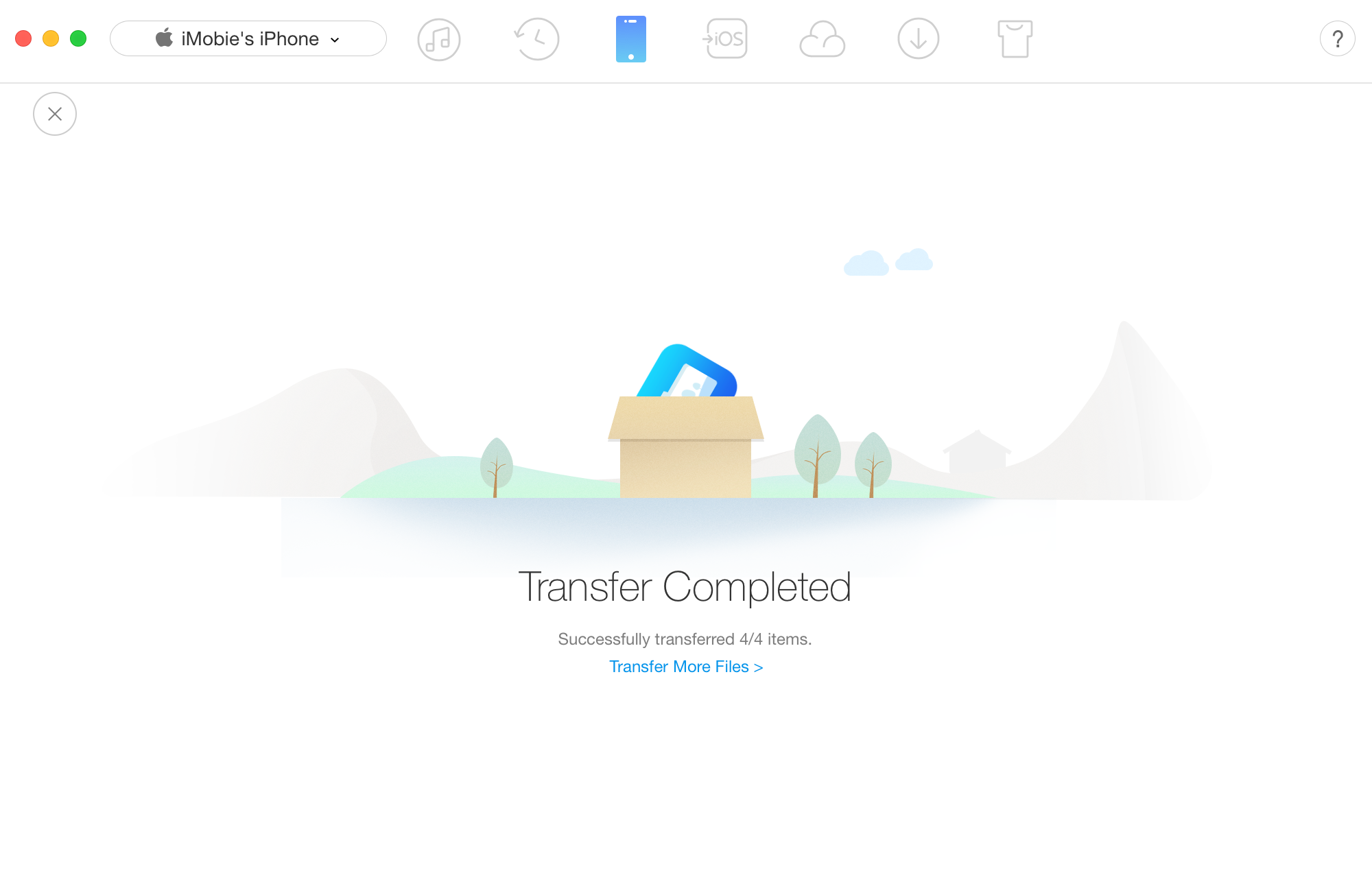 Ask for Help or Contribute to This Guide