Notes Management
With Notes you can write down important information, add attachments—like photos, web links, or maps—sketch ideas, and keep things organized, which is definitely useful and convenient. AnyTrans enables you to manage your notes effectively, including transferring notes from iOS device to computer, between iOS devices directly, deleting useless notes and even uploading your notes to iCloud. Please refer to the following guide to make good use of AnyTrans.
Step 1:

Preparations.

Do as following:
Open AnyTrans on your computer
Connect your iOS device to computer via the USB cable
By default, AnyTrans will detect your iOS device automatically. If you don't connect your iOS device to computer or your iOS device is not recognized, you will see "Connect your iPhone, iPad or iPod to start" on the interface.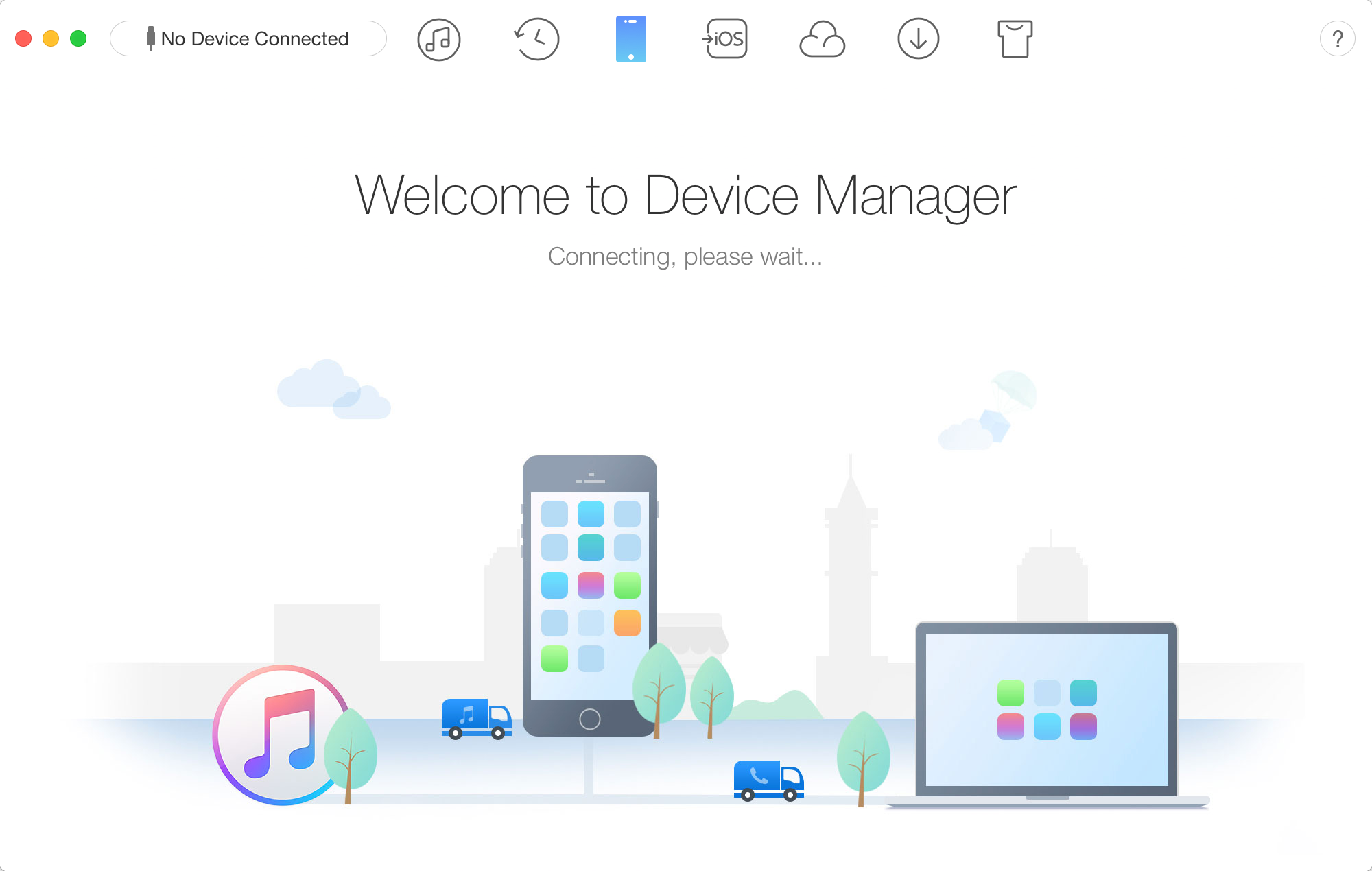 Once your iOS device is recognized, the interface below will display.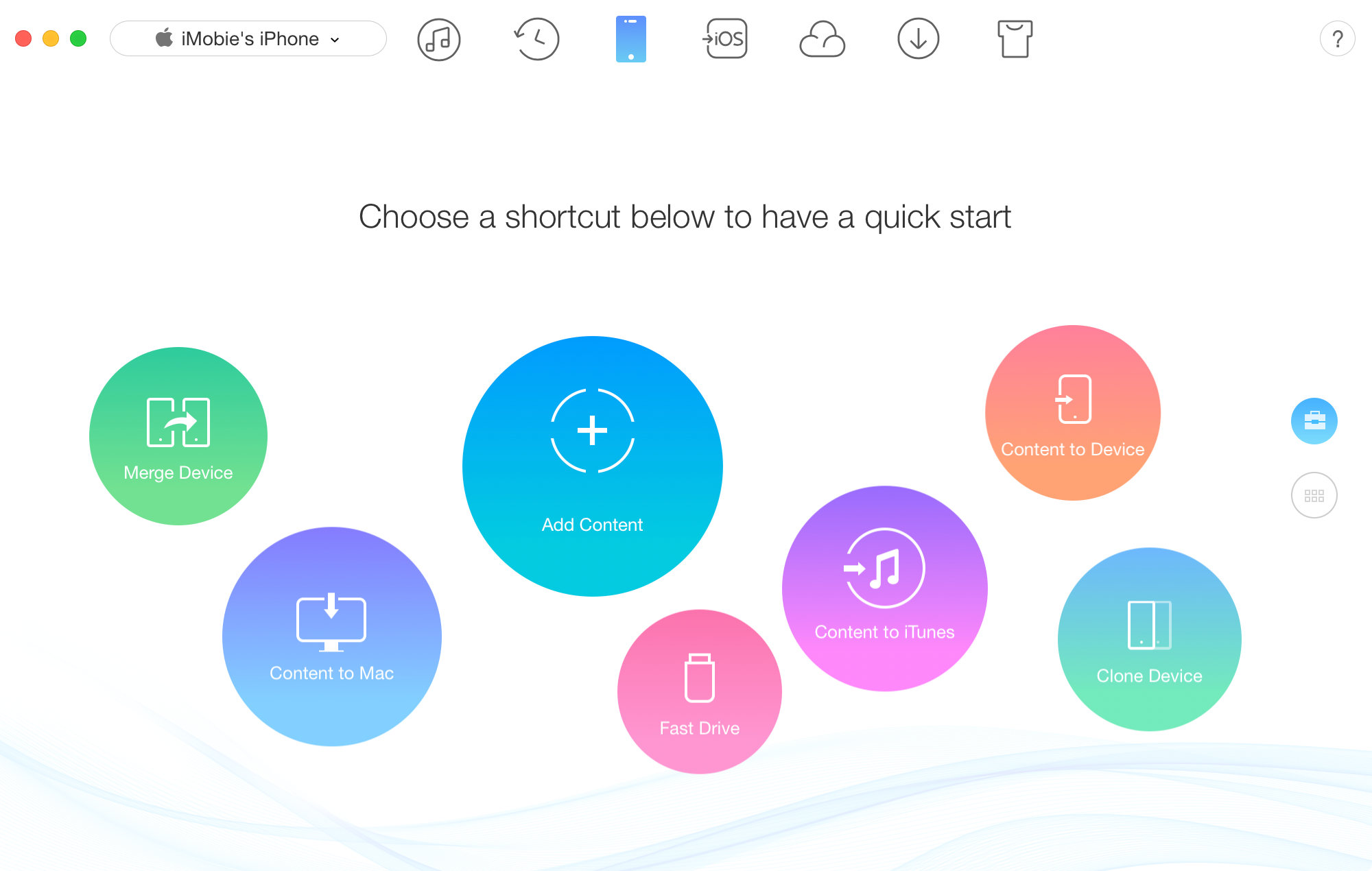 If AnyTrans fails to recognize your iOS device, you may try these troubleshooting steps to solve this problem.
Step 2:

Selection.

Do as following:
Click the button to manage files by category
Click Notes
After the loading process is completed, it will display the total number of notes on the upper right of the Notes icon. If it shows empty in the Notes icon, it indicates that there is no note in device.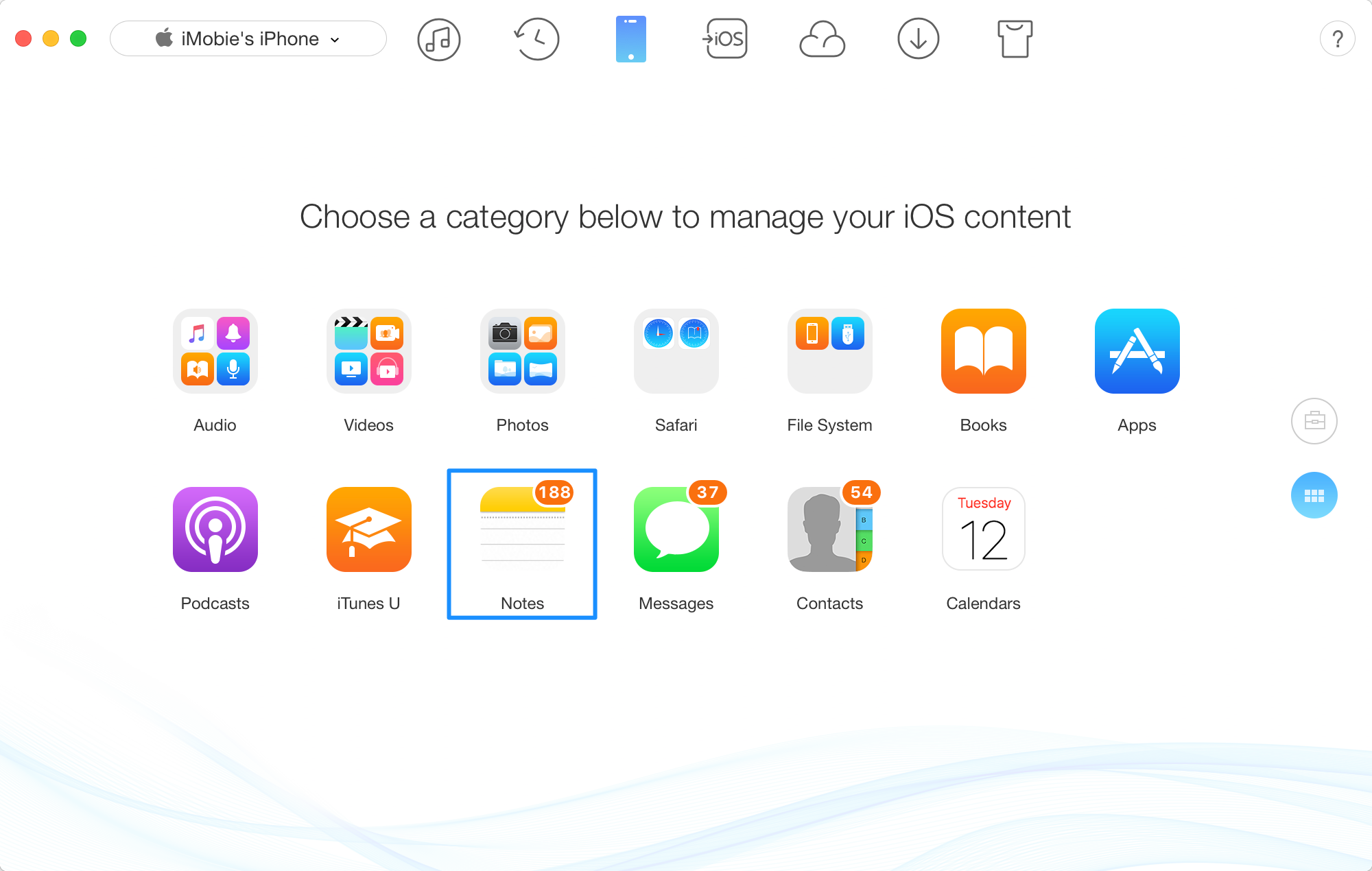 According to Apple principles, the third party software won't detect your notes with turning on iCloud connection. Thus, to manage your notes on iOS device, you need to turn off iCloud connection associated with notes on your device temporarily.
With iOS 11, the Notes icon will not be shown in the above interface. To transfer notes, please use 1-Click Transfer feature.
Step 3:

Transfer.

Do as following:
Choose the notes you want to transfer
Click button (To Computer)
Select the saved path on computer
For better management of notes, please click

button to set the output format of notes, the export path and backup path. Except for transferring notes to computer, you can also transfer notes to another iOS device by clicking

button. Or if you want to delete unwanted notes, please click

button. And if you want to add new notes, please click

button. By clicking

button, you are able to transfer notes to the iCloud. If AnyTrans does not load your notes correctly, please refresh the page by clicking

button.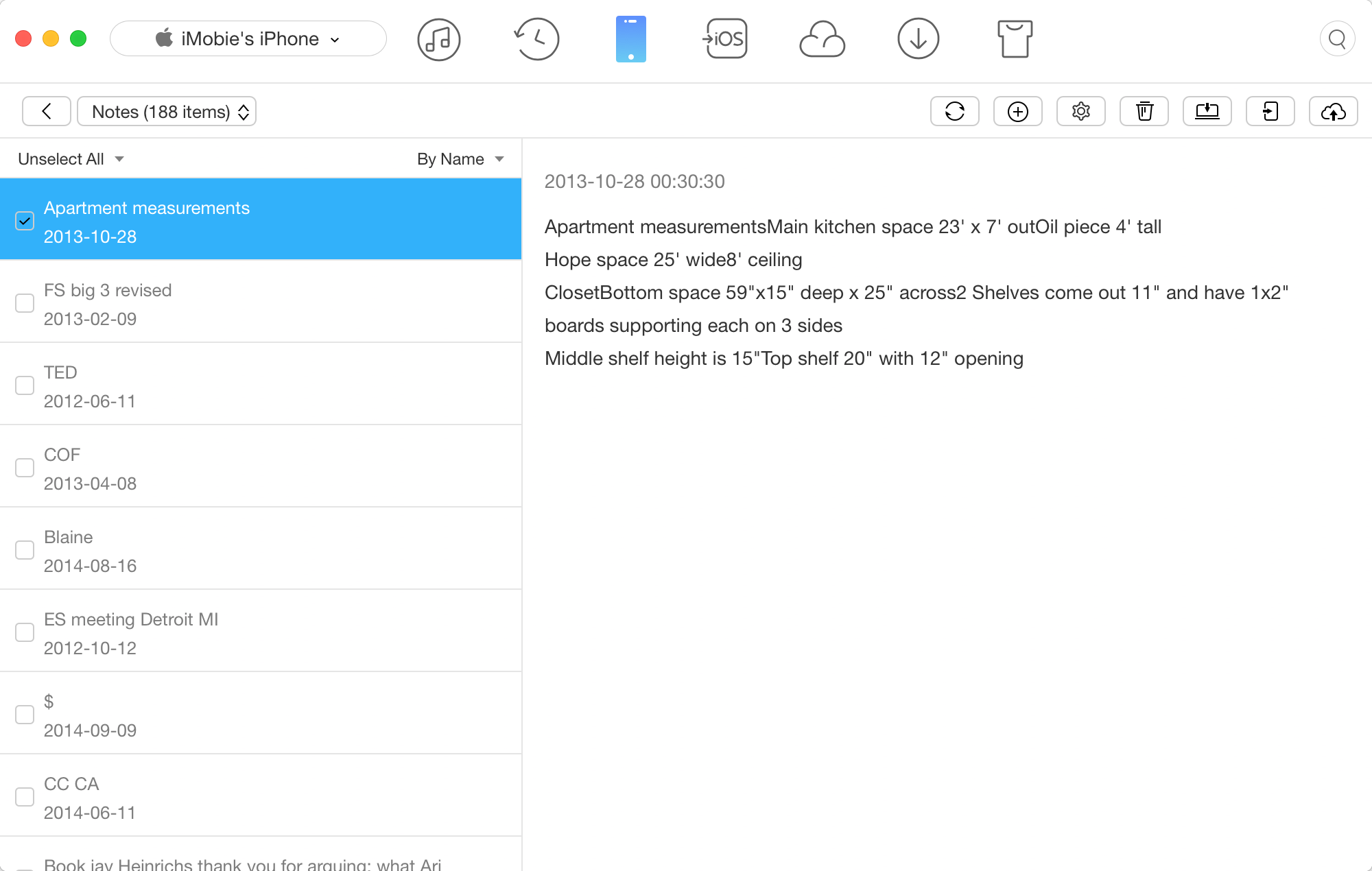 Once the transferring process is completed, you will see Transferring Completed Page. To locate notes exported on computer, please click "view files". To go back to the previous page, please click "transfer more items".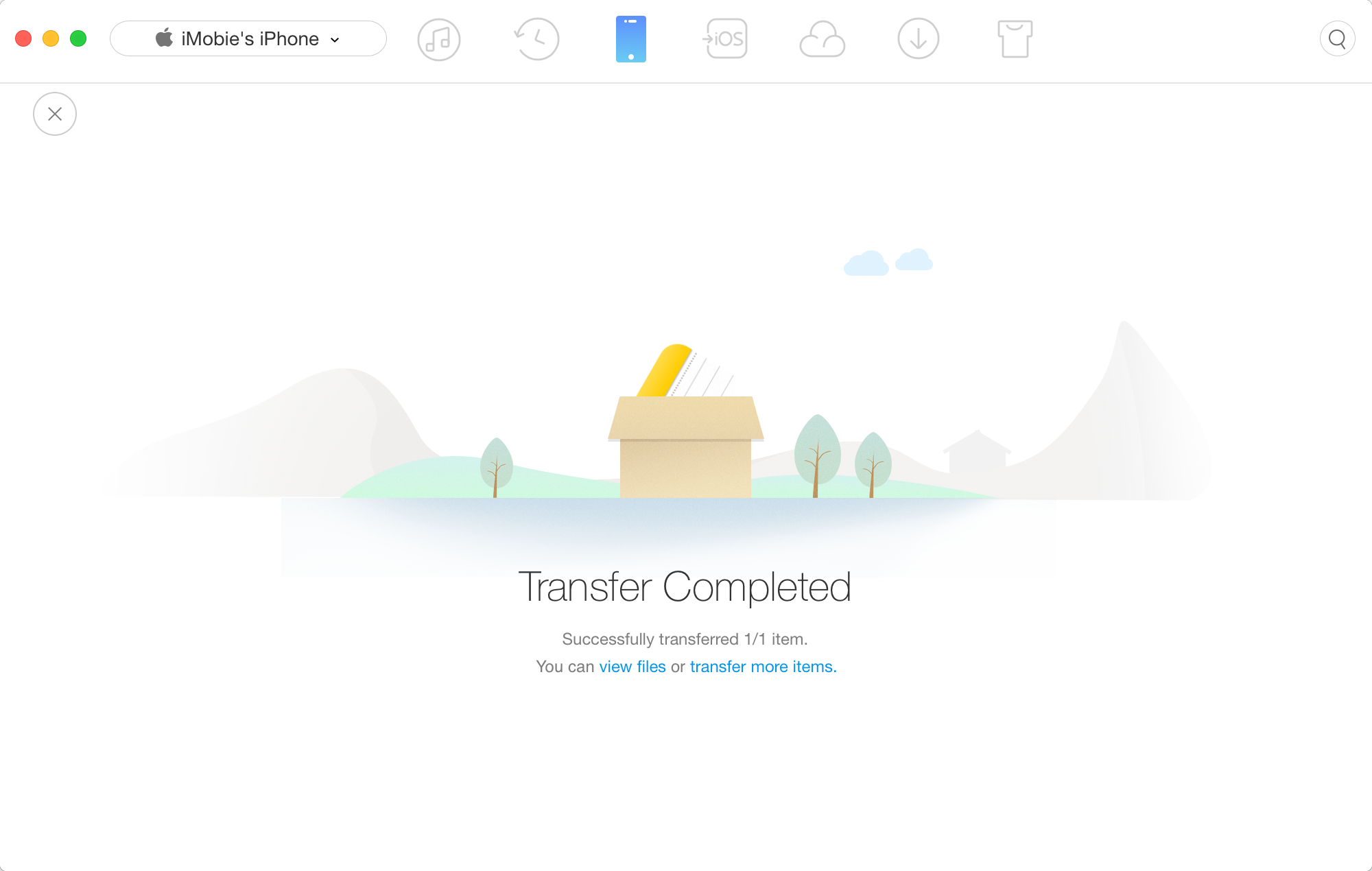 1. If you sign out your iCloud from device, the notes will not be kept on your device.
2. If you switch your iCloud on device to another one, iCloud notes from the new account will be downloaded to the device.
Ask for Help or Contribute to This Guide