Apps Management
It seems to be inevitable to lose your saved game progress, personal settings and high scores after you change to a new iOS device. But with AnyTrans, you can easily backup your app and app data to iTunes, to computer or transfer apps between iOS devices. Please refer to the following guide to make good use of AnyTrans.
Step 1:

Preparations.

Do as following:
Launch AnyTrans on your computer
Connect iOS device to computer with the USB cable
By default, AnyTrans will detect your iOS device automatically. If you don't connect your iOS device or your iOS device isn't recognized, you will see" Connect your iPhone, iPad or iPod to start" interface.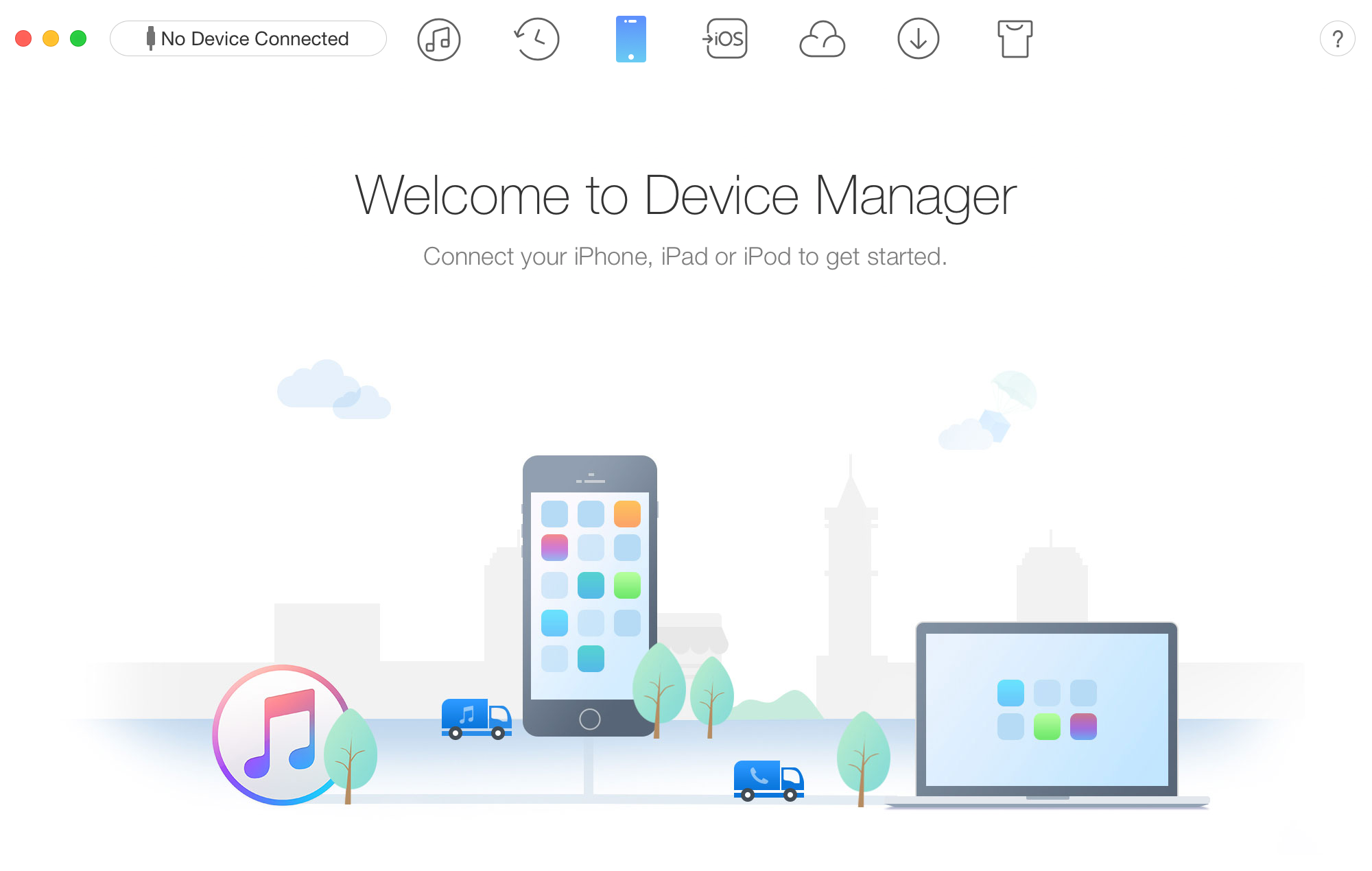 Once your iOS device is recognized, the interface below will display.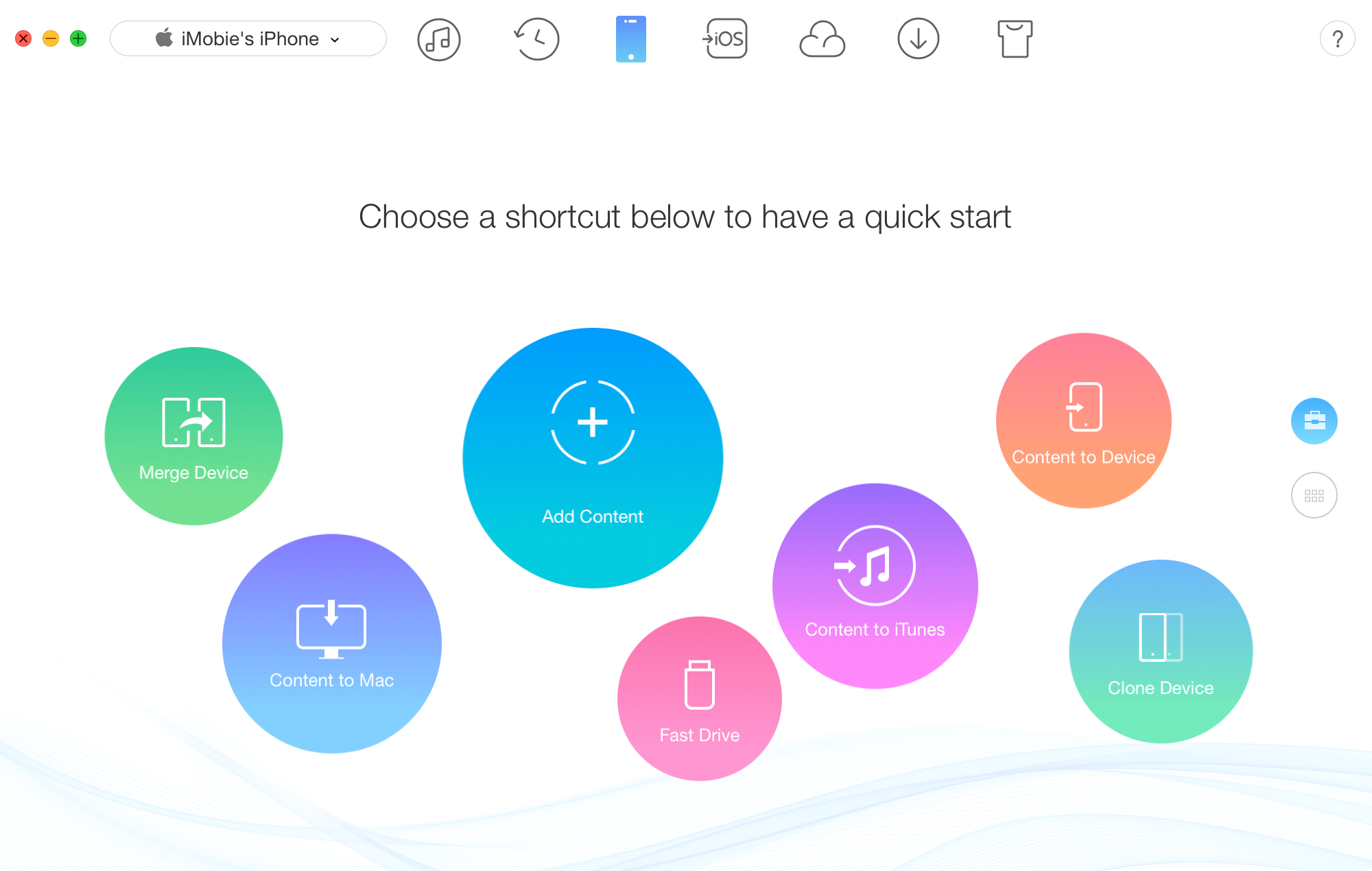 If AnyTrans fails to recognize your iOS device, you may try these troubleshooting steps to solve this problem.
Step 2:

Selection.

Do as following:
Click the button to manage files by category
Click the Apps option
After the loading process completes, it will display the total number of Apps on the upper right of the Apps icon. If t shows empty in Apps icon, it indicates that you don't have any app on your device.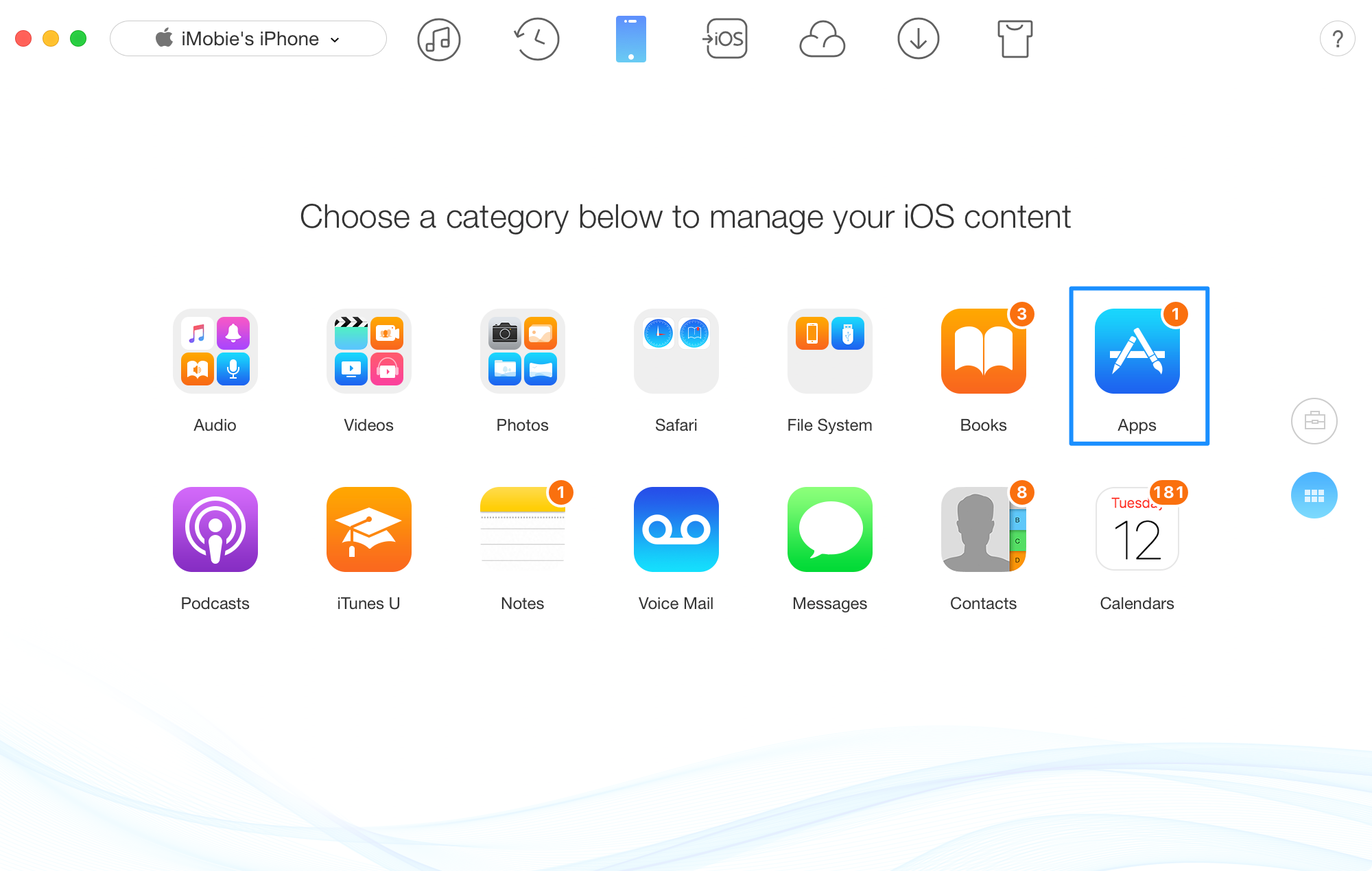 Step 3:

Transfer.

Do as following:
Choose the Apps you want to transfer
Click button (To Computer)
Select the saved path on computer
Except for transferring Apps to computer, you can also transfer Apps between iOS devices by clicking

button. To add Apps from computer to iOS device, you can click

button. By clicking

button, you can transfer Apps to iTunes. And if you want to delete unwanted Apps, please click

button. If AnyTrans does not load your Apps correctly, please refresh the page by clicking

button.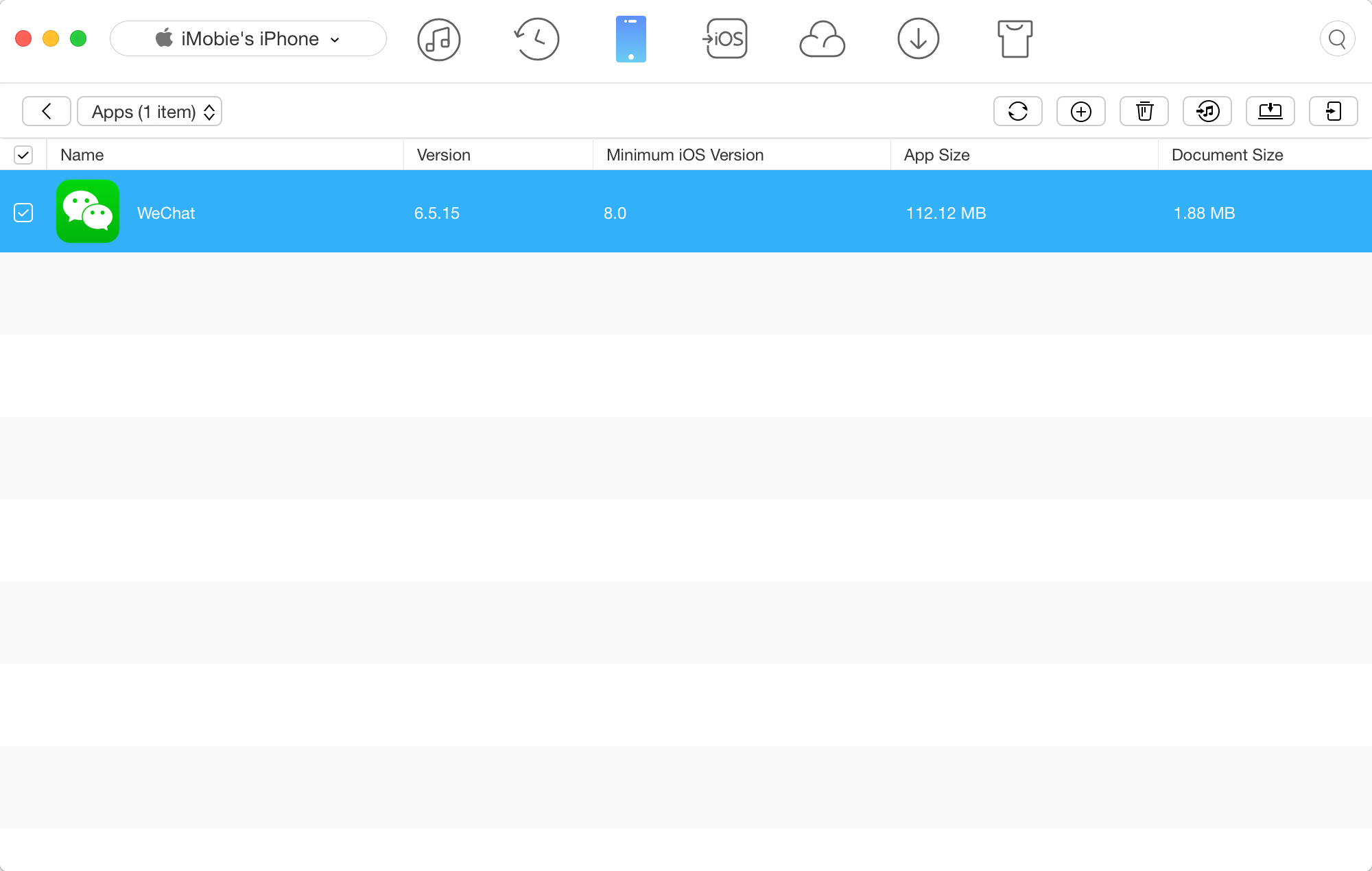 Apple blocks Apps access permission for iOS version 8.3 or higher because of security issue. Thus, AnyTrans is unable to manage Apps on iOS devices with iOS 8.3 or higher currently.
Once the transferring process is completed, you will see Transferring Complete Page. To locate Apps exported on computer, please click "view files". To go back to previous page, please click "transfer more items" button.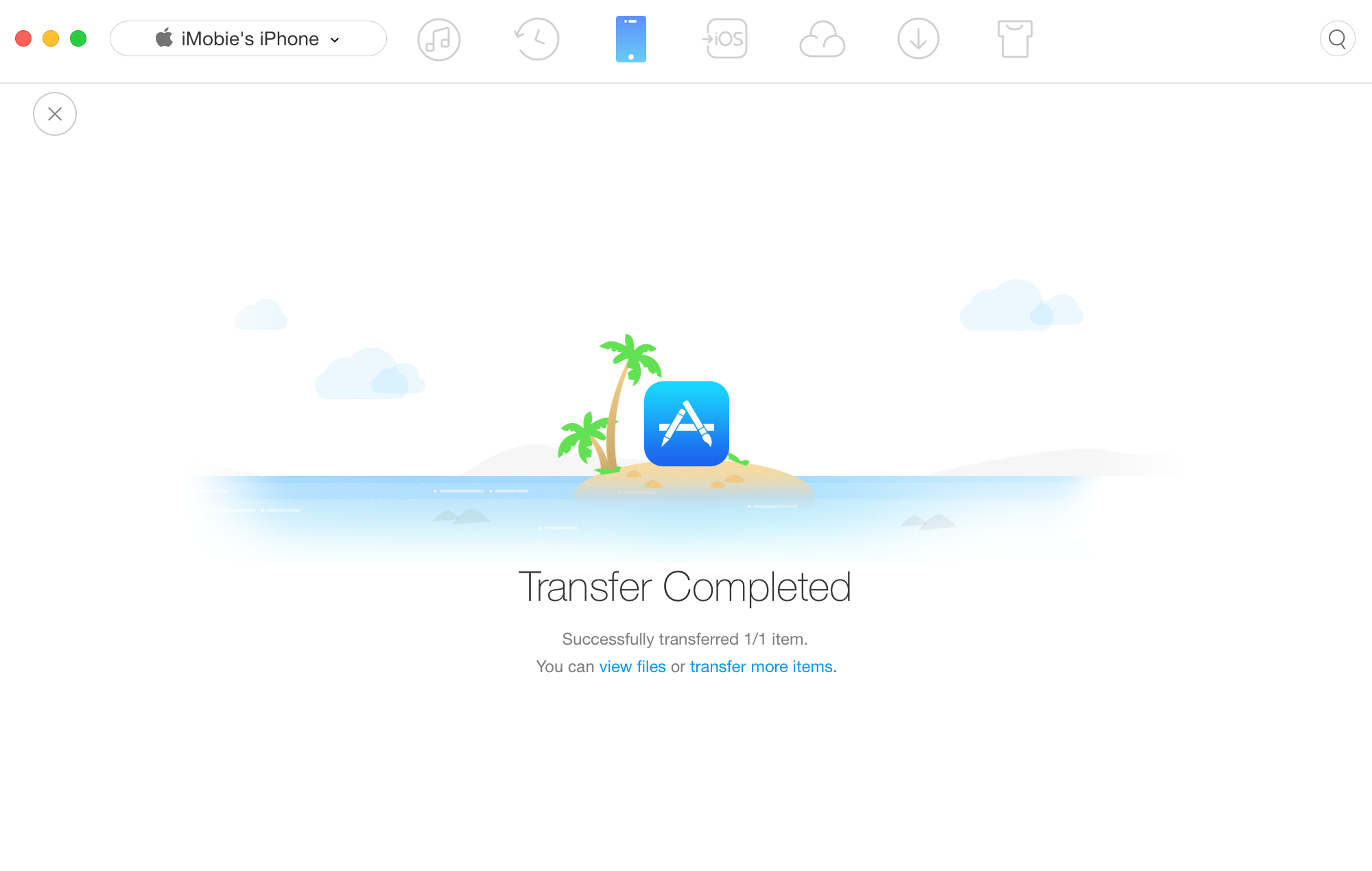 Ask for Help or Contribute to This Guide