I noticed today that all my photos disappeared from my android. My camera folder has disappeared from my gallery. Has anyone else had this happened? If I take a pic now. A new folder is created and only those newly taken pics are there. Please Help!
Gallery pictures missing could be disastrous and desperate. But it does happen in our daily life. Normally photos disappearing is caused by many factors, such as OS upgrading, mistakenly deleting, phone jailbreak, etc. However, no matter what kind of reason you have, these photos can be got back. But how?
Just with the Android phone, it is impossible to recover disappeared photos. We need draw support from some mobile data recovery software. In this post we introduce PhoneRescue for Android to help you with the problem of all my photos disappeared from my Android.
The Tool to Recover Disappeared Photos
PhoneRescue is designed for retrieving any kind of mobile data from Android and iOS devices, without effort. With PhoneRescue for Android, these following features ensure that you can definitely get missing pictures back,
1. PhoneRescue for Android is equipped with industry-leading scanning technology, which aims at finding missing photos from Android in minutes;
2. Not just finding them, it also supports quickly and easily recovering these disappeared photos to computer (PC/Mac);
3. Besides photos, many other important Android data and files are also on its recovering list, such as contacts, messages, music, videos, etc.
4. PhoneRescue assures you the 100% Money-Back policy, if it fails getting back what you want. So why not download and try it now?
Solve "All My Photos Disappeared from My Android" with PhoneRescue
Step 1. Run PhoneRescue for Android on your computer (PC/Mac) > Connect Android phone to computer > Check Photos box at its homepage > Click the arrow button to scan your device.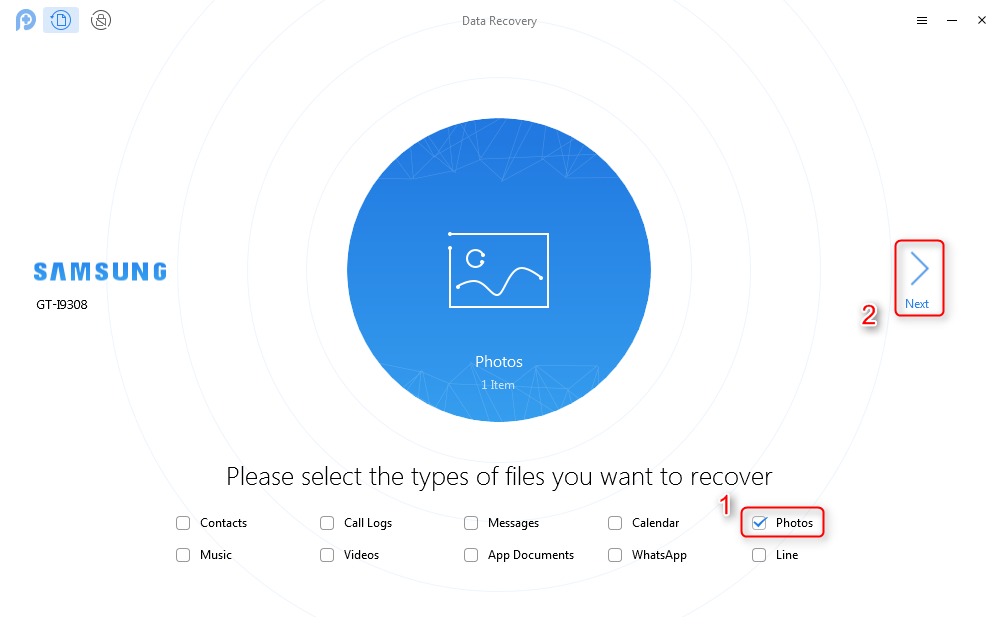 All My Photos Disappeared from My Android – Step 1
Step 2. After scanning, all missing pictures from Android phone will be displayed > Choose those photos you plan to recover > Click the To Computer button at the right corner to download them to your PC/Mac.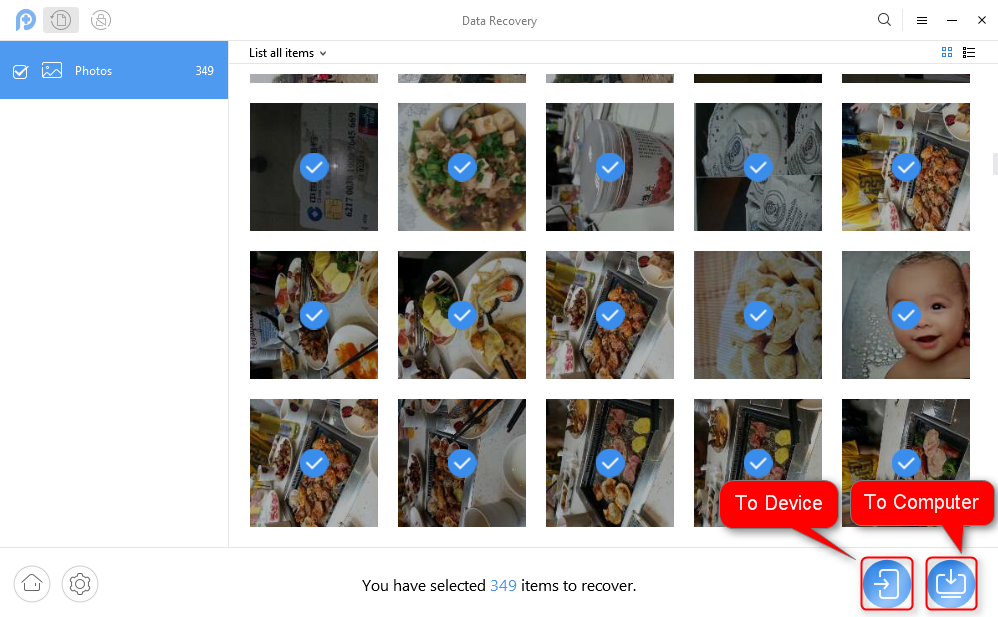 All My Photos Disappeared from My Android – Step 2
The Bottom Line
As you can see, the problem of all my photos disappeared from my Android gets done within just 2 steps, with this application PhoneRescue. Why not download it right now and get your pictures back in several minutes?