How to Export iMessages from iPhone Easily
Summary
Wondering an easy way to export iMessages from iPhone? Now you can find a fast solution to download iMessages from your iPhone to computer.
Give a try on AnyTrans on your computer to export your iMessages. Now read on this guide to know how to export iMessages from iPhone.
Q: "I am looking to export a long list of iMessages from my iPhone to my computer to be saved for later viewing. I am wondering if anyone knows how, or has had any experience of successfully doing so. Any pointers, or even just how to do it would be great!"
-- A User from Apple Support Communities
Keeping important info like your iMessages on your handy iPhone is never without risk. Our iPhone data can get lost due to various reasons, such as, accidental delete, failed iOS update, jailbreak, etc. Exporting your iMessages from iPhone to computer is an idea way to safely keep your precious conversations. So the problem is how to achieve that?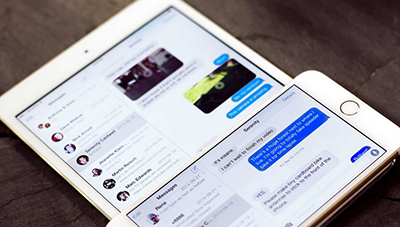 Image Credit: imore.com
We write this guide to help you easily download iMessages from iPhone. Now keep reading to figure out how to make it.
Tools We Will Use
The iPhone with iMessages you want to export;
An iPhone USB cable;
A Mac or Windows computer
An iPhone Data Transfer Tool, AnyTrans.
AnyTrans, is an all-around & easy-to-use iOS data transfer and management tool. It helps you transfer almost every piece of your iPhone content to computer, to iTunes, and to another iDevice. All of your iPhone messages (Text/iMessages), contacts, notes, calendar, photos, videos, movies and more are supported by AnyTrans. Moreover, it allows you to export iMessages to html, txt or pdf format on your PC/Mac computer.
Related Reading: How to Export Text Messages to PDF >
Export iMessages from iPhone with AnyTrans
There are two versions of AnyTrans for you: Windows & Mac. Download and install the one that best suits you.
1. Open AnyTrans on your computer, and connect the iPhone with iMessages you want to export to your computer.
2. Scroll down on the homepage of AnyTrans, click on Messages tab.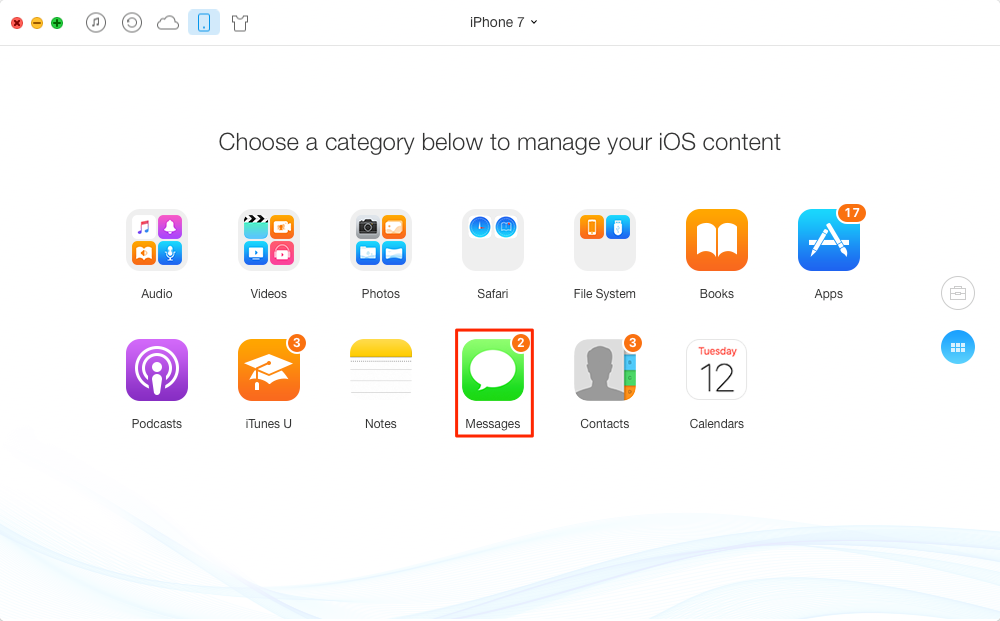 Export iMesage from iPhone with AnyTrans
3. Now you can view all the text messages and iMessages on your iPhone, choose the conversation you want to export to your computer, and click the To Computer button on the right hand corner.
Export iMesage from iPhone with AnyTrans
The Bottom Line
As you can see that AnyTrans manages to export your iMessages from iPhone in three simple steps. Why not give a shot on it now? Please let us know if you have any questions on this guide or AnyTrans.
More Related Articles You May Like
Share Your Thoughts With Us