How to Fix iCloud Photo Library Cannot Download Photo
Summary
How to fix iCloud photo library cannot download photo issue? This post will sum up several tips to help you tackle this problem easily.
Get this amazing iCloud backup extractor – AnyTrans for iOS to download and view your iCloud photos, videos, contacts, messages, calendar, and notes easily.
"I have experienced the 'error downloading try again later message' of my iCloud photos, it has been quite awhile since I could access full resolution photos only the get blurry photos. Had know idea what was going on or how to fix the issue"
— from An Apple User
iCloud is always a good way to share and view the precious photos, and many people have the habit to backup their photos with iCloud. However, it seems that lots of people have met the same problem that an error occurred when they are trying to download photos from iCloud photo library. If you are one of them and don't know what to do with it. Just read this post and try the following tips to troubleshoot.
How to Fix Error Downloading Photos from iCloud Photo library
Method 1. Check the iPhone storage space. If people had the same problem, well, the first thing they should do is to: Go to Settings > Storage & iCloud Usage to check if the iPhone storage was full. Sometimes, the cause is as obvious as it is ignored.
Method 2. Sign out/in iCloud account. If there is no problem with the iPhone's storage space, then you can try signing out of your iCloud account and waiting sometime to sign back in.
Method 3. Try restarting your device. Quit all the running applications on your device first, then restart it.
Method 4. Reset the device. If none of the above methods works, the last thing you could try is to reset your iPhone into its original/factory settings and then restore from iCloud backup. But make sure you have backed up your device before doing this.
Also Read: How to View Backed Up Photos in iCloud >

Method 5. An Alternative Way to Download Photos from iCloud Photo Library
The last but easiest solution to error downloading photos from iCloud photo library is choosing another tool to get the job done. AnyTrans for iOS is just the application fixing this problem.
Different but better than iCloud downloading, with AnyTrans for iOS, you can easily and view your various iCloud files: photos, videos, contacts, messages, notes, calendar etc. within few clicks. And you can also download iCloud photos to computer or transfer them among different iCloud accounts with no effort.
So why not download it now, before we get started with how to download photos from iCloud photo library with it?
Step 1. Run AnyTrans for iOS on your computer > Click iCloud tab > And then log in with your Apple ID and password.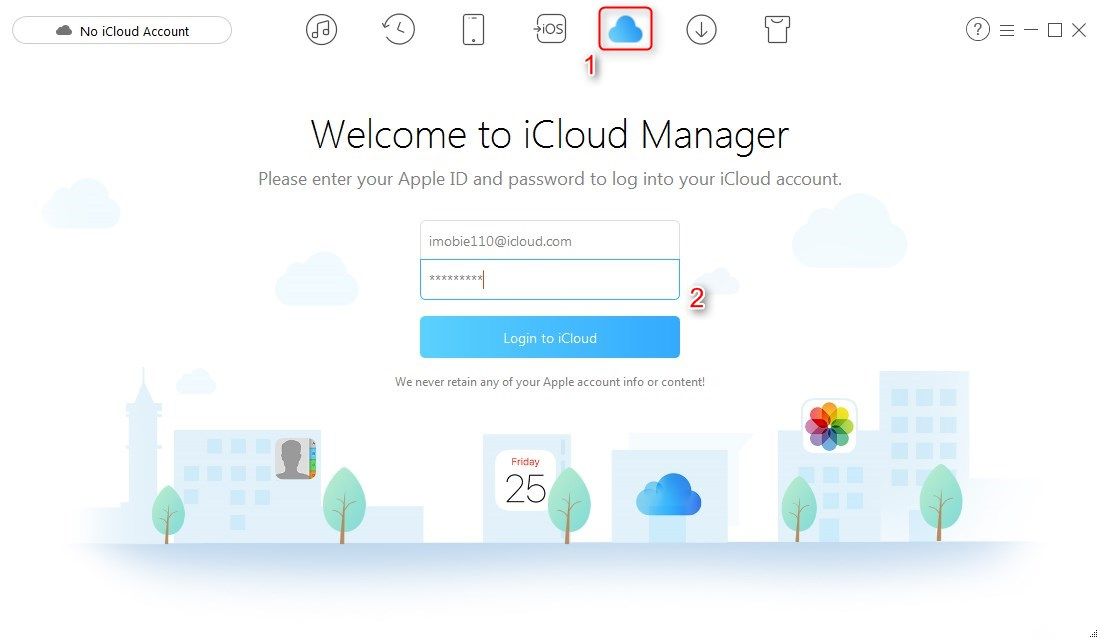 How to Download Photos from iCloud Photo Library – Step 1
Step 2. Select Photos.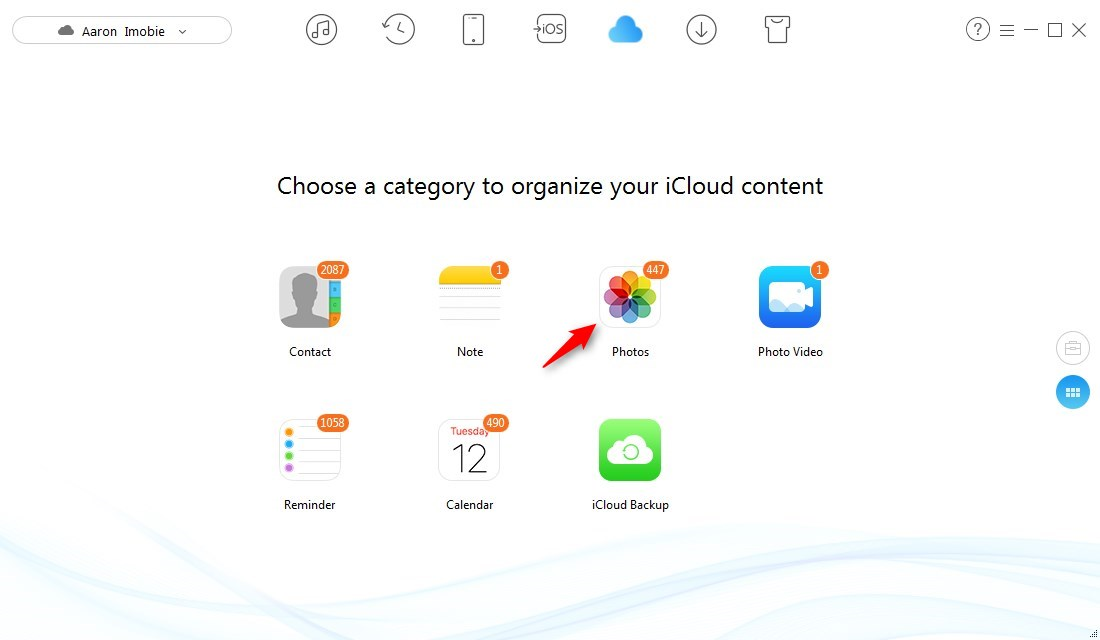 How to Download Photos from iCloud Photo Library – Step 2
Step 3. View all the photos synced to iCloud sever, and you also can export them to computer by clicking Send To/PC/Mac button.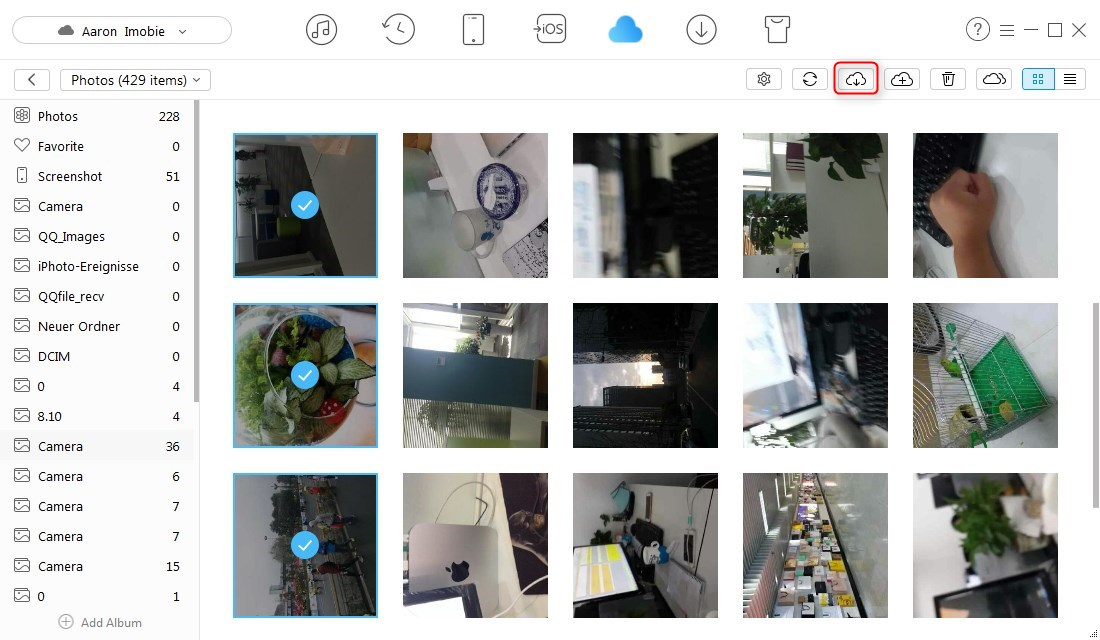 How to Download Photos from iCloud Photo Library – Step 3
The Bottom Line
Hope one of these tips can help you fix 'there was an error downloading this photo from your iCloud library' problem successfully. And if you want to view and download the iCloud photo easier, don't forget to try AnyTrans for iOS.
Share Your Thoughts With Us