Top 6 iCloud Alternatives for Backing up iPhone iPad iPod touch
Summary
Are you running out of iCloud free storage and want to look for some iCloud alternatives to backup your iOS devices? Read this post to check some top best alternatives to iCloud and choose your favorite one.
Download this iCloud backup extractor to access your secret iPhone/iPad backup and get something old but useful/interesting/important.
We know, in October 2011 Apple Inc released iCloud to replace MobileMe and offer better sync and backup service for Apple users. With iCloud, Apple users can backup and restore their devices anytime anywhere only if they can get access to Wi-Fi network. However, there are also a part of Apple users who don't like to use this iCloud service.
Reasons why these people don't like iCloud
– iCloud free storages is limited
– Security problem of iCloud service
– Slow speed to backup/restore iDevice
– Can't preview data on backup
– Can't restore only specific data from backup
With the problems above, some people try to find iCloud alternative to reduce iCloud storage pressure and backup their devices. Therefore, in this post, we list six iCloud alternatives with their price lists and reviews for all Apple users. Now let's check the list below.
Related Reading: Top 5 iPhone Backup Extractor Tools
Top 6 iCloud Alternatives for Backing up iOS Devices
Let's get started!
1. Google Drive for iOS – 15 GB free storage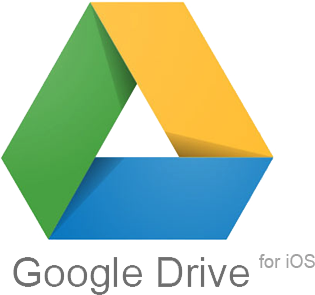 iCloud Alternative – iCloud Drive
After installing Google Drive app on your iPhone iPad or iPod touch from iTunes store, you can back up your files, such as videos, photos and documents on your iOS devices, and get them anytime you want them.
1) Supported types of files
Google documents, spreadsheets, presentations and drawing; Microsoft office files, PDF/TXT, photos and movies (MOV, AVI, MP4).
2) Price and Storage of Google Drive
Basic: Enjoy up to 15G free storage space
$1.99 per month to enjoy 100 GB
$9.99 per month to enjoy 1 TB
$99.99 per month to enjoy 10 TB
$199.99 per month to enjoy 20 TB
$299.99 per month to enjoy 30 TB
2. Dropbox – 2GB to 16 GB free storage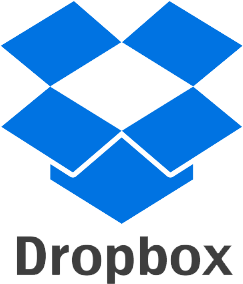 iCloud Alternative – Dropbox
Dropbox enables users to create a special Dropbox folder on their computer, and the Dropbox folder will synchronize to any mobile device installed with Dropbox so that you can access to the same folder with same contents anytime anywhere.
1) Dropbox supported file types
Documents files (doc, docx, ppt, pptx, pps, ppsx, html, txt etc);
Pictures (jpg, png, gif, jpeg, psd, etc);
Videos (3gp, wmv, mp4, mov, avi, flv etc).
2) Dropbox storage and price.
Basic: Free to enjoy 2 G storage space, but you can earn additional space (up to 16 G) by referring friends to Dropbox.
$9.99 per month or $99.00 every year to enjoy 100 G
$19.99 per month or $199.00 every year to enjoy 200 G
49.99 per month or $ 499.00 every year to enjoy 500 G
Note: We just focus on the personal storage service provided by Dropbox in this post, but it also offers storage service for business.
If you want to also sync your beautiful songs from computer to mobile devices, and enjoy them anytime anywhere. You can't miss the next iCloud alternatives – Google Drive.
3. Box for iPhone iPad and iPod touch – 10 GB of free storage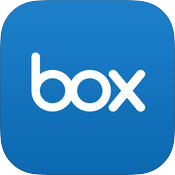 Alternative to iCloud – Box
Box is one good application for all iOS devices users to backup their docs, photos, and videos in the cloud. You can also access and share these files anytime, anywhere by using this service. It supports 100+ file types, including PDF, Word, Excel, All, PSD etc.
1) Dropbox storage and price (Personal Plans).
Free – 10 GB storage and 250 MB max file size.
$11.50 per month for 100 GB storage and 5 GB max file size.
4. OneDrive – 15GB for free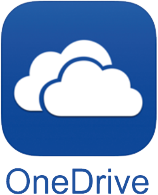 iCloud Alternative – MediaFire
OneDrive is one nice cloud service developed by Microsoft Inc. After downloading OneDrive for iOS to your iPhone, iPad or iPod touch, you can view, upload and share photos, videos and documents on the cloud server anytime and anywhere.
Basic One Drive Free Storage is 15 GB.
$1.99 per month for 100 GB
$3.99 per month for 200 GB
$6.99 per month for 1 TB
5. MediaFire – 10 GB for Free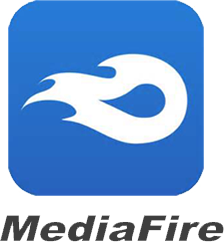 iCloud Alternative – MediaFire
Mediafire allows you automatically backup you photos and videos on your iOS devices, access your documents, media and photos on MediaFire cloud online, and share cloud files via email, Facebook, twitter etc.
1) Storage and Price of MediaFire
Basic Free Storage of MediaFire is 10 GB.
Pro: $4.49 per month for 1TB (1000 GB)
Business: $49.99 per month for 100TB
6. Amazon Cloud Drive – 3 months free trial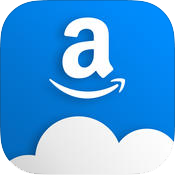 Amazon Cloud Drive
Amazon Cloud Drive for iOS lets you backup your photos, videos, music, and documents on your iOS devices, and share files and folders on its cloud server. Furthermore, you can also use it to play videos and music or preview the documents stored on server.
1) Storage and Price of Amazon Cloud Drive
$11.99 per year for unlimited photos and 5 GB for non-photo files
$59.99 per year for unlimited everything
Some Other iCloud Alternatives
Although some iCloud alternatives, such as Copy, Spideroak and Just cloud, do not fair well in backing up iPhone/iPad, you can also use them to backup your data on your computer to cloud online, and access/share these data by using their iOS apps on your devices.
Don't Miss: iTunes Alternatives for Syncing and Managing iPhone/iPad/iPod touch >
Conclusion
Backing up your iPhone/iPad is important, especially when you do some big changes on your device, such as updating to iOS 9. Hope you you can find your loved one among the above iCloud alternatives.
No matter what you will choose, the ultimate objective is the only one, to backup your device so that you can retrieve deleted or lost data and files. What if some tool can help you recover deleted or lost files from iPhone iPad directly without any backup? Absolutely, you shouldn't miss it. Why not visit this page and know more about it?
More about iCloud or iTunes:
Share Your Thoughts With Us