Summary
This post tells you some basic tips to fix the problem that your iPhone won't restore from iTunes after updating to iOS 11. Now let's check them one by one.

by Tom Follow @iMobie_Inc
PhoneRescue® for iOS – Best iPhone Data Recovery
Download PhoneRescue for iOS to view data on your backups and extract data from backup to your computer if your iPhone won't restore from iTunes backup.

Free Download
Question: "After updating to iOS 11, my iPhone 7 won't restore from the iTunes backup that I created last week and stuck in the recovery mode, what can I do to fix this issue?"
You may drop into this iPhone restore error after updating to iOS 11: When you try to restore from iTunes backup on your computer. You may have got a messages saying, "An unknown error occurred" or after connecting your iPhone to iTunes, you cannot find an iPhone icon on iTunes interface. No matter what situation you are in, now follow the basic tips below and try them to fix the error.
Don't Miss: How to Fix "iPhone iPad Data Lost/Disappeared" After iOS 11 Update >
Tips to Fix this iPhone Restore Problem After Updating to iOS 11
Tip 1. Restart computer, iTunes and iPhone.
You may know how to restart computer, iTunes and iPhone. And if possible, you can have a Force Restart your iPhone: just press and hold the Sleep/Wake and Home buttons for at least 10 seconds until the Apple logo disappears.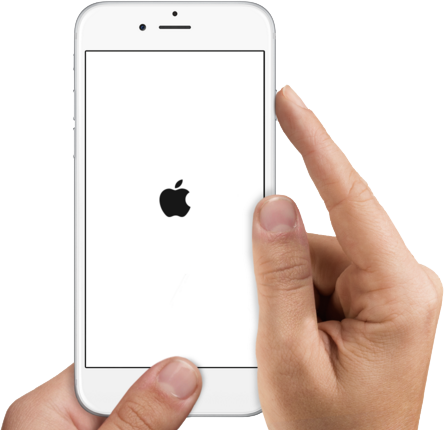 Fix iPhone Won't Restore – Force Restart iPhone
Tip 2. Make sure your iPhone has trusted your computer.
If it is the first time you connect your iPhone to computer, you should make your computer be trusted by your iPhone. After connecting, just unlock your iPhone and tap "Trust".
Tip 3. Check USB cable and Wi-Fi connection
Sometimes the reason why your iPhone cannot be recognized by your iTunes is that your cable is damaged or you forget to turn on Wi-Fi. And if it is because of the USB cable, you can change another one to have a try to fix the error.
You May Like:iTunes Cannot Recognize iPhone – How to Fix
Tip 4. Install the latest iTunes update.
Make sure you have installed the latest version of iTunes on your computer. Sometimes the old iTunes isn't compatible with your new iPhone 6/6s. So just go to update your iTunes to be the newest after going to Apple iTunes download page or iTunes menu bar.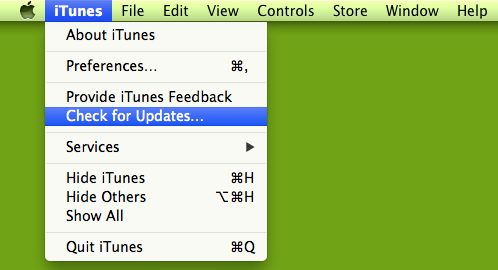 Fix iPhone Won't Restore – Update iTunes
Tip 5. Try again and again or contact Apple Support.
There are some other reasons why iPhone cannot restore from iTuens, such as your backup is corrupted or too large. So you should try again. And after trying all methods, and still got some unknown error, such as error 53, you can contact Apple Support for help. And there are some fixes of unknown errors you can refer to.
Also Read: How to Fix Can't Restore iPhone Because Forgot Backup Password >
The Bottom Line
Have you used the tips above to fix the iPhone won't restore after updating to iOS 11 problem? Just share your opinion at the common section below, no matter it is a problem or a solution. And if you just want to extract some lost/deleted data on iTunes backup, you can use our professional tool – PhoneRescue for iOS to easily make it. Download PhoneRescue for iOS here >>
More iOS 11 Upgrade Related Articles: