How to Fix iTunes Error 4013
Summary
Encounter iTunes error 4013 when you upgrade or restore your iPhone, iPad or iPod? This article provides you solutions.
Get this powerful iOS data manager to manage your iOS data with great ease after figuring out how to fix iTunes error 4013.
Question: I was trying to upgrade my iPhone via iTunes, but a message popped out saying " iPhone can't be restored. An unknown error occured (4013)." What is error 4013 and how can I fix it?
A User from Apple Discussion
If your iOS device disconnects during the update, restore or if iTunes couldn't tell the device to restore, you are likely to encounter iTunes errors and iTunes error 4013 is just one of them. iTunes error 4013 usually occurs when you try to restore or upgrade your iDevices. Errors of this kind are big headaches, however there are solutions for it. Here in this post, we will tell you how to fix iTunes 4013 error.
You May Like: How to Fix iTunes Error 17 >
How to Fix iTunes Error 4013
Before Start:
1.Check the Wi-Fi connection. If the Wi-Fi connection is not good, the update process may get disconnected. Try to connect your computer and iOS device to Wi-Fi later or connect your computer and iOS device to another network.
2. Check the USB cable. Try if the cable works well, if not, please use another cable.
3. Check your iOS device storage and battery. Please make sure that your iOS device is not low on battery and there is enough space for new iOS system.
If all is ready, please follow the instructions below.
Step 1. Download the latest version of iTunes.
Step 2. Restart your iDevice. For iOS 10 and higher, please press both the Sleep/Wake and Volume Down buttons for more than 10 seconds, for iOS 10 earlier, hold the Sleep/Wake and Home buttons for more than 10 seconds then your iDevice would restart itself.
Step 3. Connect your iDevice to your computer and launch iTunes. Click Update to reinstall iOS system.
Note: If problem persists, check for updates to computer or try to restore your iDevice on another computer.
Bonus Tip: How to Easily Manage iOS Data
iCloud is a bridge among all iOS devices and Mac computers, keeping all content on all your Apple products synced, but have you wondered if there is a bridge among iOS devices, computers, iCloud and iTunes capable of transferring your iOS data among those four places without any barriers? Frankly, there is such a bridge - AnyTrans.
What's Special in AnyTrans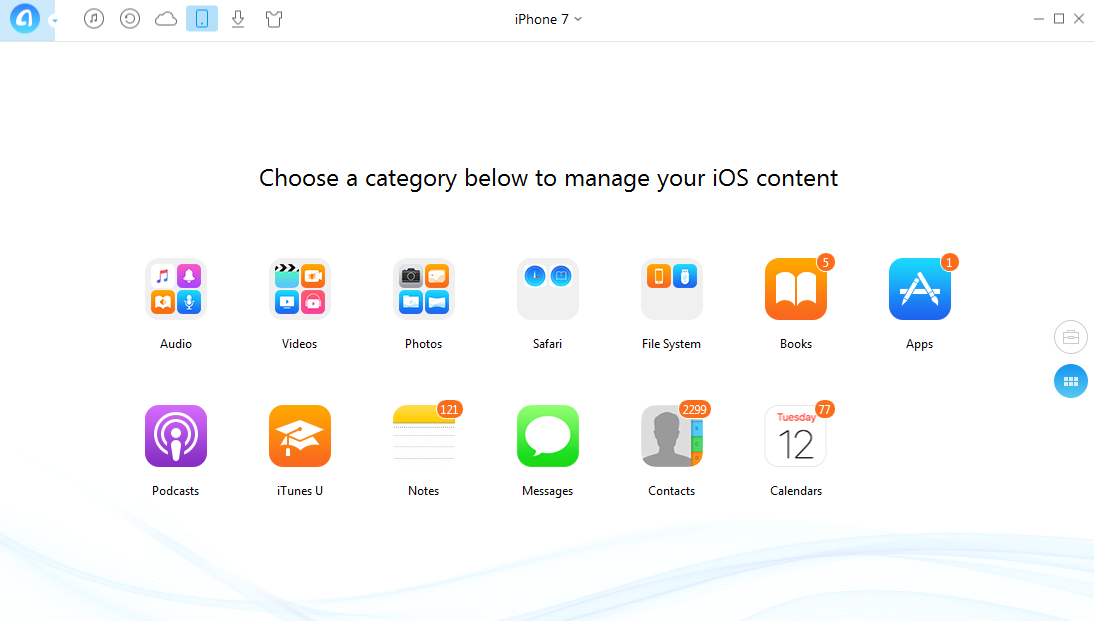 AnyTrans Overview
The Bottom Line
As all mentioned above, with AnyTrans, iDevices, computers, iCloud and iTunes can be seamless connected together. Why not have a seven-day free trial? If you have any problems about this article, be free to leave comments below.
More Related Articles You May Like:
Share Your Thoughts With Us