iMobie Support Team is here to provide solutions, tips and helpful information when you need it most. And if you have any questions or problems, we're here to help. All you request will be answered within 24 hours.
Part 1. How to enable Developer options on LG?
If you just get a new phone, the Developer option is usually hidden. To enable Developer options, please refer to the steps below:
1. Go "Settings" on LG > Click General > Tap "About phone" > Hit "Software information".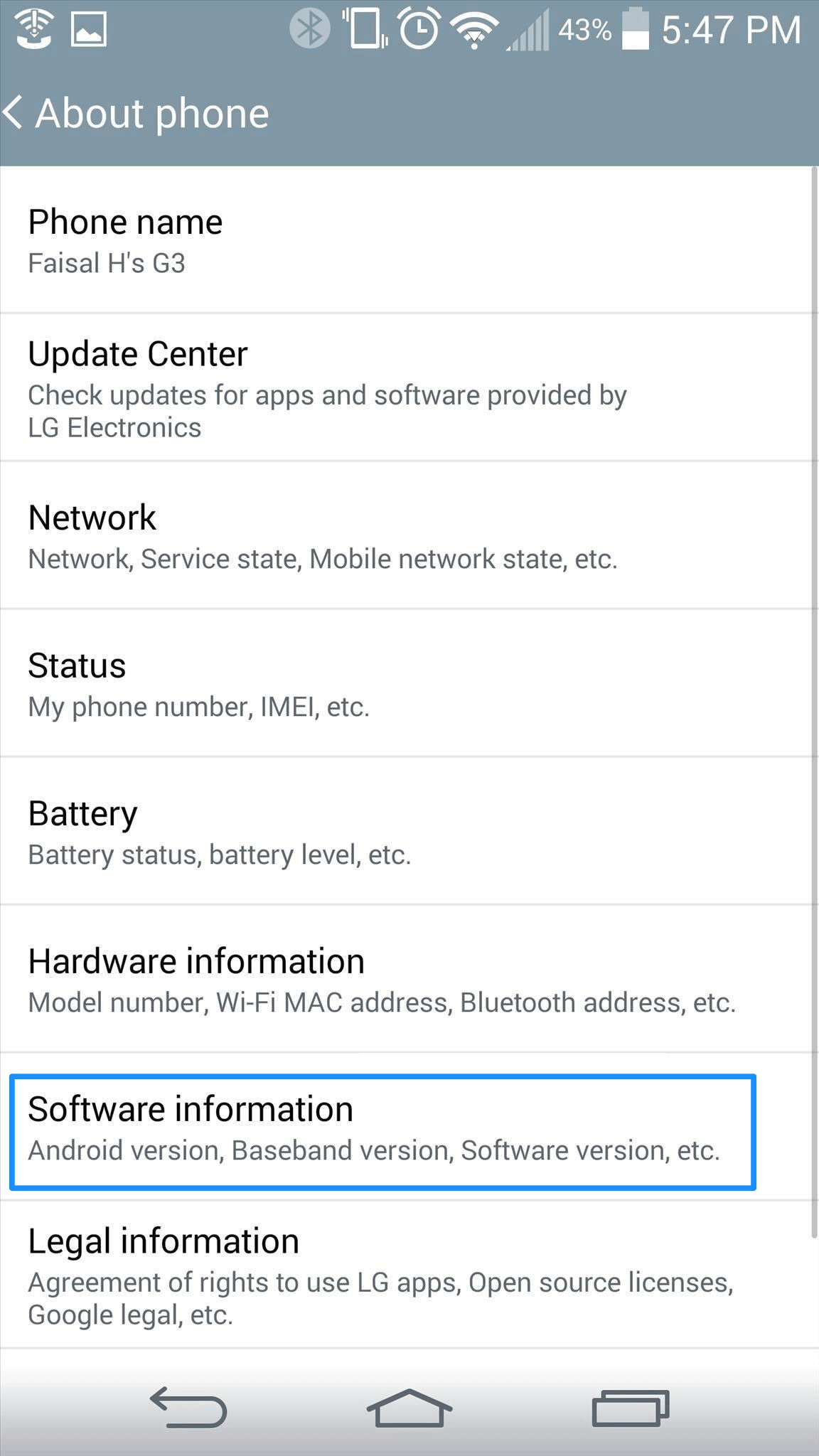 2. Tap "Build Number" several times, you will see a message "You are now a developer!" on mobile screen. After that, please return to the "Settings", and you will see "Developer options".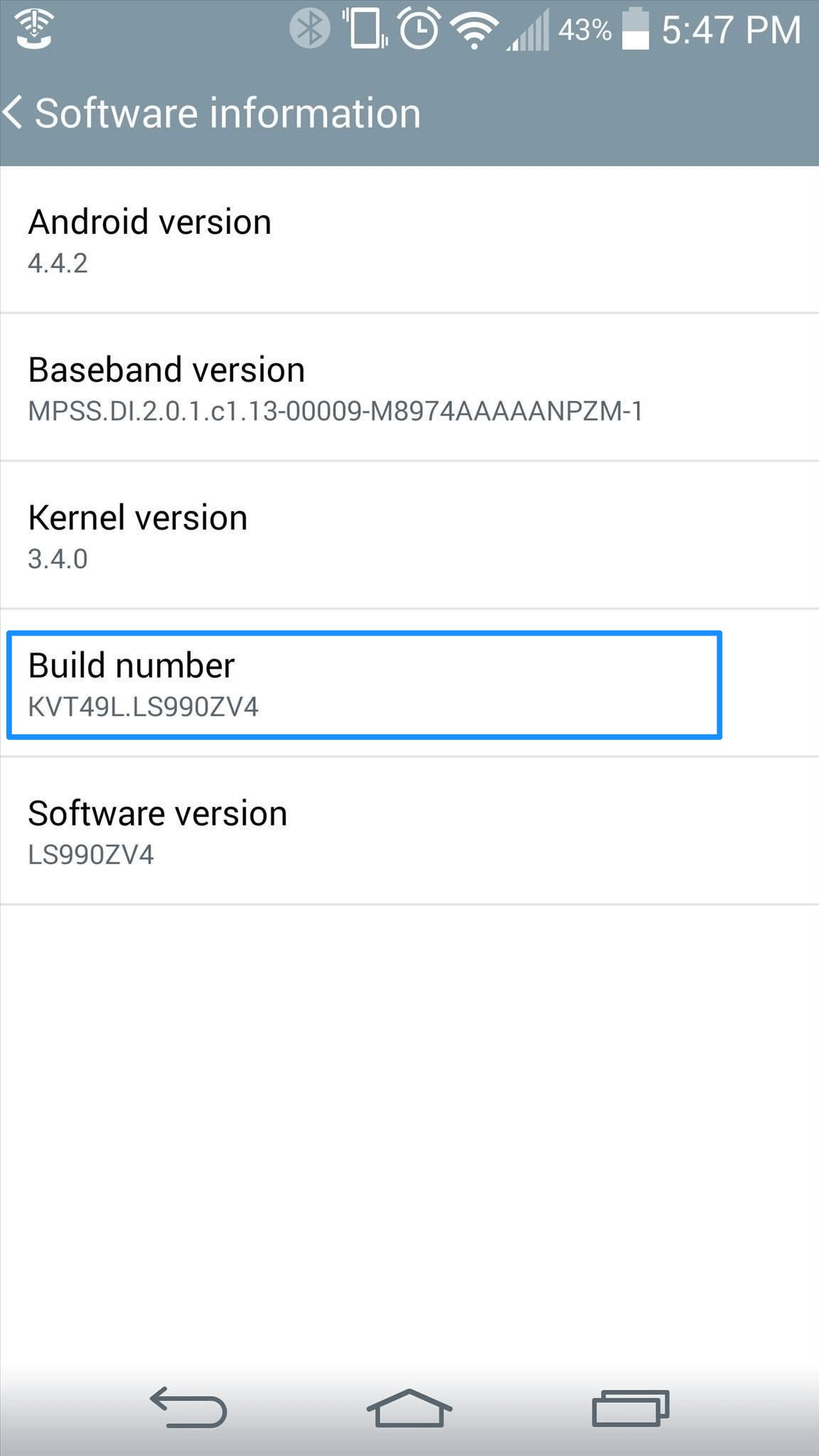 Part 2. How to enable USB debugging option (Android 5.0 and above) on LG?
Why we cannot find Developer option when we get the new device? The reason is that it is usually hidden by default. In order to make sure you can turn on USB debugging with few steps, please make sure you have enabled Developer option and then follow steps below:
1. Go to Settings > Go to Developer options.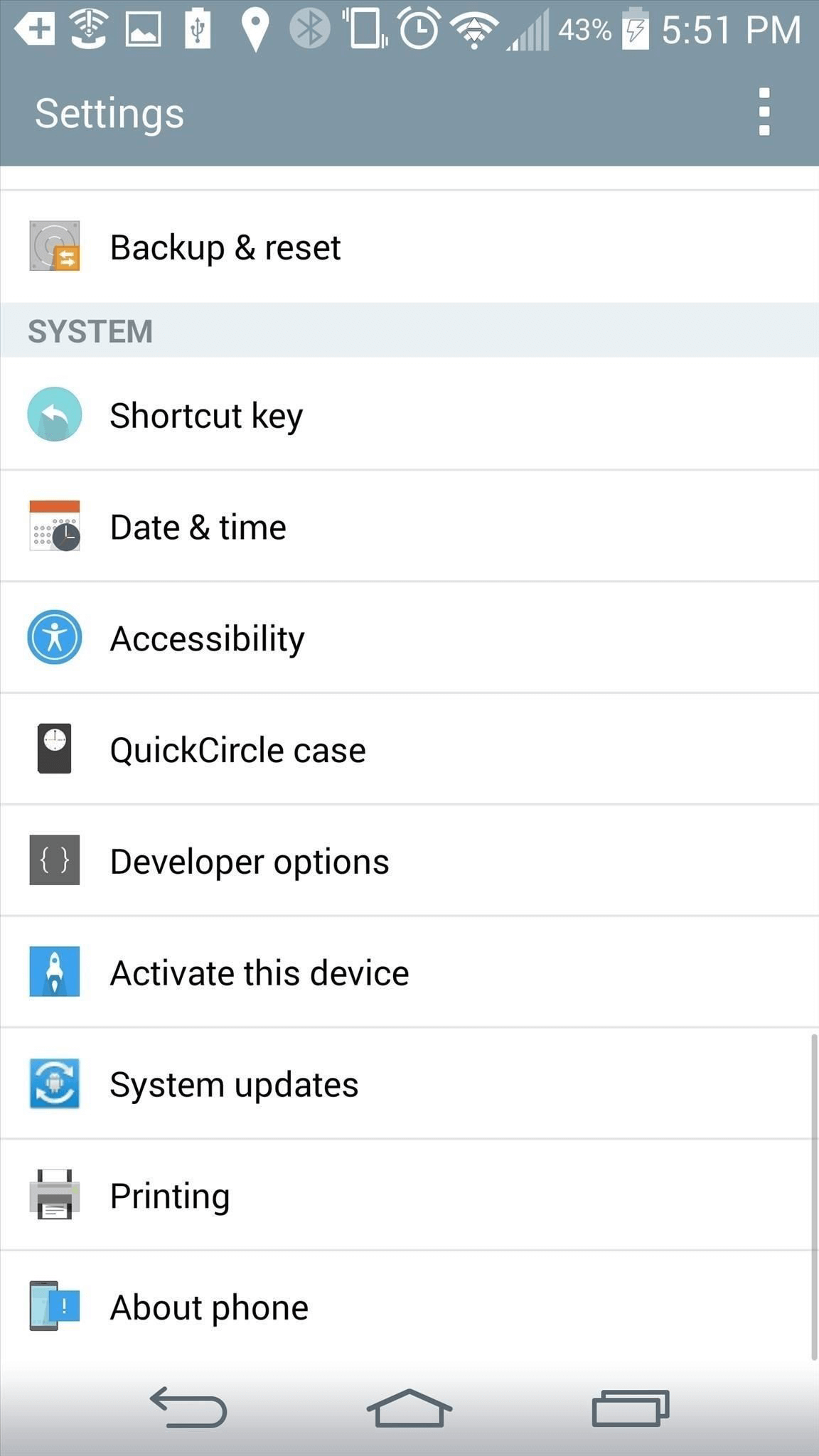 2. Next, tap USB debugging option. When the message pops up, please click OK.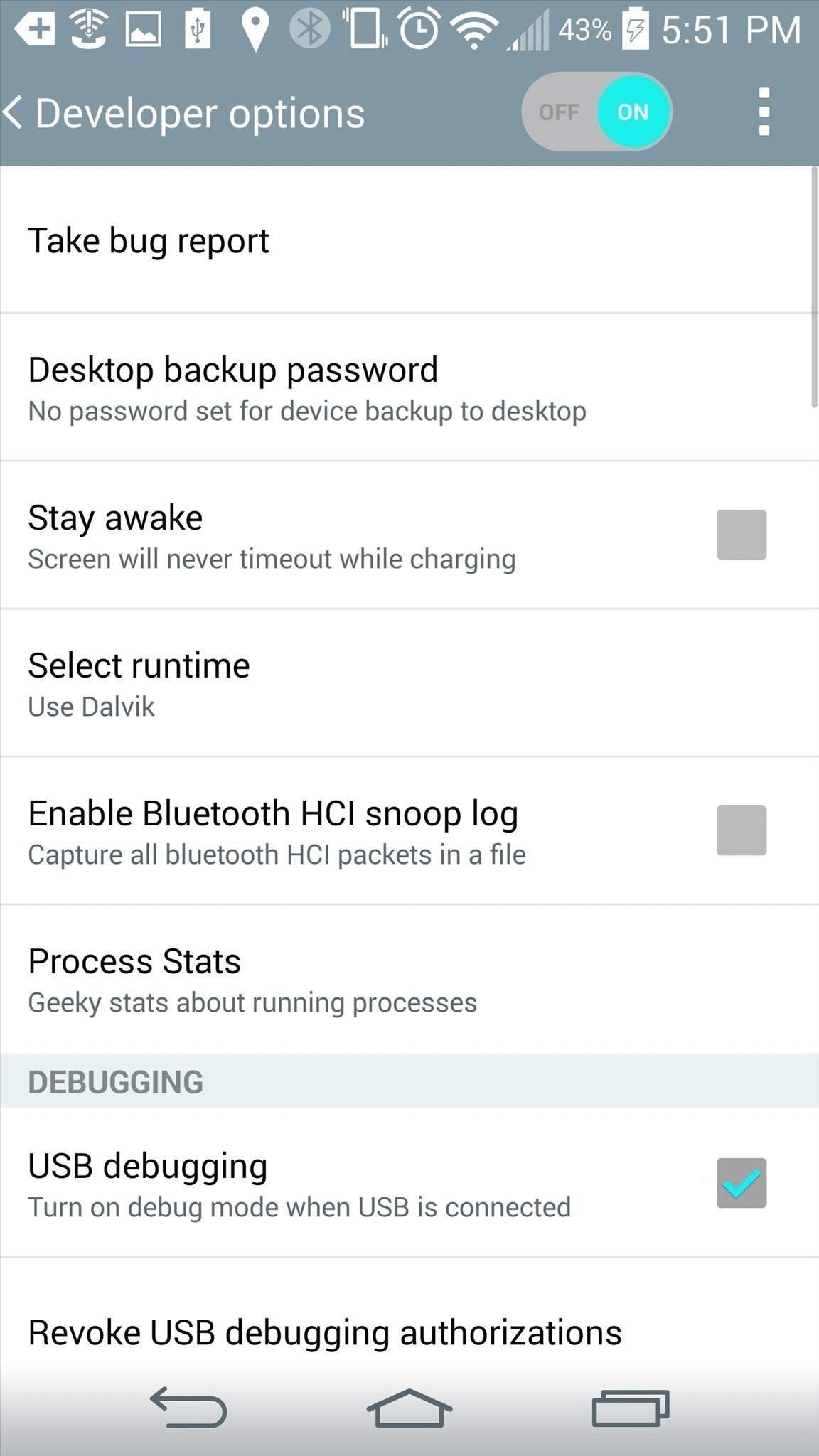 Part 3. What kinds of data does PhoneRescue for LG support to recover?
There are various of data PhoneRescue for LG supports to recover. Please check the files supported by PhoneResuce for LG as below: Contacts, Call Logs, Messages, Calendar, Photos, Music, Videos, App Documents, WhatsApp, and Line.
Part 4. How to enable USB debugging option on Android 4.0?
Usually, the USB debugging option is hidden when you get the new device. To enable USB debugging on Android 4.0, please follow the detailed instruction below:
Go to Settings > Tap Developer Options and enable it.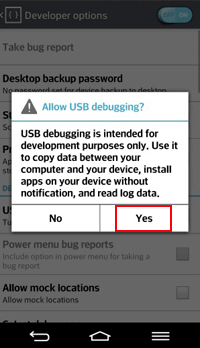 Part 5. How to send PhoneRescue for LG log file?
Log file records the basic info about the system and the software errors (if any) occurred, which is usually needed for some complicated tech issues. And it won't leak your any private info. Please just send it to us at ease by referring to the suggestions below:
Open PhoneRescue for LG> click the Menu tab of PhoneRescue for LG > click Send Log-file to Us > send the zip file to us as attachment
For Mac: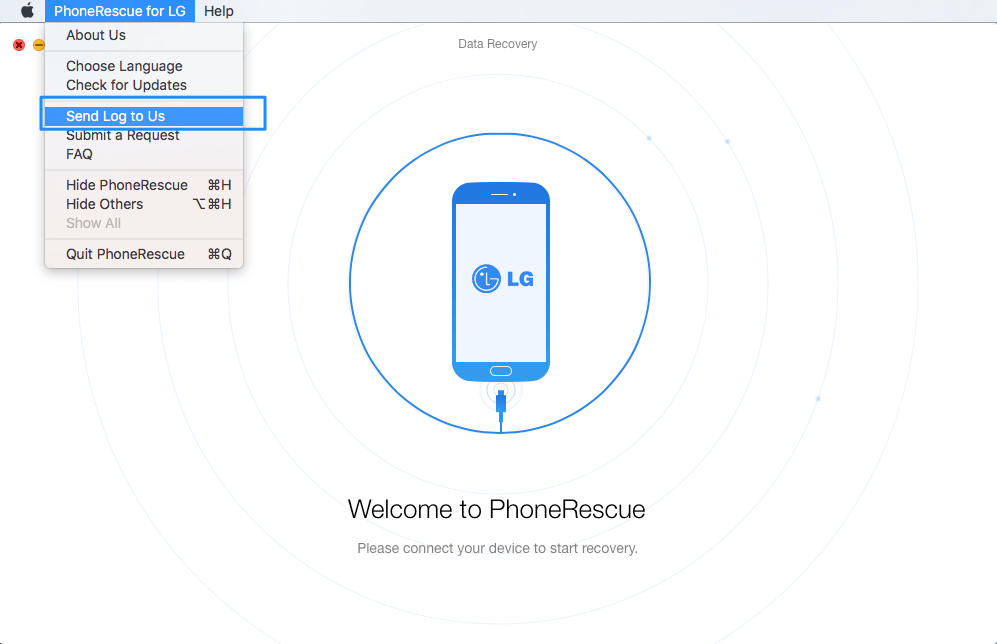 For Windows: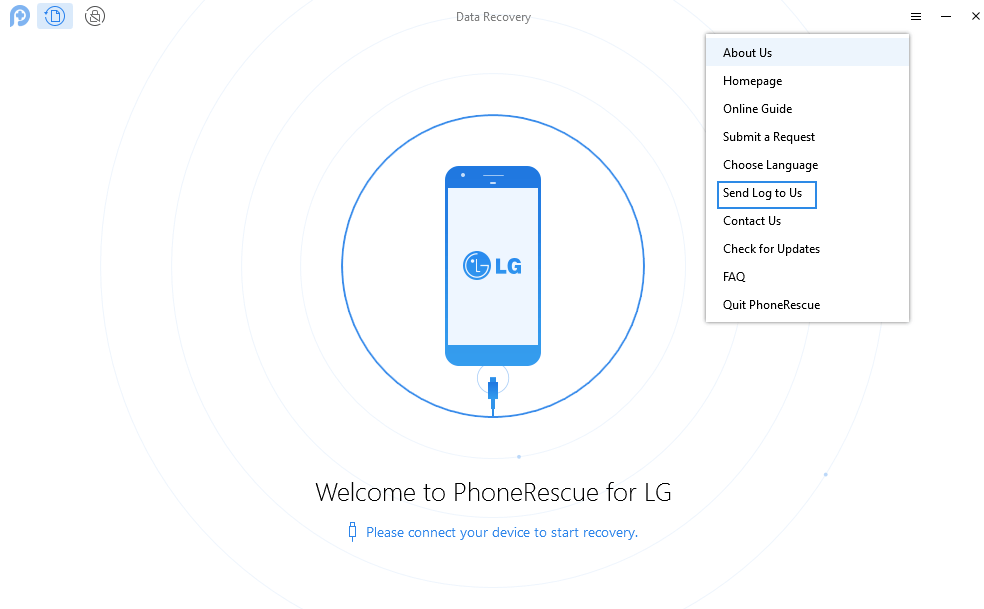 If you cannot send log directly, please find error log and send it to us from this path:
Mac: Open Finder > Go > Go to Folder > Enter:
~/Library/Application
Support/com.imobie.PhoneRescue-for-LG/PhoneRescue for LG/LogsFolder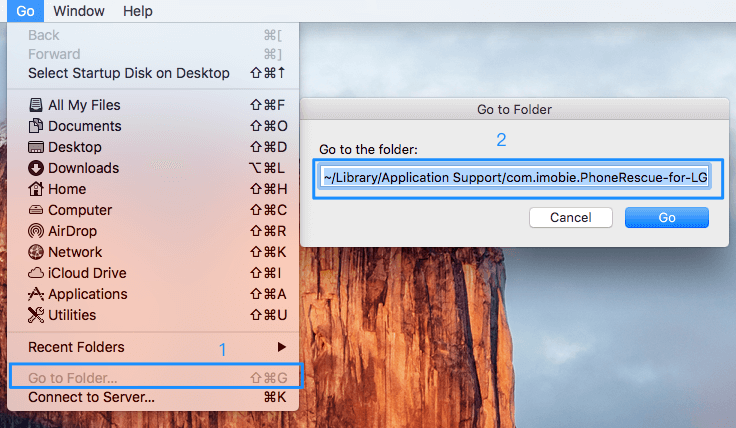 Windows:C:\Users\iMobie\AppData\Local\Temp\PhoneRescue for LG\LogFile