Unlock Apple ID
As an authentication method, Apple ID is used by Apple for iPhone, iPad, Mac and other Apple devices. When an Apple ID is used to log into an Apple device, the device will automatically use the settings associated with the Apple ID. This illustrates how important Apple ID is to Apple devices. But if you forget your Apple ID and password associated with your iOS devices, things might be tough such as downloading apps from App Store, purchasing music from Music app, creating a new iCloud account or logging in a new one on your iOS device and so on. Don't worry, our AnyUnlock - Unlock Apple ID function will help you to solve all these issues. Please kindly refer to the following guide to make good use of AnyUnlock.
Step 1:

Preparations.

Do as following:
Launch AnyUnlock on your computer and select "Unlock Apple ID" option
Connect your iOS device to computer with the USB cable
Launch AnyUnlock and select the feature "Unlock Apple ID" to get started.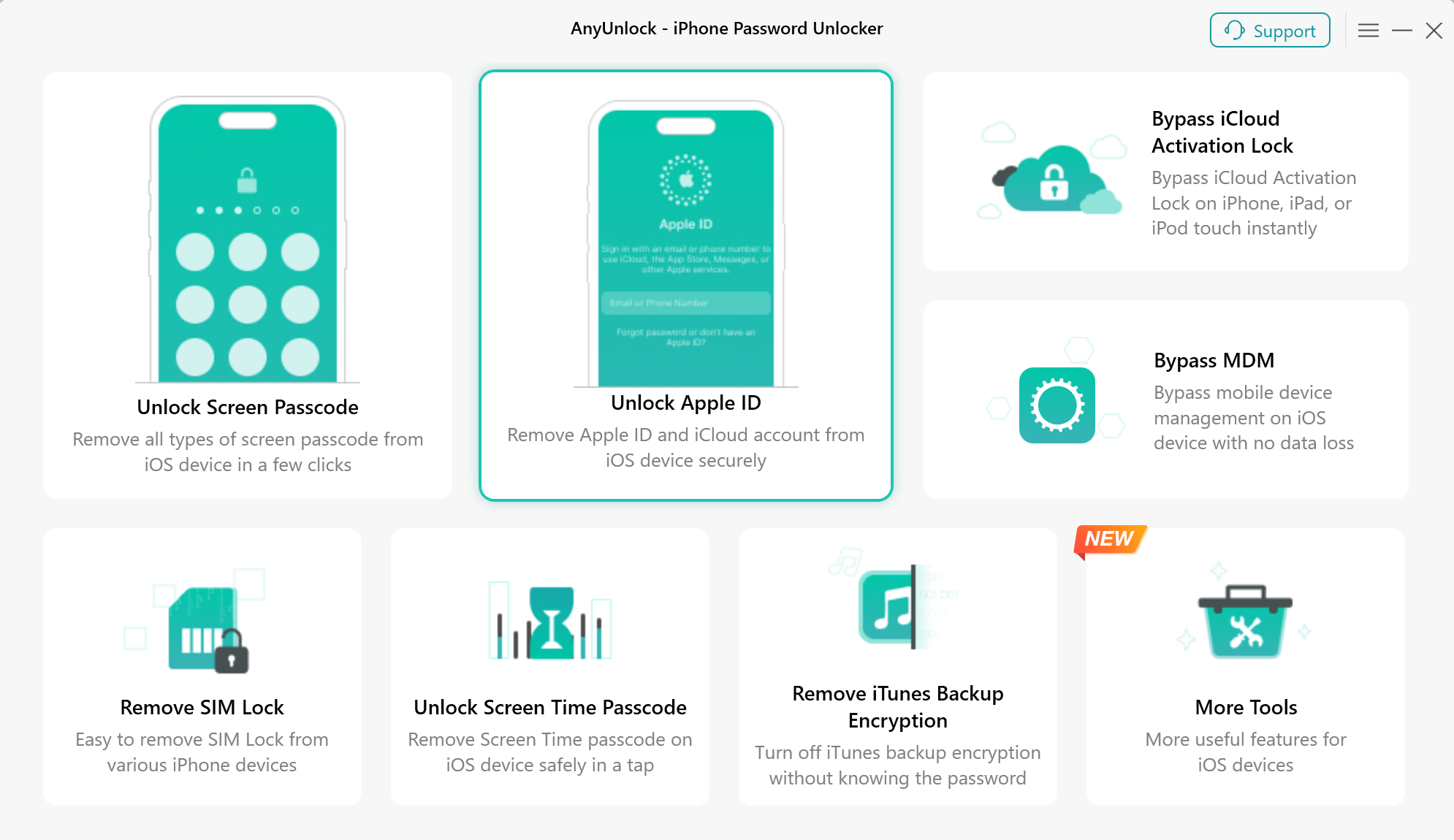 1. Devices running iOS 12 or later with Find My iPhone turned on are not supported to unlock Apple ID.
2. If Find My iPhone is turned off, all devices are supported to unlock with no data loss.
3. If Find My iPhone is turned on:
Devices running iOS 10.2 to iOS 11.4 will not lose any data.
Devices running below iOS 10.2 will lose all data.
Devices running iOS 12.0 and later are not supported to unlock currently.
Once you connect your iOS device to computer, AnyUnlock will detect your device automatically. If you don't connect your iOS device to computer or your iOS device isn't recognized, the

button will not show and you will see "Please connect your iOS device to the computer" interface.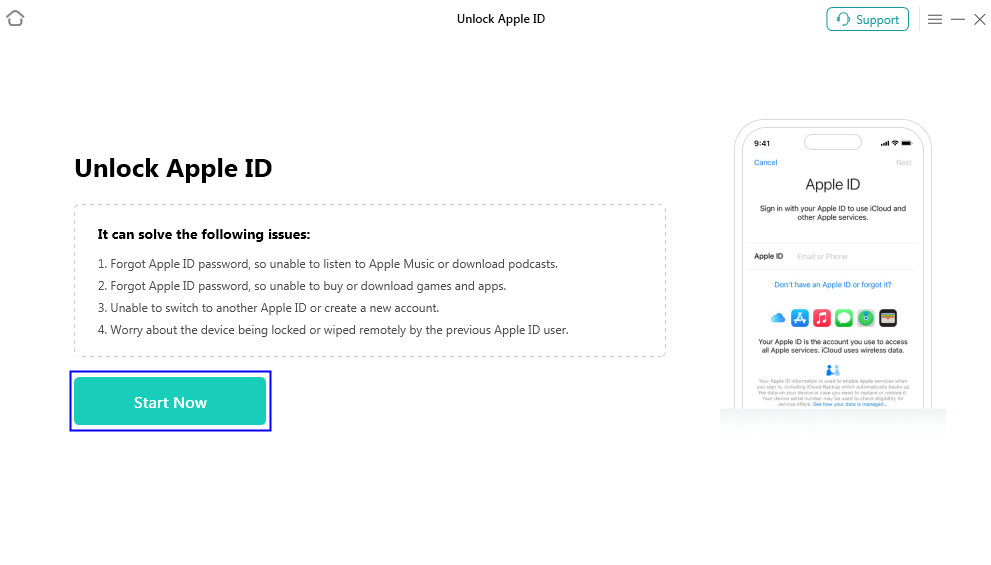 Once your iOS device is detected, the interface below will display.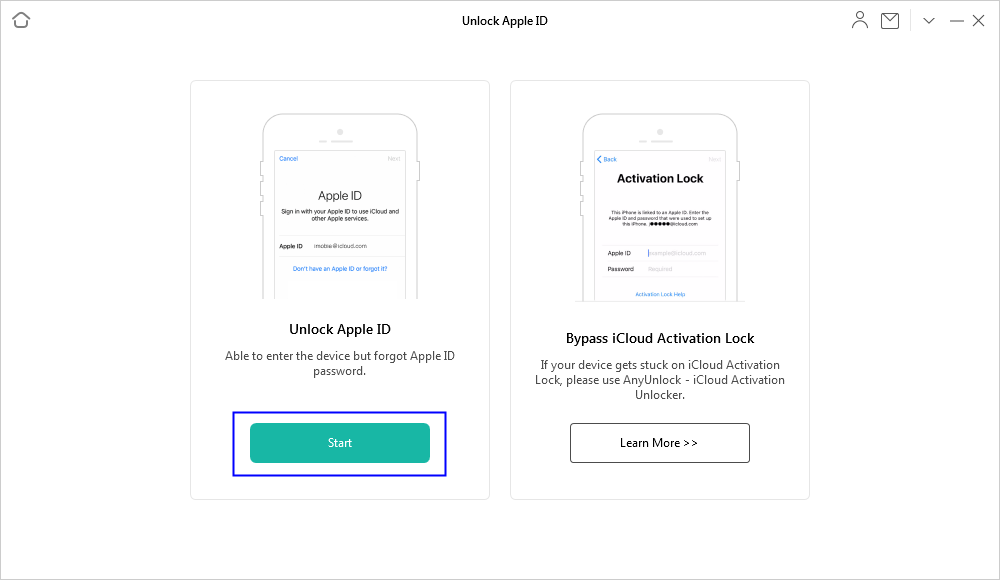 If AnyUnlock fails to recognize your iOS device, you can try to fix this issue by following troubleshooting steps:
① Please download the latest version of AnyUnlock.
② Check whether your USB cable is loose. If it is, please reconnect it. If USB cable is broken, please give new one a try.
③ Reinstall iTunes.
④ Please log in your computer as Administrator account.
⑤ If problem persists, please contact our Support Team for further diagnosis.
Step 2:

Unlocking.

Do as following:
Click button
Wait for the removing Apple ID process
Removing done
Click "Unlock Now" button to unlock the associated Apple ID and iCloud account of the iOS device.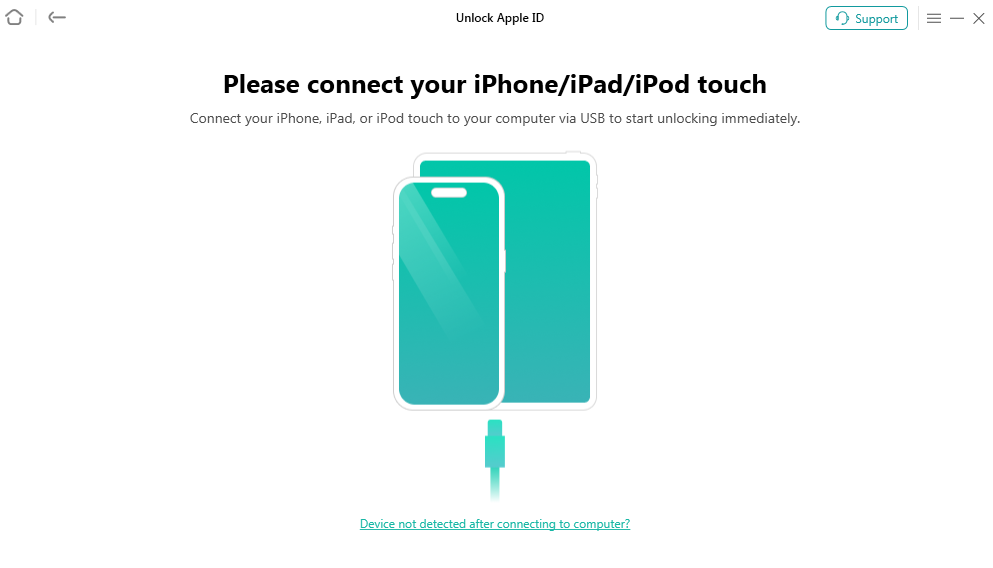 AnyUnlock will remove Apple ID automatically. Please do not disconnect your device until it restarts. Meanwhile, please don't exit AnyUnlock during the process.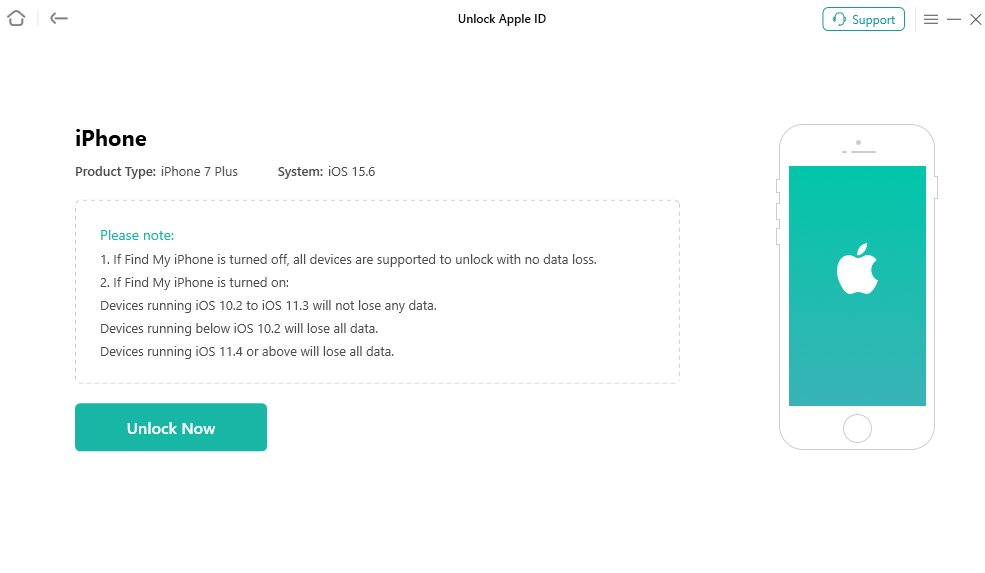 And when the removing process is completed, you will see the interface as below. To go back to previous page, you can click 

 button. If you want to go back to homepage, please click 

 button.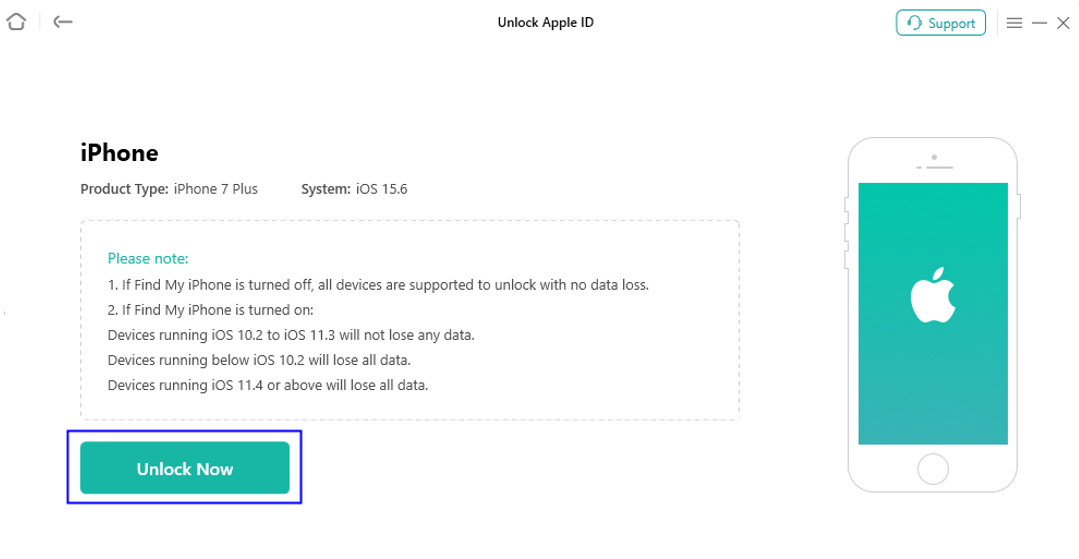 Please do not erase all contents and settings on the device or restore the device with iTunes. Because after erasing or restoring the device, the original Apple ID is required to activate the device after restarting, and you cannot delete the Apple ID with the software again!
Ask for Help or Contribute to This Guide