Unlock Screen Passcode
Setting a passcode for iOS device is a safe way to prevent your privacy from being leaked. But if you forget the screen password of your iOS device, it will be a very troublesome thing. AnyUnlock is an easy-to-use tool designed to unlock screen passcode. Please follow the detailed guide to make good use of AnyUnlock.
Supported iOS Screen Passcode Types
4-digit and 6-digit passcode, Touch ID, Face ID
Step 1:

Preparations.

Do as following:
Launch AnyUnlock on your computer
Choose Unlock Screen Passcode option
Once you launch AnyUnlock, the interface below will be displayed. Please select Unlock Screen Passcode option directly.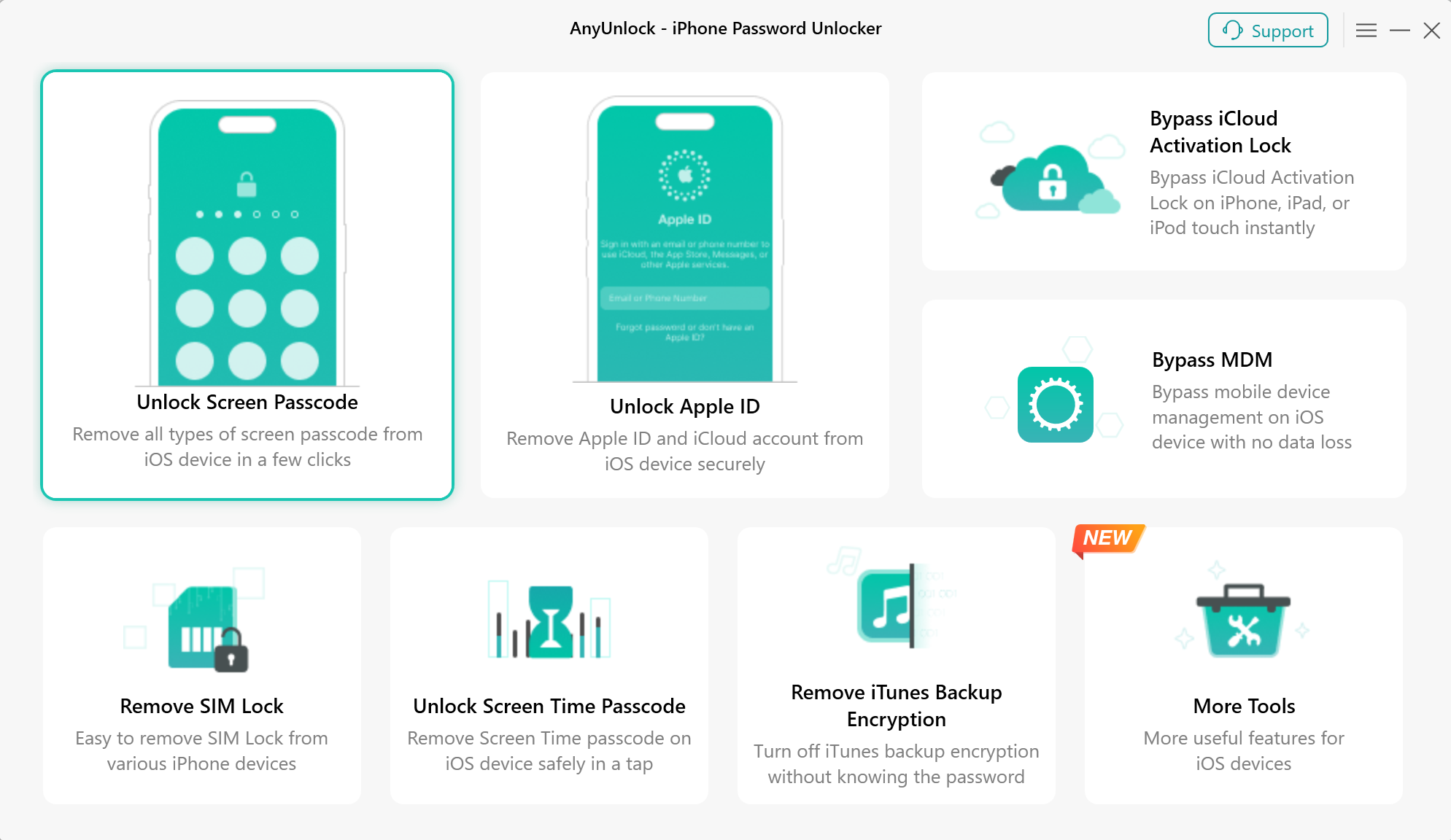 1. After you unlock screen passcode, all the device data will be erased and the iOS system will be updated to the latest iOS version supported by your device.
2. If Find My iPhone is turned on on your device, after removing the password, you need to enter the iCloud account and password to set up your device.
Step 2:

Downloading.

Do as following:
Click button & Select Device model option
Connect your iOS device to computer with the USB cable
Enter Recovery mode - download the matched firmware
If your device is not recognized, please follow the steps on interface to make your device enter Recovery Mode.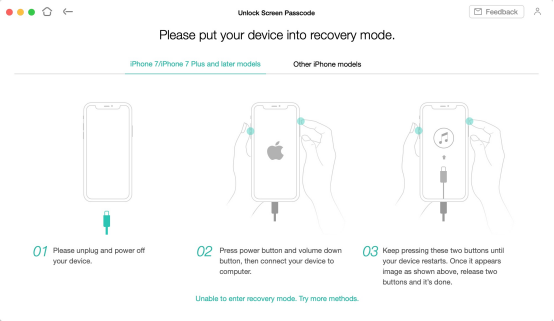 After entering Recovery Mode, the interface below will display. Please select the matched info for your device and click

button to download the firmware.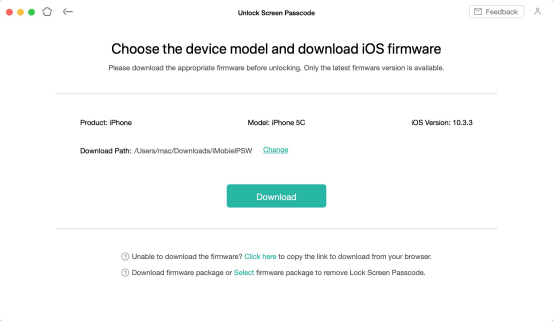 It takes some minutes to download the package, so please just keep patient. At the same time, please make sure Internet connection is stable.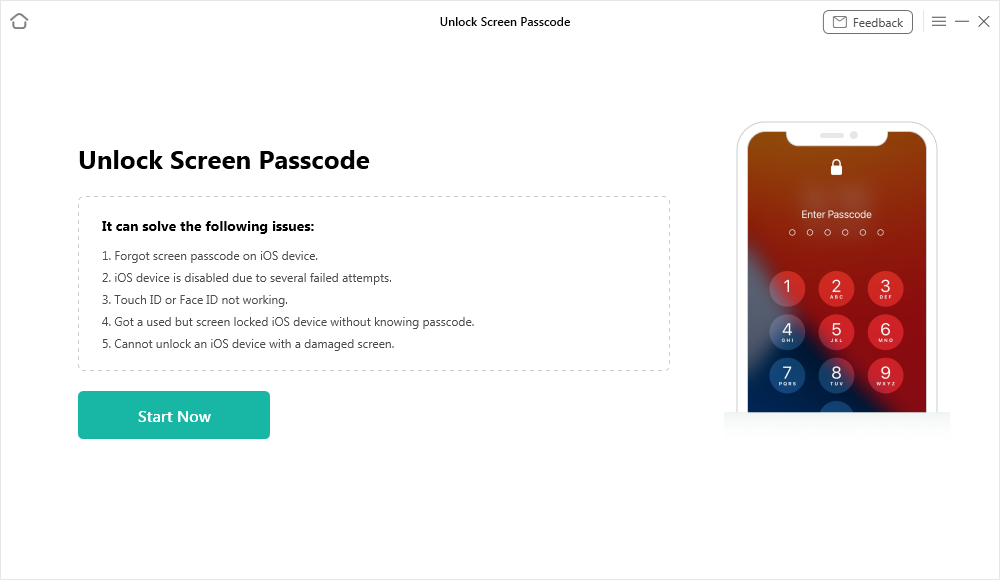 Step 3:

Unlocking.

Do as following:
Click button
Waiting for the removing Lock Screen Passcode process
After clicking

option, AnyUnlock will unlock screen passcode automatically. Please do not disconnect your device until it restarts.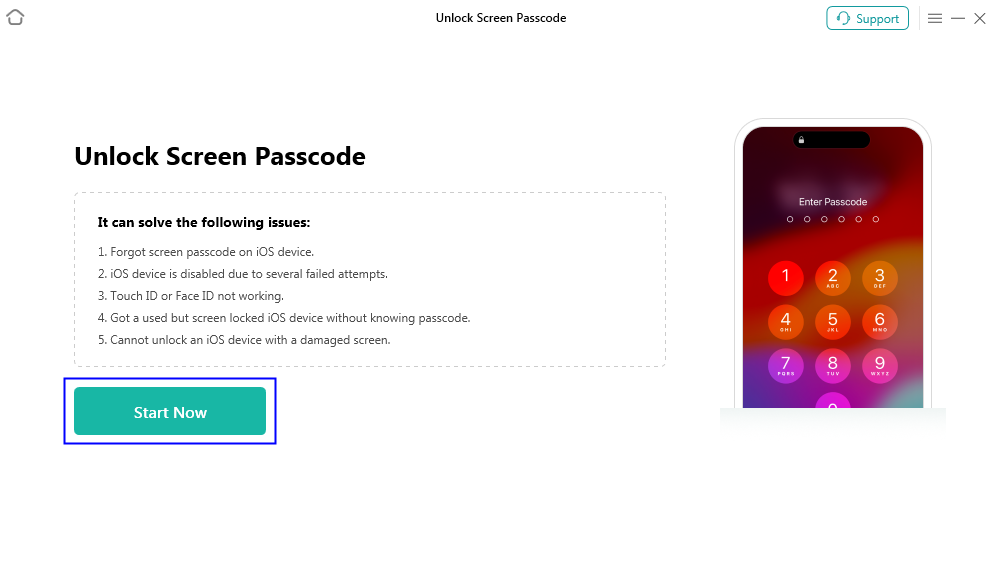 And when the recovery process is completed, you will see the "Screen passcode removed successfully" interface as below. To go back to previous interface, you can click

button. To go back to home interface, please click

button.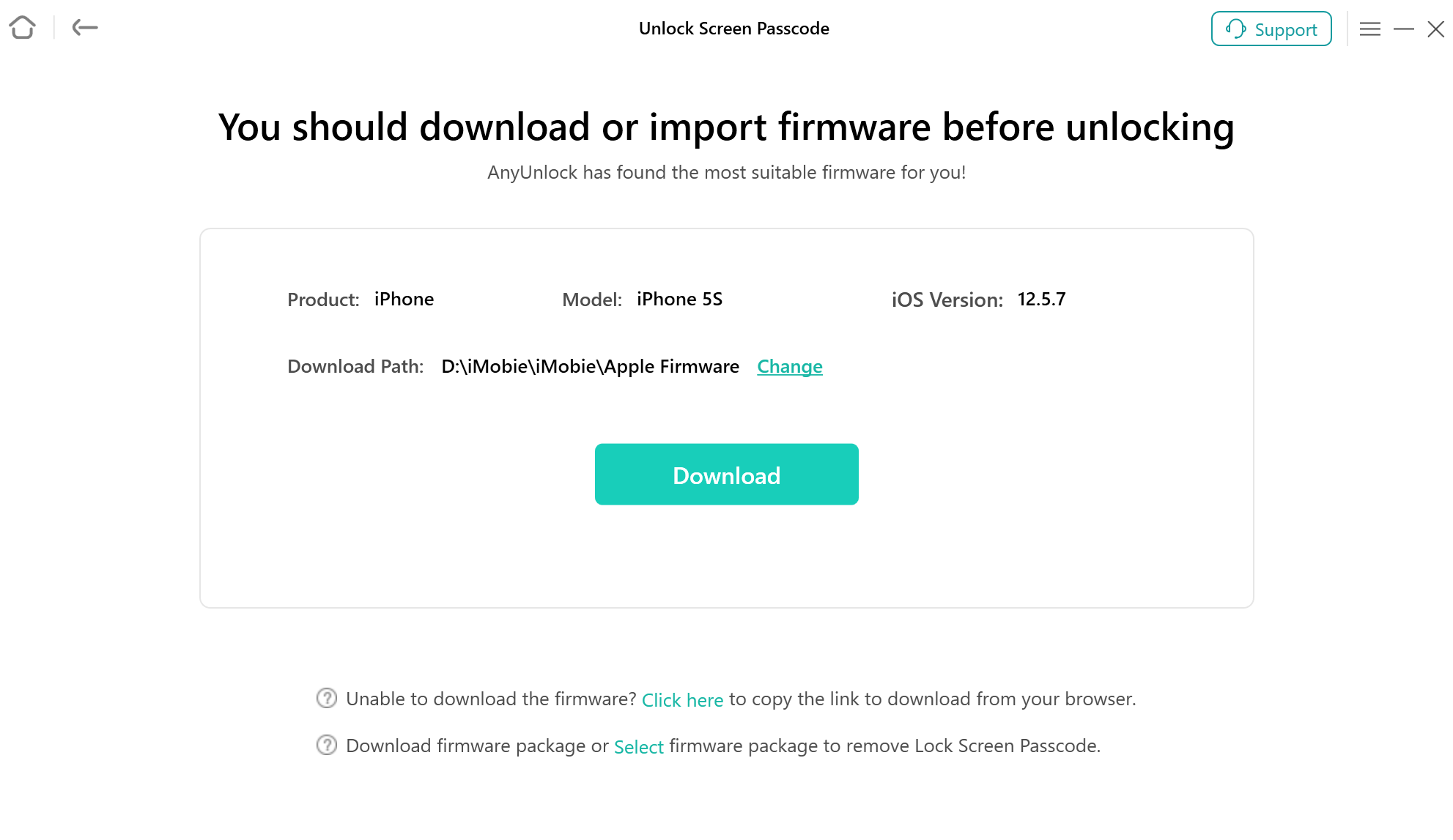 Ask for Help or Contribute to This Guide