Can't uncheck encrypt iPhone backup in iTunes because forgot the encryption password? We write this guide to share you methods on turning off encrypt iPhone iPad backup without the password.
Some users reported that they couldn't uncheck "Encrypt iPhone backup" in iTunes because they lost their encryption backup password. Do you also encounter such an annoying situation? You may wondered that "How do I turn off encrypt iPhone backup in iTunes without the password?" If you're looking for the answer of this question, congratulations, you're coming to the right page. We write this article to share you two methods of unchecking encrypt iPhone backup in iTunes without password. Let's read on.
Method 1: Uncheck Encrypt iPhone iPad Backup Without the Password via iTunes
To turn off iTunes backup encryption, uncheck the Encrypted backup box in iTunes, the simplest way is input your password and follow the prompts to finish the process. What if you forgot the password? If you can't remember it, Apples says there is no way to turn off Encrypt Backup if you lose or forget the password, but also gives you two options:
1. If you have an iCloud account, you can use iCloud to backup and restore instead of using iTunes. And it's easy to do.
2. If you don't have an iCloud account, the only way to turn off encrypted backups is to erase your device and set it up as new.
Option 1 is a little bit complicated, Option 2 is the better choice. And with iOS 11 & later, Apple makes Option 2 more easier for you and here is what to do:
Tip: As we mentioned before, this method applying for iOS 11 and later, if your device not running on iOS 11, you should update it to iOS 11 in advance.
Step 1. On your iOS 11 devices, open Settings app, tap on General, then scroll down till you see "Reset", tap it.
Step 2. Tap "Reset All Settings".
Step 3. On your device, it will pop up a window to let you confirm your operation. Don't worry about it will erase your data, it just reset all settings like display brightness, Home screen layout, wallpaper, as well as removing your backup password.
Method 2: Turn Off iPhone iPad Backup Encryption in iTunes Without the Password with Password Recovery
With method 1, you can turn off the option of "Encrypt local backup" in iOS 11 by resetting all settings. However, the pity is that you cannot use the previous backup any more. So, if you don't know the password and want to find a way to uncheck the option, as well as keeping the backup data, then keep reading.
Apple doesn't provide a possible method, but some iTunes backup password recovery tools can help you make it. With these tools to find out your backup password, then you can turn off iPhone backup encryption in iTunes easily.
How can they do? To recover forgotten iTunes backup password, the direct way is to try all kinds of passwords one by one. You might have spent several hours on trying a dozen passwords, but your password may has thousands of combinations, it's a huge task to try all combinations, especially when a password is complicated and long, such as including uppercase and lowercase letters, numbers, special symbols, and space, etc. More than anything, it's not sure if you can find out the right one after a lot effort. However, professional iTunes backup password recovery offers a quicker way to do this, which can check thousands of passwords per second. So, it will save you more time to do this for you, and most of them guarantee 100% recovery rate.
More luckily, there are many iTunes backup unlocker software in the market you can choose from, without risk & easy to use. You can unlock iTunes backup with simple 4 steps: 1. choose backup file; 2. select attack type; 3. set attributes; 4. click "Start" button. It will automatically try all possible characters combinations to unlock the locked backup file you created before.
The Bottom Line
That's all for how to turn off backup encryption in iTunes without the password, hope this guide can bring you convenience on unchecking encrypt iPhone iPad backup. If you have other solutions, welcome to share us in the comment section.
More iPhone Backup Related Articles You May Like:

Thea Member of @iMobie_Inc., an optimistic & senior iPhone user, like to share tricks and solutions about iOS related issues.
Popular Articles & Tips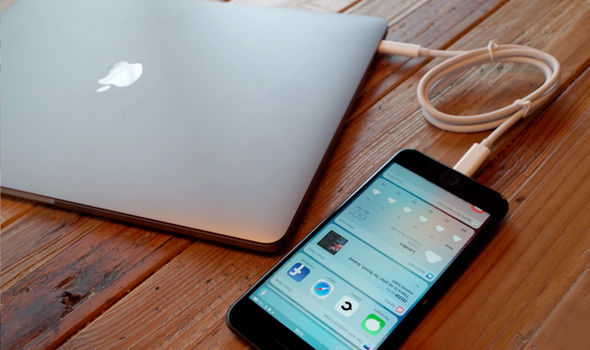 How to Fix iTunes Backup was Corrupt or Not Compatible >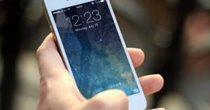 Top 15 Tips for Saving Battery on iPhone iPad >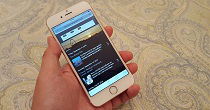 Quick Solution to iTunes Syncing Problems >