How to Transfer Apps from Computer to iPhone or iPad Easily
How to put apps on iPhone or iPad? If you are looking for ways to download apps from computer to iPhone, you can find the solution here.

Joy Taylor
Last Updated: Nov. 16, 2020
Computer to iPhone Transfer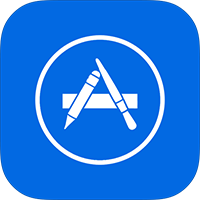 How to Put Apps on iPhone
Apps on iPhone and iPad play an important way in our daily life, from an interesting game app to a productive office app, our Apple life become funny and easy with these wonderful applications. There is the possibility that you download an app from iTunes store, and want to sync it to your iPhone or iPad.
If you are unwilling to use the tedious iTunes program, and do not want to lose any iOS data, you can find another alternative way to put apps on your iPhone/iPad here. Now I will show you an easy and quick way to transfer apps from computer to your iPhone or iPad in just few steps. Read on this guide to put apps on your iPhone or iPad.
Also Read: How to Transfer Apps from iPhone to iPhone >
Tools You Will Need
An iPhone or iPad;
An iPhone /iPad USB cable;
A PC or Mac computer with apps you want to add to your device;
An iPhone/iPad content manager, AnyTrans.
What is AnyTrans? AnyTrans is an all-in-one iOS content manager that is designed to manage & transfer almost all of your iPhone/iPad/iPod content, including apps, books, music, photos, videos, notes, contacts, messages etc. It break the limitation of iTunes, and allows you to transfer iOS content back to computer, and to another iOS device. What's more, AnyTrans gives you the access to iCloud backup, and even download the items to computer, including app data, contacts, messages, notes, call history etc.
How to Put Apps on iPhone/iPad with AnyTrans
Now download AnyTrans and install it on your computer, then follow the steps below to download apps from computer to iPhone. There are two versions of AnyTrans for you: Windows and Mac.
Step 1. Run AnyTrans on your computer, and connect your iPhone or iPad to the PC or Mac computer. Click Device Manager button > Choose Apps from iOS content box.
Step 2. After you enter the Apps manage page, click the "+" button on the top-right of this window, and browse the apps from your computer, then click "Open" to start transferring.
It just supports installing local apps in *.ipa format.
Also Read: How to Free up Space on iPhone by Removing App Caches >
The Bottom Line
There is no excuse for you not to get an iOS content manager to make your Apple life simpler and smarter, and AnyTrans is the way to go. Any questions on this guide or AnyTrans is warmly welcomed, please be free to contact us. If this guide is helpful, why not share it with your friends now.