If you forgot your iPhone backup password and eager to find it out, then read this guide about how to find iPhone backup password with 3 methods.
Nowadays, Smartphone becomes more and more popular in our daily life. Using your Phone to record life like take pictures, arrange important events, contact with others, etc. To avoid losing data, users take lots ways to back up important content of their smartphones. That's not enough. Privacy protection also becomes an essential point that users take into consideration. So, for iOS users, iTunes gives the convenience for users to backup iPhone, as well as provides an option for you to encrypt your backup.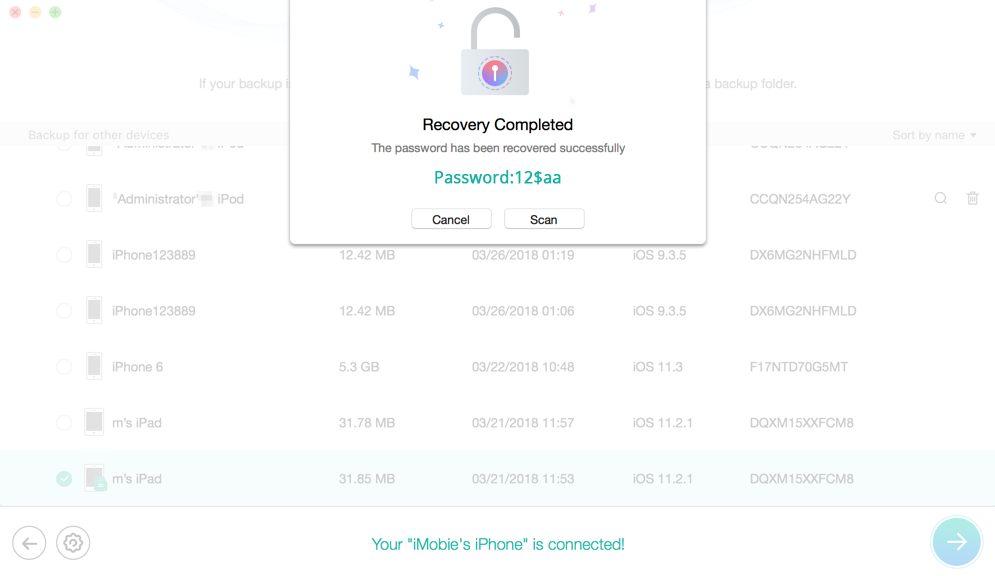 Also Read: How to Uncheck Encrypt Backup Option in iTunes >
When you tick the option of "Encrypt iPhone backup" and set a password, your backup will be encrypted. And this setting will auto applies to all the future backups of this iPhone. So, if you forgot your backup password, you'll not be allowed to unlock this backup any more. And iTunes even doesn't offer a way to fix it. So, how to find iPhone backup password after forgetting it unfortunately? The following text will show you 3 practical methods to help you find encrypted iPhone backup password.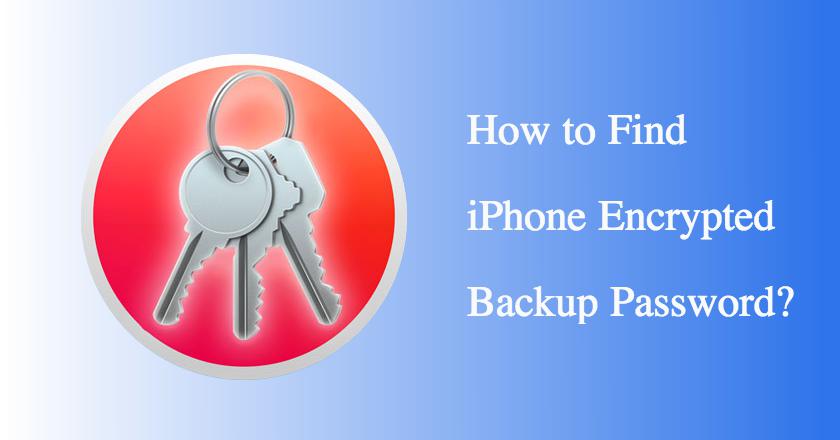 Method 1: Try all possible passwords
When you forgot the password, the first thing you going to do is to have a try on all possible passwords that you can think of. Maybe your Apple ID password, your iPhone passcode, your iTunes Store passcode, your E-mail password, or some special days like birthdays, anniversaries, etc. Also, you can have a try on the default backup password 1234, or some common passwords like 0000, asdfgh and so on. This is the direct way, maybe also the stupid one, but it works for lots of iPhone users.
Method 2: Try Keychain on Mac
If you're a Mac user and saved your iPhone backup password to Keychain, then you're so lucky because you can easily find iPhone encrypted backup password with Keychain. Not sure whether you have saved the password to Keychain or not, you can just have a try, if you did it, you'll find it out. Follow steps below:
Step 1. On your Mac, open Application > Utilities > Keychain Access.
Step 2. Click on All Items. Search "iPhone" in the upper right search field and look for a keychain item named iPhone Backup.
Step 3. Double-click the iPhone Backup, and then tick the Show password checkbox. Enter your keychain password.
Step 4. After that, you'll see your iPhone Backup password in the pop up window.
Note: If you didn't save your iPhone backup password to Keychain, then it's sorry to say that this method is useless for you.
Method 3: Try iPhone backup password recovery
Actually, in iOS 11 and later, you can directly remove the iPhone encrypted backup password by creating a new backup. You just cannot use the backup anymore. However, if this backup is also useful for you and you still want to find the iPhone backup password, then you can have a try on some best iPhone backup password recovery tools, which offer you an easy and professional method to help you recover iPhone backup password.
Although Apple says there is no way to recover your information without the password, these professional iPhone backup password recovery tools still can do it for you. They will offer several attack types, like Brute-force attack for completely know nothing about the password, Mask attack for still remember part of the password, and Dictionary attack, etc. Meanwhile, it's easy to use and risk-free, just needs 3 steps: Select your backup > Select a password attack type > Begin password recovery. More than anything, they guarantee 100% recovery.
You May Like: How to Remove iPhone Backup Password in iOS 11 >
The Bottom Line
That's all for how to find iPhone backup password, hope this guide can give you some help. If you have more useful solutions, welcome to share us in the comment section. If you have more questions about iTunes, iOS devices, also welcome to leave it with your comment. We're glad to discuss iOS problems and fixes with you.
More iPhone Backup Related Articles You May Like:

Thea Member of @iMobie_Inc., an optimistic & senior iPhone user, like to share tricks and solutions about iOS related issues.
Popular Articles & Tips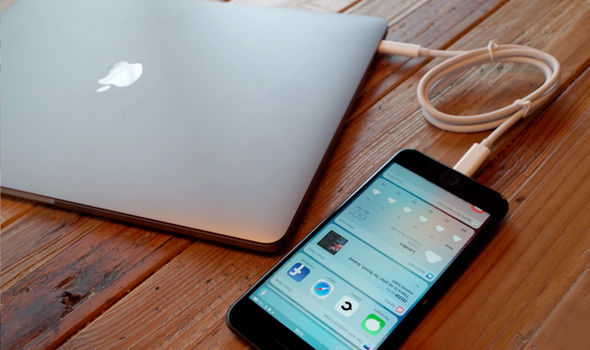 How to Fix iTunes Backup was Corrupt or Not Compatible >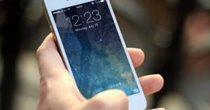 Top 15 Tips for Saving Battery on iPhone iPad >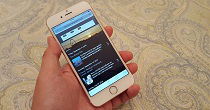 Quick Solution to iTunes Syncing Problems >