How to Unlock iCloud Locked iPhone
Summary
Want to unlock locked iPhone? This post will introduce two practical ways to help you unlock iCloud locked iPhone easily.
AnyTrans – Best iOS Data Management Tool
Download this professional iOS data management and transferring software, and let it help you to transfer iPhone/iPad/iPod data easily.
People like to turn on find my iPhone or lock a device to protect their device with a passcode so that others can't access the personal information and also for tracking their device to see it's location in case it get lost or stolen. However, every coin has two sides, it also can become a troublesome thing if we forget the our iCloud password, or just get a second hand iCloud locked iPhone.
And here, in this post, we'll discuss the methods on how to unlock iCloud locked iPhone, and hope it could be helpful.
Also Read: Fix iPhone iPad Stuck on Apple Logo After Updating to iOS 10/10.1/10.2/10.3 >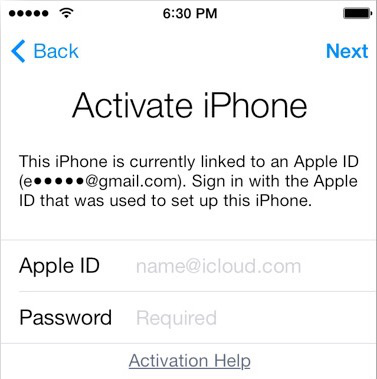 How to Unlock iCloud Locked iPhone
What is iCloud Lock
When you buy a second hand iPhone from someone or from the Internet, if it's iCloud locked, it means the previous user turned on Find My iPhone on the device and you don't have the original password to turn it off at the same time. In that case, you are not allowed to erase the device or set it up with your details, and the person whose account it is registered to can, at any time, wipe the phone clean and lock you out of it in any way at all.
How to Unlock iCloud Locked iPhone
Method 1.
If you don't have the original password, then you can't unlock the iCloud locked iPhone. But you still can try some ways to bypass iCloud Activation.
Step 1: Go to Settings > Wi-Fi. Click i on the right side.
Step 2: Remove the DNS settings and enter a new one according to your location. USA/North America: 104.154.51.7, Europe: 104.155.28.90, Asia: 104.155.220.58, Other areas: 78.109.17.60.
Step 3: Tap 'Back', and then go to 'Activation Help.'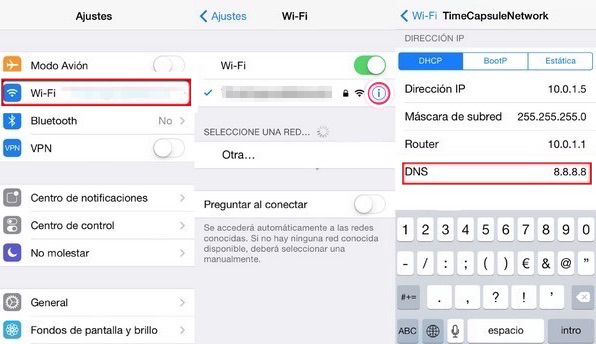 How to Unlock iCloud Locked iPhone
Method 2.
Normally, Getting the contact information of the original owner is the safest, quickest and the only legal way to get the iCloud Activation Lock of your iPhone unlocked. And you can also send an iCloud Removal request to Apple support team to seek help. Besides, there are lots of third-party software and websites that claim can help you to unlock iCloud locked iPhone, you can find a reliable one to have a try.
Bonus Tip: How to Transfer Photos to iCloud Easily
As a powerful iOS data management & transfer tool, AnyTrans can help you transfer photos from iPhone to iCloud, iCloud account to iCloud account directly, now follow us to see how can AnyTrans make it.
Step 1. Download and launch AnyTrans on computer > Plug in your your iPhone > Once your iPhone is recognized, the interface will be displayed like below.
Step 2. Scroll down to manage files by category > Click Camera Roll.
Step 3. Select the photos you want to transfer > Click the To iCloud button.
The Bottom Line
To be frank, unlocking iCloud is not an easy task. And bypassing iCloud activation is the best we can do. So if you do want to unlock locked iCloud iPhone, you'd better contact the original user to help. And at last, don't forget to give AnyTrans a try.
Share Your Thoughts With Us